Historical Equestrian Statue- Sanada Yukimura's Last Stand at Osaka Castle
Historical Equestrian Statue- Sanada Yukimura's Last Stand at Osaka Castle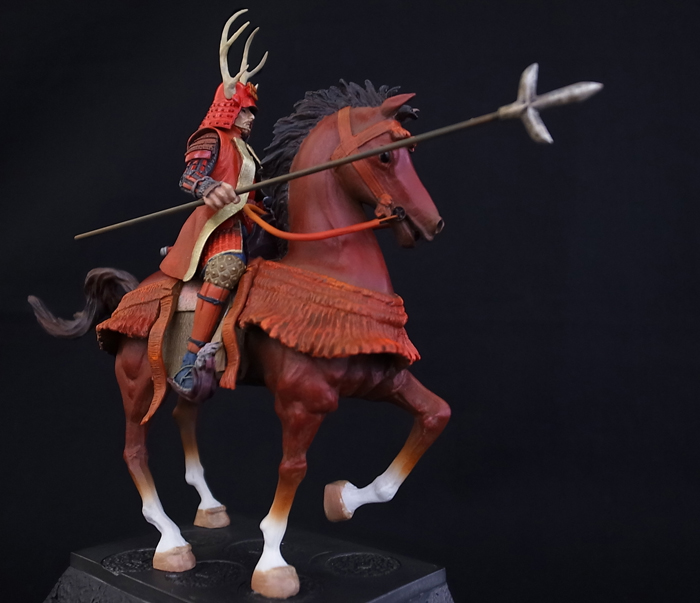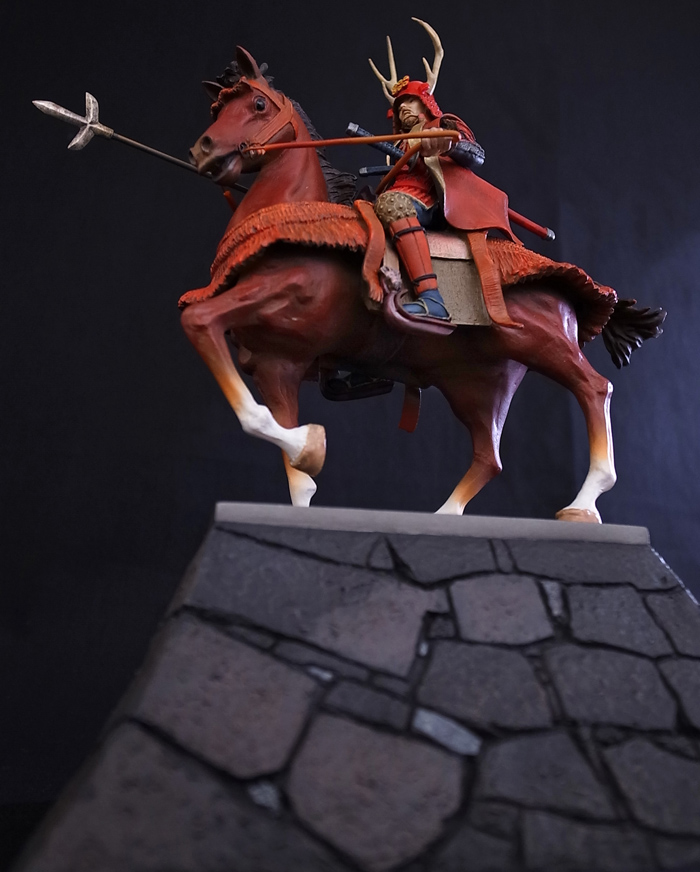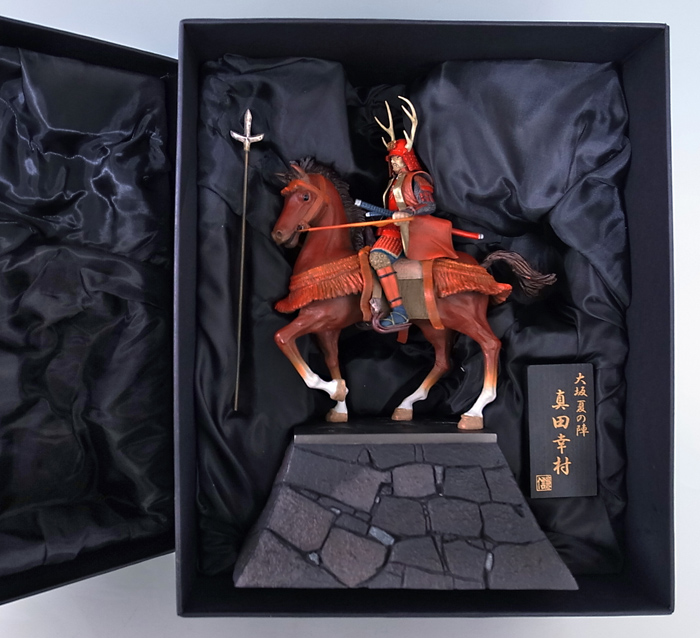 Historical Equestrian Statue- Sanada Yukimura's Last Stand at Osaka Castle
Pre-order Items
*Limited Manufacture to 100 pcs
Estimated delivery date: 20 business days after the confirmation of payment.
Product Description
Statue-Vividly Recreated in Full Color
This statue shows Sanada, sitting atop his horse, as the lead general at the start of the summer campaign during the Siege of Osaka. After 14 long years in exile following the Battle of Sekigahara, under orders from Hideyoshi, Sanada was finally able to go into battle and fulfill his duty as a samurai warrior. He died on the battlefield. This statue shows Sanada, who was most feared by the Tokugawa Army, as a valiant figure in red who fights in the final and decisive battle of the Sengoku Period of Warring States.
Sanada's armor has been replicated down to the finest detail, and the colors meticulously reproduced down to the smallest variation. The armor and the battle surcoat are painted in a Japanese form of red scarlet. Also, special attention has been given to other materials like the iron, leather, and cloth used for the armor, the horses and the use of different textures of stone. All have been skillfully painted by our artisans.
With its delicate and vivid color representation, the detail modeling gives the statue a vibrant realism that almost bestows it a life of its own. For the last 20 years' , Kensin Co., LTD has continually led the way in researching and recreation of samurai warrior figures from the Sengoku Period of Warring States. We are the only company with the specialist knowhow to excel in creating products to these exacting quality standards.
From whatever angle you look at the stone base, take time to enjoy the professionalism and skill that has gone into the modeling.
Material - Polystone
Polystone is a compound made up largely of polyurethane resin mixed with powdered stone additives that give it added weight and the porcelain or "stone-like" feel that results in the materials' name itself. Compared with polyvinyl chloride (PVC) or acrylonitrile butadiene styrene (ABS), polystone is durable and highly effective at maintaining a sharp paint finish.
Product Information
Product Name: Historical Equestrian Statue- Sanada Yukimura's Last Stand at Osaka Castle
Size: H210×W160×D110mm
Limited Manufacture to 100 pcs
Net Weight: 580 gm
Material: Polystone
Attachement: Base, Package case and namestand
Created & Manufactured by: KENSIN Co., LTD/Made in Japan
*Image Only



  【Products are able to see in Tokyo / Nihonbashi Office】


   Reservation is required before visiting Kensin Co., LTD.

   Please kindly contact us @ assist@art-of-war.jp by an E-mail or you are able to call us
   at phone number: +81-03-5299-5617 for an appointment.

   Opening & Closing Time: 10:00 a.m. ~ 18:00 p.m. (Tuesday – Saturday)
   ※We are closed for Sunday and Monday.
   ※Reservation required for a visit (at least 2 days before)

   Access Information:

   1. 3 minutes from Kanda station of JR Yamanote Line (South Exit)
   2. 5 minutes from Mitsukoshimae Station of Tokyo Metro Ginza Line
   3. Shin- Nihonbashi Station of Soubu Line