KENSIN CO. LTD
DUTY FREE SHOP OPEN!!!
Tax free for products more than 10,000 JPY!
We are trying to produce and offer fine art which will still be appreciated in the world in one hundred years' time, rather than trying to produce articles consumed according to current fashions or temporary booms.
We welcome our customers visiting Japan to purchase the fine arts: Japanese historical figures, Japanese Buddhism Statues/ Arts, Mount Fuji Art Model & other berserk items. The products available here is perfect for the souvenier from Japan. Please kindly see the picture below for the place you are able to visit and purchase valuable Japanese statues and other souveniers back to your home country.

Categories of products availble:



LOCATION OF KENSIN CO. LTD: DUTY FREE SHOP
Postal Code: 103-0021, B1/F, Nihonbashi Yuwa Bldg, 3-3-8, Nihonbashihongoku-cho, Chuo-ku, Tokyo 103-0021, JAPAN
〒103-0021, 東京都中央区日本橋本石町3-3-8日本橋優和ビルB1F
*(An advance appointment is necessary if you wish to visit our office/ shop)
Access for KENSIN Official Website (Japanese)


  【Products are able to see in Tokyo / Nihonbashi Office】

   Reservation is required before visiting Kensin Co., LTD.
   Please kindly contact us @ assist@art-of-war.jp by an E-mail or you are able to call us
   at phone number: +81-03-5299-5617 for an appointment.

   Opening & Closing Time: 10:00 a.m. ~ 18:00 p.m. (Tuesday – Saturday)
   ※We are closed for Sunday and Monday.
   ※Reservation required for a visit (at least 2 days before)

   Access Information:
   1. 3 minutes from Kanda station of JR Yamanote Line (South Exit)
   2. 5 minutes from Mitsukoshimae Station of Tokyo Metro Ginza Line
   3. Shin- Nihonbashi Station of Soubu Line

   Payment can be done via cash & credit card:We accept following credit cards.
   



  1. Kanda station of JR Yamanote Line (South Exit)
  2. Shin- Nihonbashi Station of Soubu Line
  3. Mitsukoshimae Station of Tokyo Metro Ginza Line
TOURIST SPOT NEAR KENSIN SHOP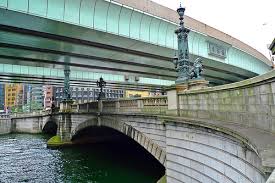 1. Nihonbashi:
  Nihonbashi, literally "Japan Bridge" is a city of district of Tokyo: just
  north of Ginza and northeast of Marunouchi and Tokyo station.
  The bridge, after which is named, has been the kilometer zero marker
  for Japan's national highway network since the early Edo period.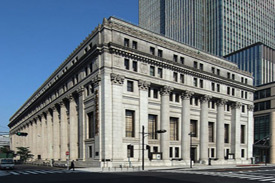 2. Mitsui Memorial Museum:
  The museum has elegant exhibition galleries in which objects are
  displayed from the art collection of Mitsui family.
  The same family that opened the nearby Mitsukoshi department
  store. The museum was opened in 2005 and it is located in
  Mitsui Tower Complex.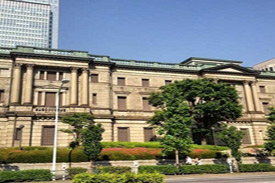 3. Currency Museum:
  This museum is located in an annex building across the
  street from the Bank of Japan. This museum was opened in 1982
  to commemmorate tha bank's centenary. A detailed history of
  currency in Japan is displayed, and there are plenty of
  interesting historical coins and bills on display.
  *Admission fee to enter is free of charge.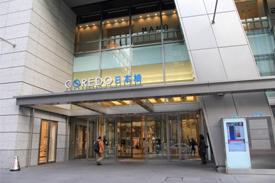 4. Coredo Nihonbashi:
  It is located beside the Nihonbashi Subway Station.
  Coredo's approximately 50 shops and restaurants are spread across
  the lower five floors of the large building.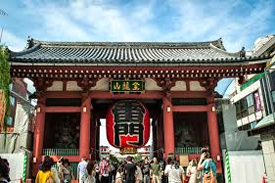 5. Asakusa Temple:
  It is located in the place called Asakusa.
  It takes about 9 minutes in train from Kanda station.
  This temple is a Buddhist Temple and one of the very famous spot
  among foreigners.