Please read all the details below before you send inquiries for this item.
We strongly require every customer to confirm the Shopping Guide before order/pre-order from this site.
No. 140 ZODD Senma (with Muzguz) *Sold Out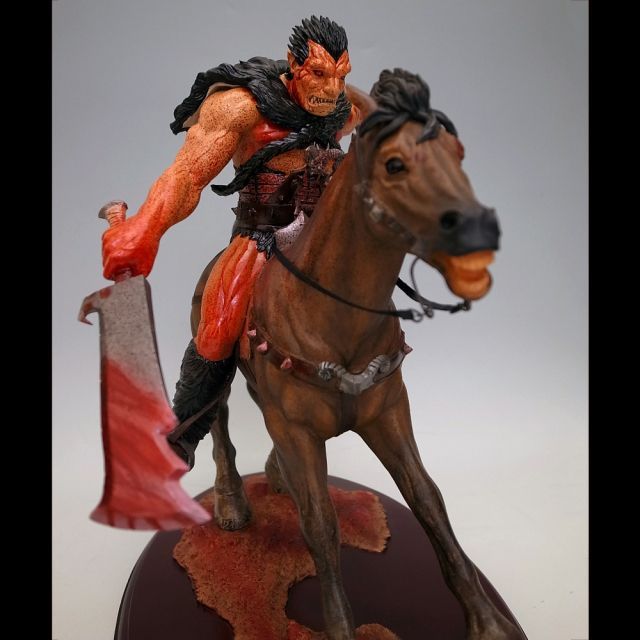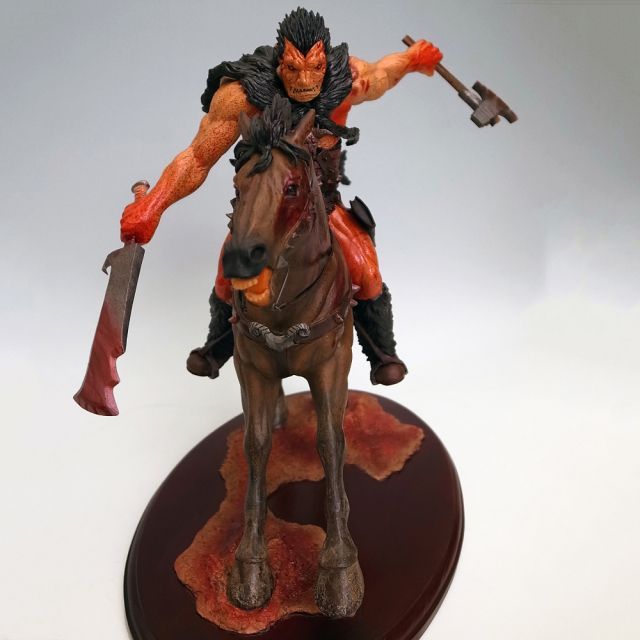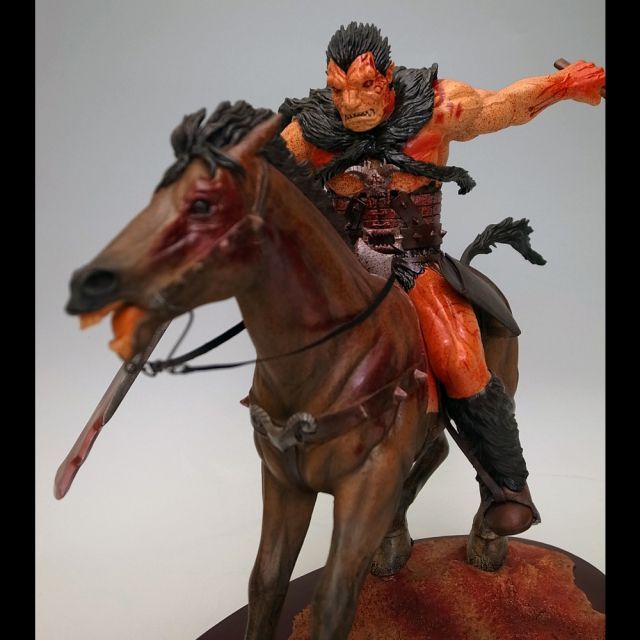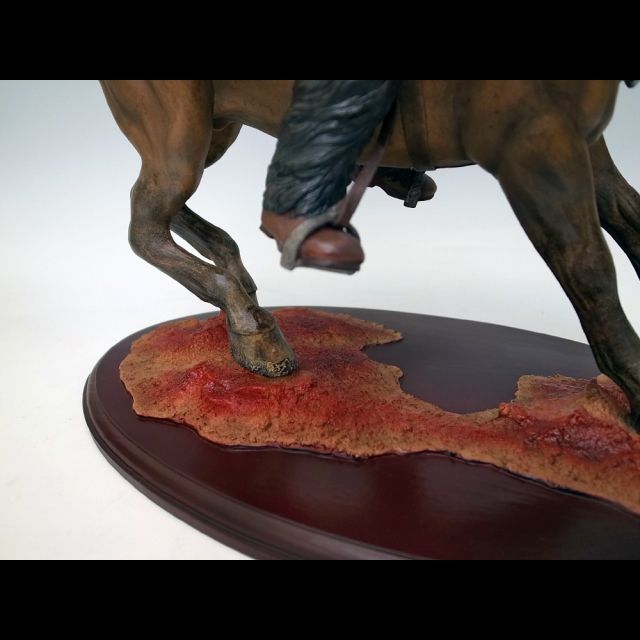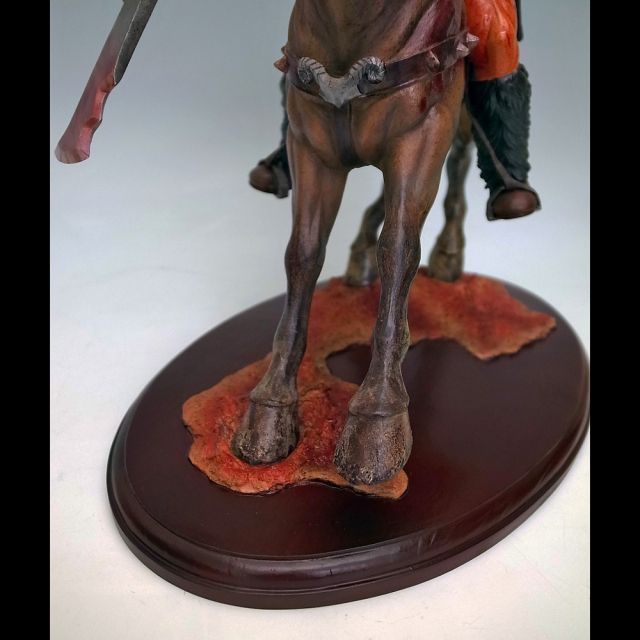 Slaughtering all the enemies with sweeps of ax, Zodd is heading forward in the field as if there is no one there. Zodd's overwhelming strength and power of destruction have been represented with the vivid moving state and the usage of abundant blood. You can feel the slimy blood flowing from the ax gripping hands to the arms, the threatening madness of Zodd running forward with the blood squirted horse, stamping on the numerous corpses from this works. The overall weighty feeling of this works is most impressive among all the works developed so far. Sophisticated wood base elaborated with deep reddish color is used to support the overall weighty feeling of this works.
New horse-riding sculpture,'Knight of Skeleton', which represents the 'moving state'at the scale of 1/10, will be released this year. Please kindly wait upon the new horse-riding series that represent the 'moving state'.
* Please be careful that Griffith (Hawk Soldiers) Horse Riding Sculpture and Guts (Hawk Soldiers) Horse Riding Sculpture are at different scales (1/15).
* Mozguz is not attached.
See What Our Customers Say About This Item:
"Zodd Senma is my first Horse Riding statue at the scale 1/10 and I have to admit that it is a really good looking and incredibly huge statue.
The sculpt is really detailed and faithful to the original design of Miura-san.
It is a great piece of art which reproduces fabulously the primitive character of Zodd.
I advise all Berserk fans to get it now, when it is still possible to afford one." by Kenji Seang
Limited manufacture to 350,
Unit price:50000 yen(tax excluded)
Size: 29 cm (H) x 35 cm (W) x 23 cm (D) (base included)
Material: Polystone
Originated & manufactured by ART OF WAR
Estimated Delivery Date: End of June, 2015
Shipping and Handling Cost: will be informed separately around late June, 2015.
The image is phototype only.
Shipping and Handling Costs (via EMS only and in Japanese Yen):
Area 1 - Y 8,800
Area 2 - Y 11,700
Area 3 - Y 13,300
Area 4 - Y 22,100
*Image only.
© Kentarou Miura (studio GAGA)/ Hakusensha