Please read all the details below before you send inquiries for this item.
We strongly require every customer to confirm the Shopping Guide before order/pre-order from this site.
1 pcs re-in stock again!-No. 347 Guts Arm Cannon 1/2 Scale *40% OFF *Summer Repaint 2014 *Sold out*
1 pcs re-in stock again!-No. 347 Guts Arm Cannon 1/2 Scale *40% OFF *Summer Repaint 2014 *Sold out*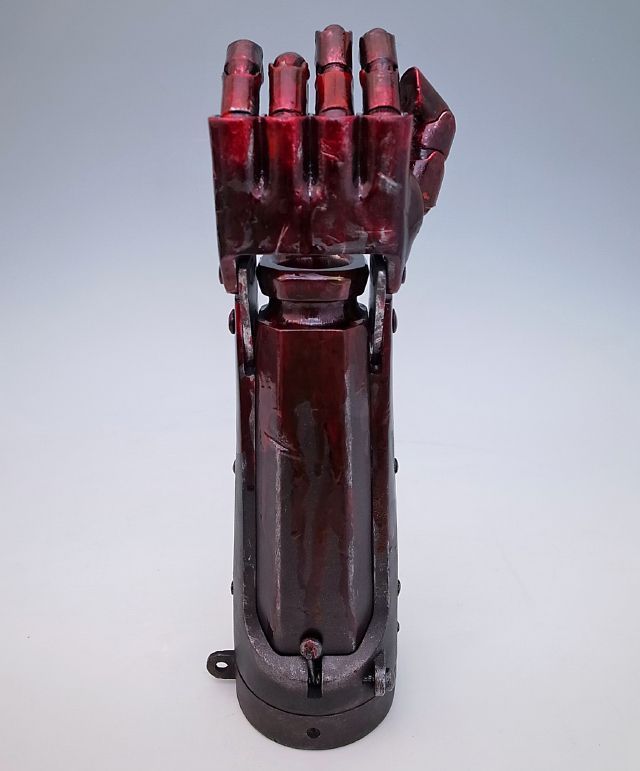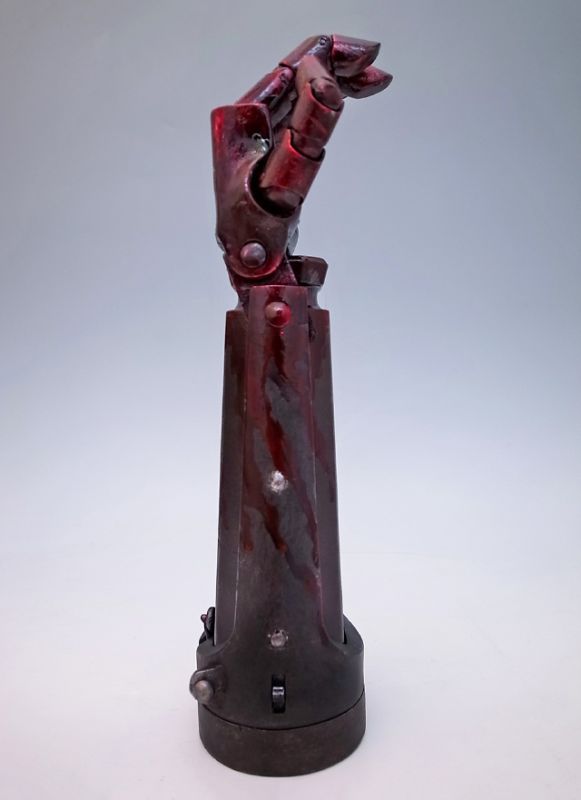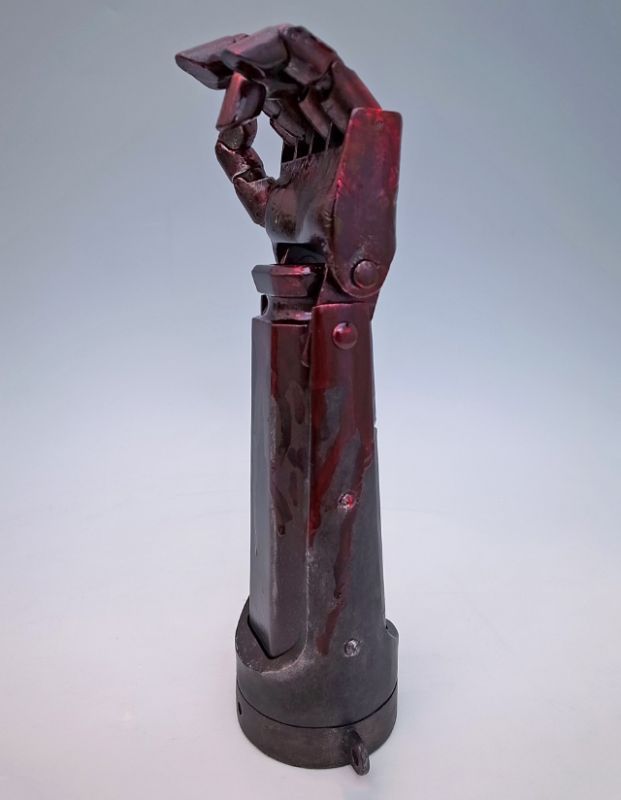 1. 1 pcs Available

2. Estimated Delivery Date: 20-45 days

3. This item is an extra repainted one.
Please kindly confirm the repainted sample pictures at the end of this page before your order.

4. We will make new nameplate for this item, and there is no serial number.
*The 1 pcs is from Japanese site and we are able to accpet order from overseas customer now.
------------The Following Information is for reference -------------------
After two years of development, a high level of detail is featured in this product. Since the Dragon Slayer and arm cannon are two symbols of Guts, this is a great opportunity to add one more fantastic item to your Berserk collection.
-Replica of Guts' mechanical arm
The fingers are movable, and a marble-painted base is attached. You can remove the arm cannon from the base and create your own way to display it.
-Metal look
We used various colors to enhance the dynamic imagery in order to give it a realistic metallic look. You can see some damage on this artificial arm. The detail of the sculpt makes it feel authentic.
-Precise structure
This arm cannon is just like we see it in the manga; the structure is based on Mr. Miura's original work. The hammer and the hand part are also movable. You can bend the wrist at a 90 degree angle. When the hammer moves backward, it is ready to fire. We believe our effort with this artwork will allow you to enjoy recreating a specific scene.
Please note:
The fingers and the wrist are moveable, but please avoid applying strong pressure on them or moving them repeatedly; it may cause the paint come off. Thank you for your understanding.
Guts Arm Cannon 1/2 Scale
Limited to 50 pieces
Unit price: 80,000 Yen (tax excluded)
Sale Price: 48,000 Yen
*Installment Plan*
You are also able to settle the payment on an installment plan (2 installments + shipping cost).
Arm cannon size: 29 cm in length / 6.5 cm in diameter (fingers in a straightened position/base excluded)
Base size: 7cm (H) x 15cm (W) x 15cm (D)
Attachment: Serial number nameplate, paulownia box, and base
Material: Polystone, metal (joints)
Originated & Manufactured by ART OF WAR.
Item will be shipped within 7 business days after payment is received.
Shipping and Handling Costs (via EMS only and in Japanese Yen):
Area 1 (Asia)- Y 6500
Area 2 (USA, Canada, & Australia)- Y 8500
Area 3 (EU Countries)- Y 9600
Area 4 (South America)- Y 15500
*Image only.
© Kentarou Miura (studio GAGA)/ Hakusensha