Please read all the details below before you send inquiries for this item.
We strongly require every customer to confirm the Shopping Guide before order/pre-order from this site.
Japanese Buddhism Art -Asura Statue-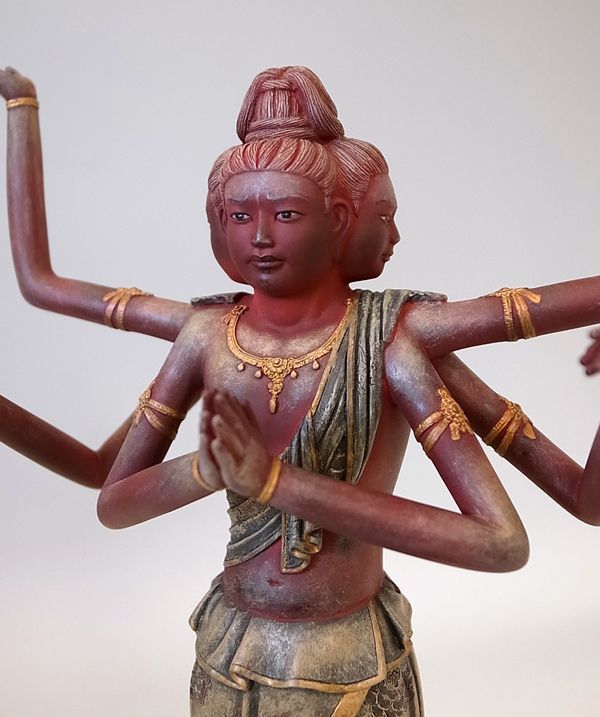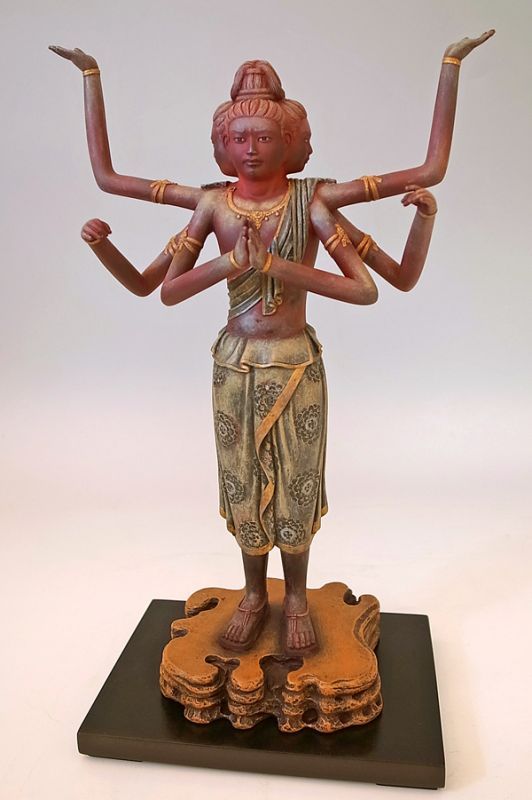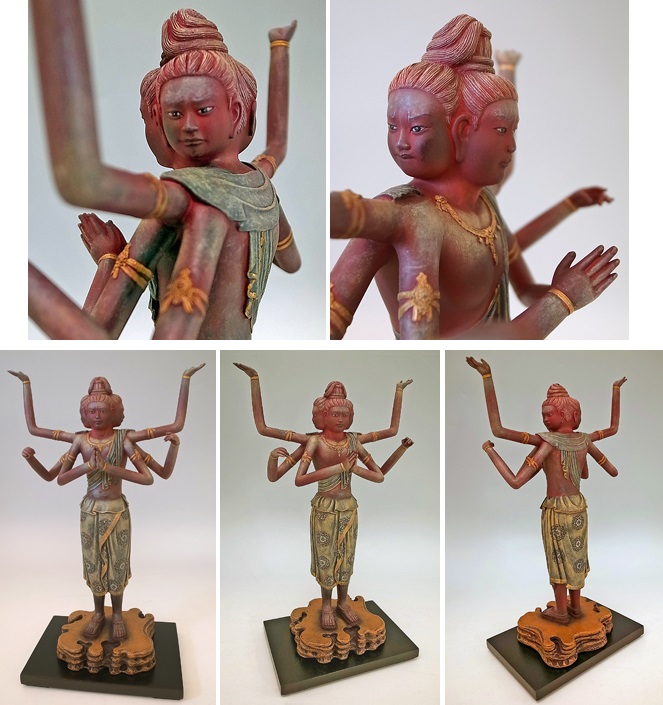 Japanese Buddhism Art -Asura Statue-
Pre-order Item.
Estimated Delivery Date: 10-15 business days after payment.
This Asura statue's model is based on the origin one in Koufuku-ji Temple, Nara, Japan.
Asura is one of the famous god among the quantity of Buddha gods. The 3 heads and 6 arms image of him is often used in stories, and give him supernatural power of fighting.
The three faces shows the three fighting characters of Asura.
Our artisan recreate this beautiful statue carefully and faithful to the original statue, and coloured him in to red to show his power and divinity.
Material - Polystone
Polystone is a compound made up largely of polyurethane resin mixed with powdered stone additives that give it added weight and the porcelain or "stone-like" feel that results in the materials' name itself. Compared with polyvinyl chloride (PVC) or acrylonitrile butadiene styrene (ABS), polystone is durable and highly effective at maintaining a sharp paint finish.
Product Information
Size: (H24xW15.5xD7.5)cm; the separate base is about 1.5 cm
Net Weight: 660g
Material: Poly stone
Attachement: Base, Package case
Created & Manufactured by: KENSIN Co., LTD
Made in China
©KENSIN