Please read all the details below before you send inquiries for this item.
We strongly require every customer to confirm the Shopping Guide before order/pre-order from this site.
No. 374 Skull Knight 2014 Version *No Crystal Eye Version *Pre-order Closed *Sold out*
No. 374 Skull Knight 2014 Version *No Crystal Eye Version *Pre-order Closed *Sold out*
Pre-order item
Estimated Delivery Date: around January, 2015
This Version is without the crystal eye.
MORE PICTURES ON FACEBOOK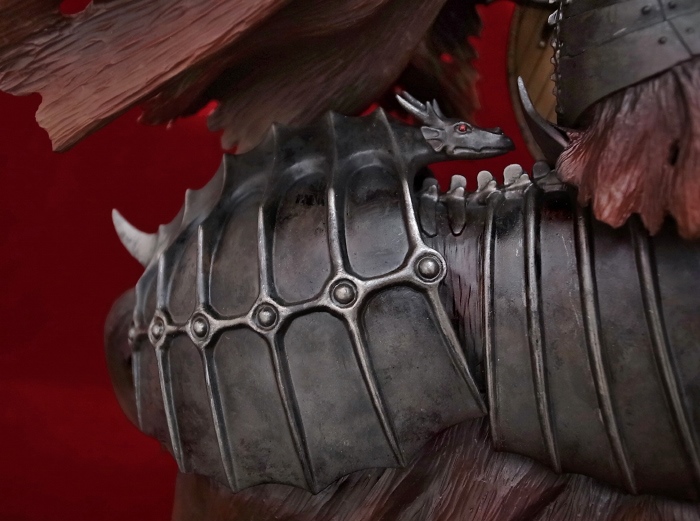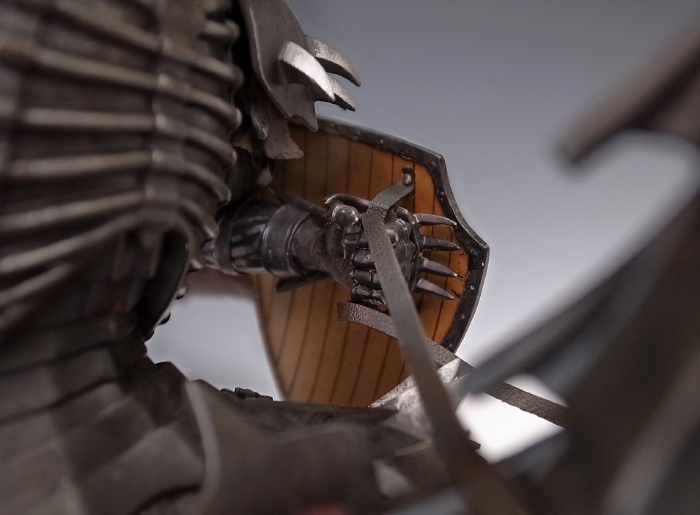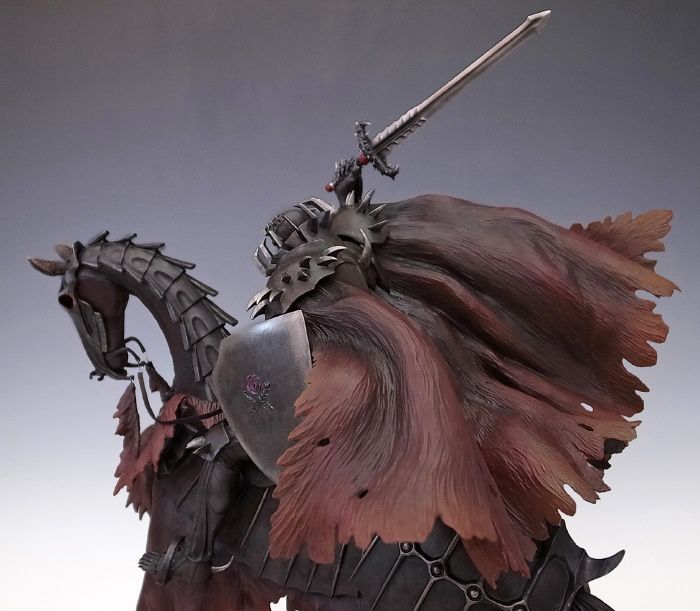 FLASH ON YOUTUBE
-------------------------------------------
Limited Version II: 20 pcs available for overseas customers to pre-order
(We will collect pre-orders until November 10th, and produce products same to the ordered quantity. The total quantity of this version will not be over 30 pcs, including orders from Japanese and overseas customers.)
Pre-order Period: October 21st -November 10th
*Without Swarovski Crystal Eye
*Special Designed Extra Repainting Service
Plus Repainting Fee: 7,000 JPY
*Please order the repaint option separately.
(Service Free for Platinum Customers)
-------------------------------------------
This statue is a reproduction of an original image from Episode 303 Backlight,
where the Skull Knight splits the space and attacks Femto with his Beherit Sword.
Following the releases of the Silver Metal Version (2011) and the Weathered Bone Version (2012), this newly released Red Mantle Version boldly uses red as the last color in this series to express the sudden appearance of the Skull Knight from the dark world of flesh and blood. This dark red color version is an image of the Eclipse.
● The Skull Knight – in dark red for the first time!
The exquisite color shifts from black to red, and finally to a vivid flesh color on the pedestal in the image of the Eclipse. Multiple colors are carefully used to enhance the image of the Skull Knight as he emerges from the darkness.
● Dark tones express the intricate metallic look, shining in the darkness!
Red colors are used boldly this time including on the back side of the cloak. All the details of the statue, including the metallic look, the thorn around the Skull Knight's head, and the armor and decoration on the horse are hand polished by our skillful artisans. The photographs are only able to depict in a small way the real beauty of the actual product.
-------------------------------------------
Shipping & Handling Costs (via EMS only and in Japanese Yen)
*We charge 1,000 JPY for every package as handling cost.
Area 1 (Asia) - \ 10,400
Area 2 (North America, Oceania, Middle East) - \ 13,900
Area 3 (EU Countries) - \ 15,900
Area 4 (South America)- \ 26,300
Installment Plans
*Please choose "Private Invoice" as payment method if you need an installment plan.
*Installment plan will be different if you also pre-order the repaint option.
Plan A
First Payment: 50,000 JPY in 7 days after pre-order confirmed
Second Payment: 40,000 JPY + Shipping & Handling Cost in 37 days after pre-order confirmed
Plan B
First Payment: 35,000 JPY in 7 days after pre-order confirmed
Second Payment: 35,000 JPY in 37 days after pre-order confirmed
Third Payment: 20,000 JPY + Shipping & Handling Cost in 67 days after pre-order confirmed
Other Notifications
1. You may be required to pay customs fees when receiving foreign shipments.
ART OF WAR unfortunately has no control over any fees/taxes levied by your country's government. Please kindly be aware about the tax/customs you may have to pay when you receive this item.
2. We do not accept cancel/refund requests (or request transferred by PayPal) after payments. The paid amount will not be refunded under any circumstances.
3. Every piece of our item is hand painted. The exact product may have differences to the sample pictures.
4. Please confirm all the informations and consider carefully before your pre-order.
If you have any concerns or questions, please contact us from "Inquiries".
Product Information
| | |
| --- | --- |
| Unit Price | 90,000 JPY |
| Product Size | 40 cm (H) x 23 cm (W) x 33 cm (D) (1:6 scale/ base and sword included) |
| Attachments | Beherit sword, normal sword, serial number nameplate |
| Serial Number | II No. 51〜70 |
| Materials | Polystone, leather, etc. |
| Estimated Delivery Date | around January, 2015 |
| Originated & Manufactured | ART OF WAR |
| Released Date | October, 2014 |
| Copy Right | © Kentarou Miura (studio GAGA)/ Hakusensha |
| Retail Information | Need Negociation |