Please read all the details below before you send inquiries for this item.
We strongly require every customer to confirm the Shopping Guide before order/pre-order from this site.
Bloody Repainting Edition -No.344 Guts -The Spinning Cannon Slice- 1/6 Scale *Limited Additional Version *Sold out*
Bloody Repainting Edition -No.344 Guts -The Spinning Cannon Slice- 1/6 Scale *Limited Additional Version *Sold out*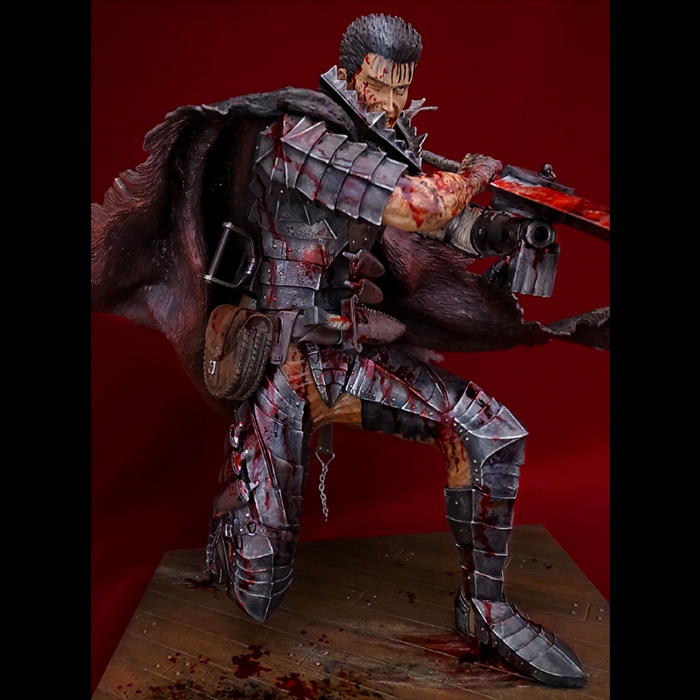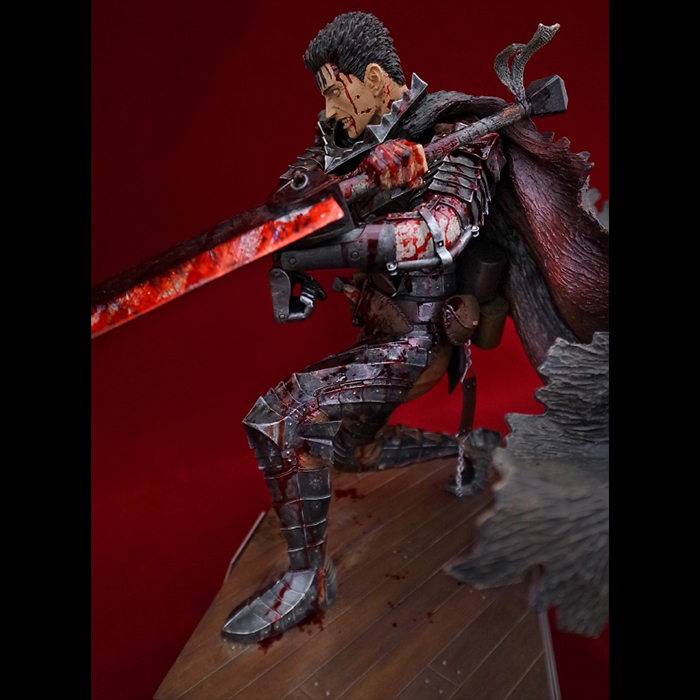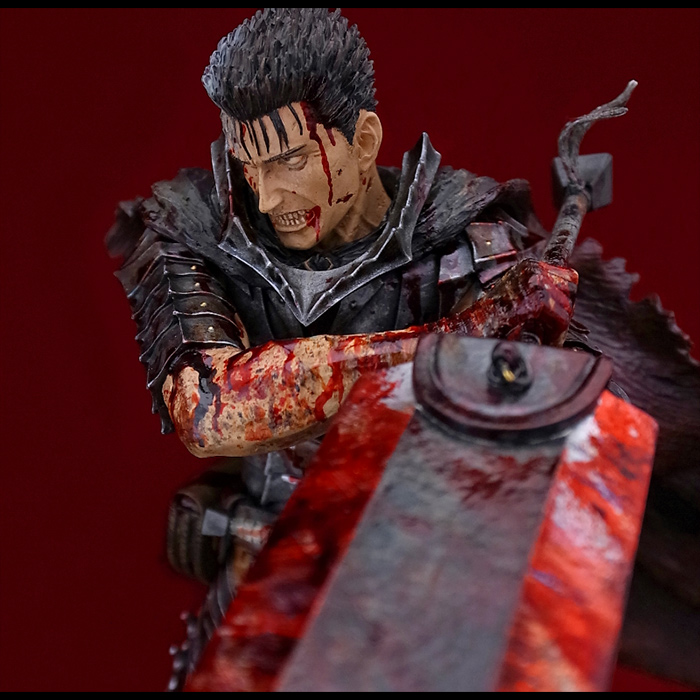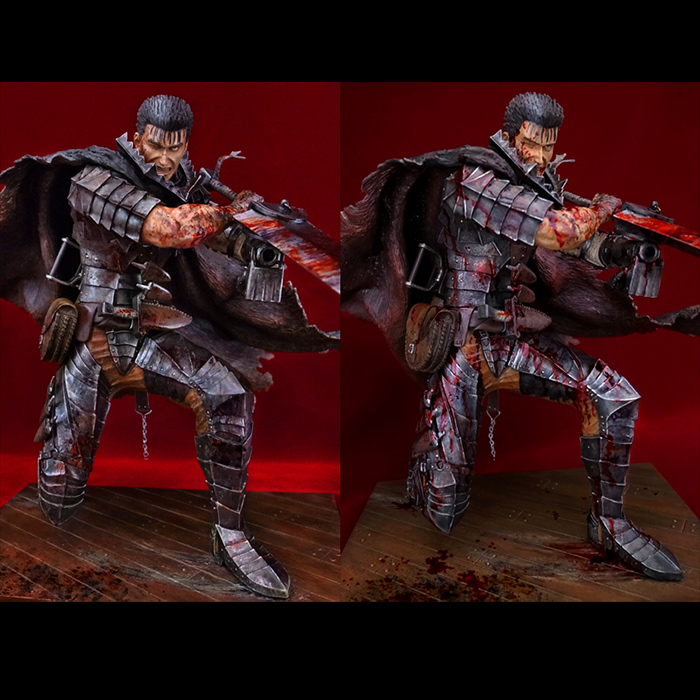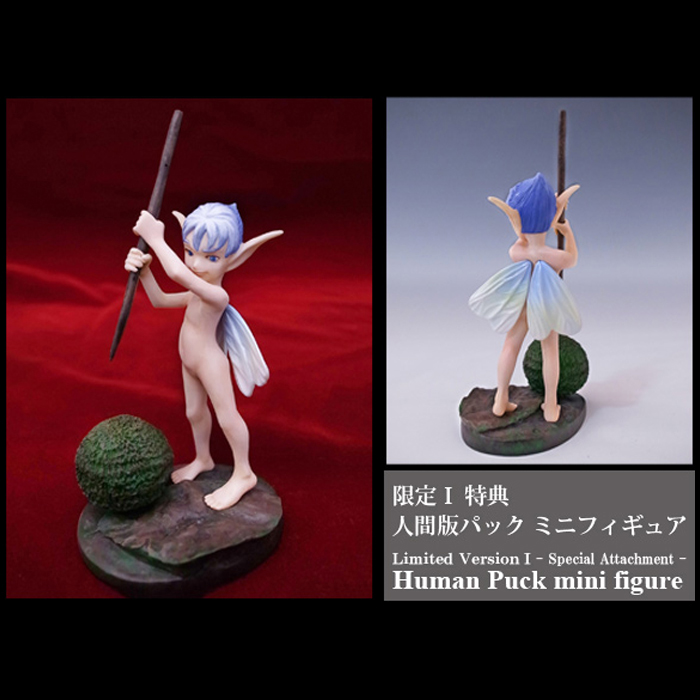 2 pcs Re-in stock & Repainted Special Offer

Both the Puck mini figure & the Tentacle Monster parts attached.
Color changes of this repainting.
1.Giving more redness to the inside of the cloak, and adding some black stains on the outside to make more contrast between the inside and outside.
2. Much more fresh flowing blood be added, which changed the whole statue to be a bloody imagine, especially on the following parts:
- Dragon Slayer is repainted to a gory sword to express the fierce battle with the monsters.
- More dripping blood effects were added on the armor, the Arm Cannon, Guts's face, leg and feet, and also the deck base.
- This item is repainted to a red bloody imagine. Compare to the previous bluish blood version, the repainting works represent that Guts is also wounded and it is a really hard battle.
Product Description
Battle scene recreated from Fantasia Arc, Chapter of the Elf Island, Vol 35, Ch. 310.
Guts cut off the "Beard" of the beast from the ghost ship, and used the Spinning Cannon Slice to kill the monster in one shot!
The most powerful scene in Berserk!
Feel the embers of Cannon Fire and Spinning Slice!
The Spinning Cannon Slice is a combined movement of a blow of Guts' sword Dragon Slayer and the cannon that bears on his left arm. The sculpture refers to the scene where Guts uses this skill against the tentacle monsters of the ghost ship in one of the last arcs of the manga.
ART OF WAR WORKS
ART OF WAR always aims at producing the best quality figures, and specializes in recreating the characters from Berserk, especially heroes at the battle scenes.
Figures are made by material called "Polystone". Polystone is a compound made up largely of polyurethane resin mixed with powdered stone additives.
This material effectively adds heaviness and stone-like feelings to the figure.
Compared to PVC or ABS, Polystone is durable at maintaining the paintings and the modeling.
Every piece of ART OF WAR works are hand painted by artisans with master brush painting skills.
The blood and dust effects, the metallic luster and the complex color expressions are painted by over hundreds steps and hours.
Every finished piece is an art to reproduce the original world and delivery it to customers.
*Image only.
© Kentarou Miura (studio GAGA)/ Hakusensha
Product Information
| | |
| --- | --- |
| Unit Price | \ 100,000 |
| Product Size | approx.W33cm x D38cm x H25cm (sword and base included) |
| Attachments | Puck mini figure; Tentacle of the Ghost Ship Monster (Part 1: W8cm x D7cm x H7cm/Part 2: W7cm x D6.5cm x H7.8cm) |
| Serial Number | No serial number |
| Materials | Polystone |
| Estimated Delivery Date | 30 - 45 business days |
| Originated & Manufactured | ART OF WAR |
| Copy Right | © Kentarou Miura (studio GAGA)/ Hakusensha |