Please read all the details below before you send inquiries for this item.
We strongly require every customer to confirm the Shopping Guide before order/pre-order from this site.
No. 405 Femto 2015 Limited Edition I *Black Version (Set of Ubik and Conrad)*Sold Out
No. 405 Femto 2015 Limited Edition I *Black Version (Set of Ubik and Conrad)*Sold Out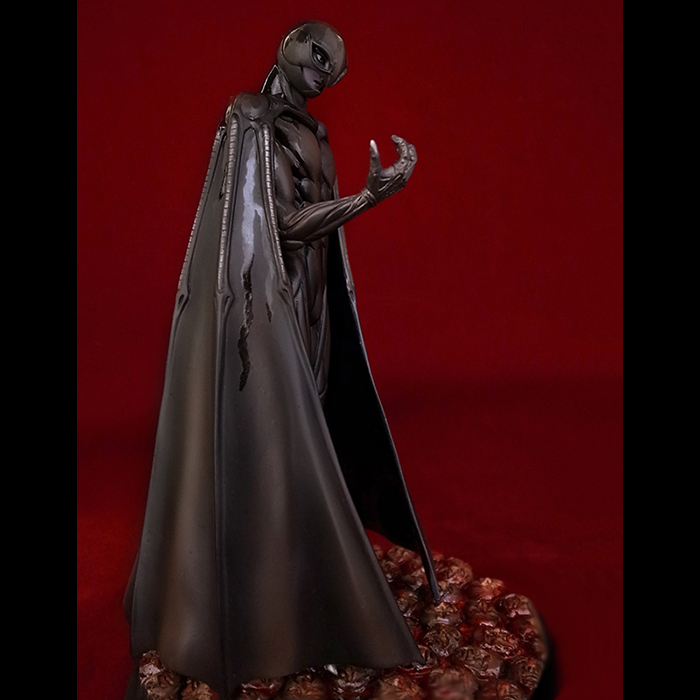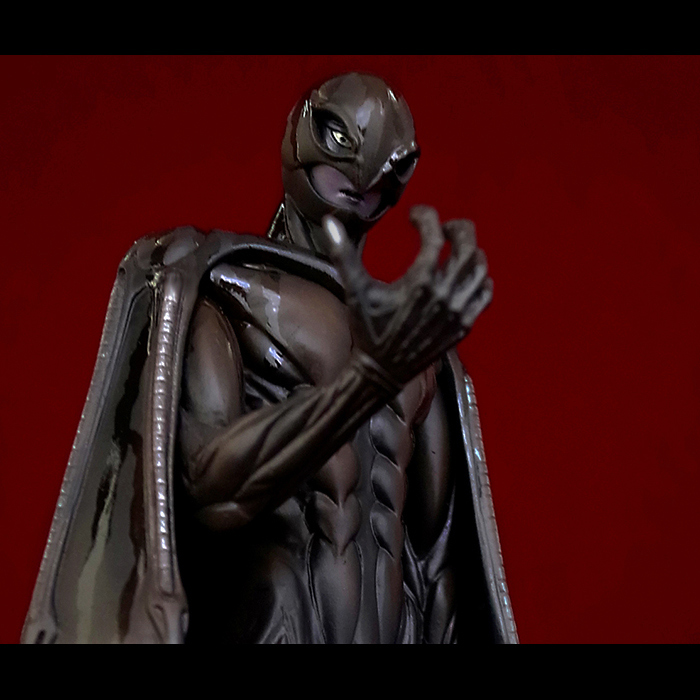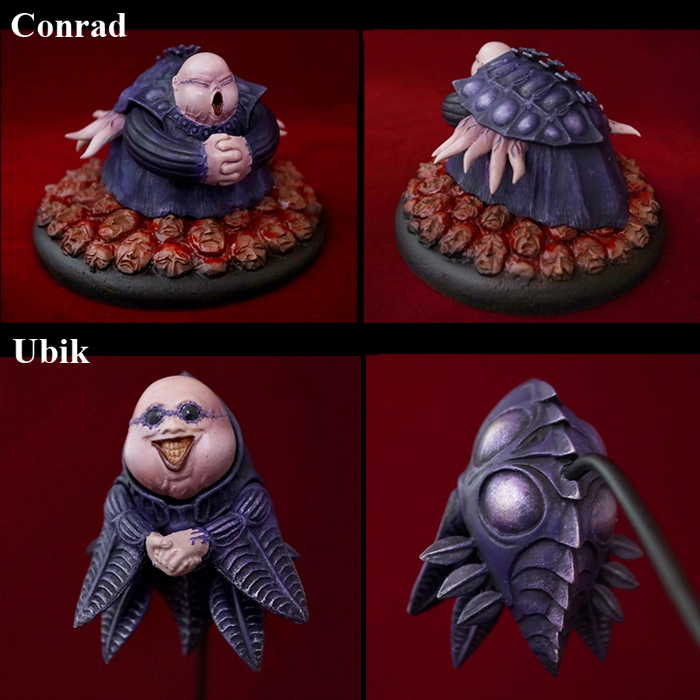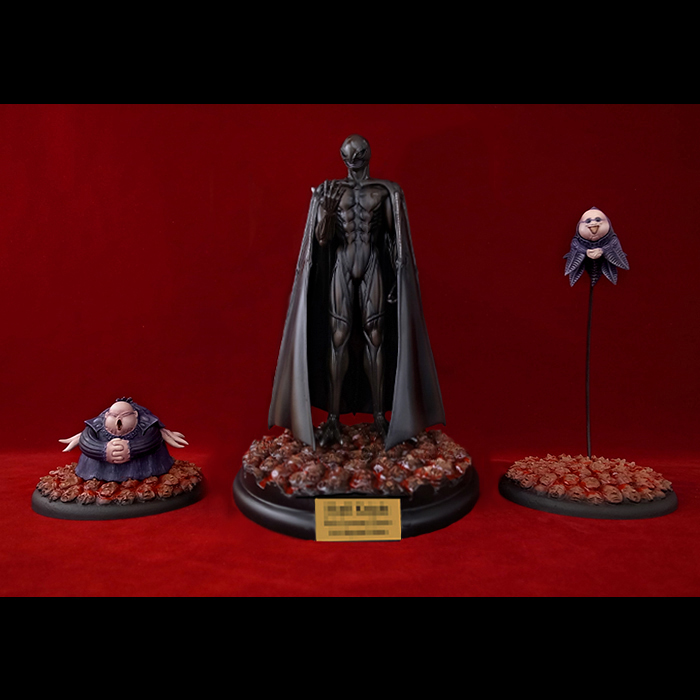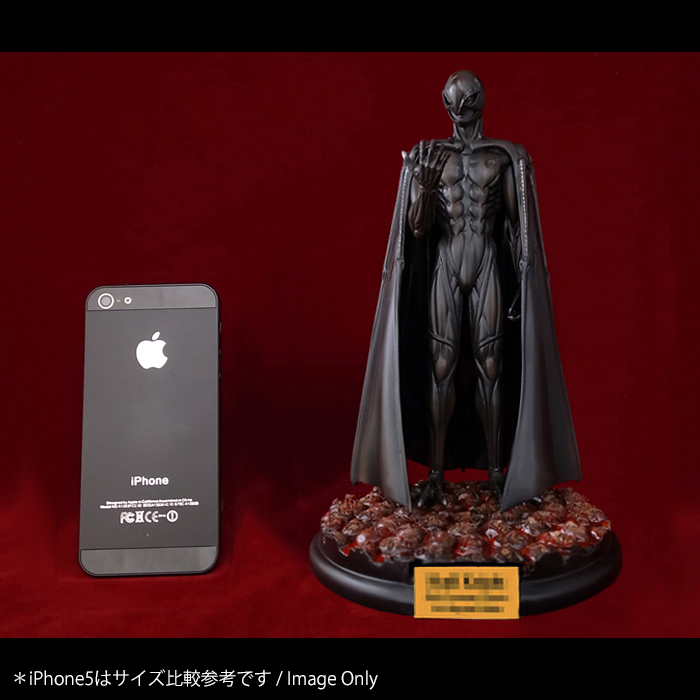 Youtube:
Black Version:
Mini Figure: Conrad & Ubik
Last 1 pcs in stock!

Limited Manufacture to 50 pcs

Femto 2015 Limited Edition I* Black Version (set of Ubik and Conrad)

Estimated Delivery Date: 3-7 days after the payment confirmation.

Product Description: Black Version
ART OF WAR "Release of the masterpiece of 2001: the wings of darkness femto".
The release of Berserk series masterpiece had been more than 10 years. This time, we present the series of this masterpiece with better quality. There is upgrade of the quality and the painting technique of the item making it more real.
This statue is from the scene of Berserk volume 13, "The wings of darkness of Femto", where the modeling is done in 1/10 scale.
He obtains the strong power and he looks at his own hands peacefully. There is charm in his expression and the modeling of the item is done showing the flow of his wings.
In this black version, there is addition of dark brown color in the black gradation in the wings part. Also, the femto's expression is totally done in a black color. The finishing is done in a sharper dark color which brings the sharp impression of Femto.
As a limited edition, there is attachment of 2 products, "Ubik" and "Conrad". The collection of "world of eclipse" can be done together with the previous production of the items, "Guts & Casca (produced in 2012)", "Eclipse- Void & Griffith (produced in 2013), etc.
Installment Plans
Plan A
First Payment: 27,000 JPY + 1,080 JPY (4% of 27,000 JPY as a PayPal charge) in 7 days after pre-order confirmed
Second Payment: 28,000 JPY + 1,120 JPY + Shipping & Handling cost (4% of 28,000 JPY as a PayPal charge) in 30 days after pre-order confirmed
*Please choose "Private Invoice" as payment method if you need an installment plan.
*Please write Plan A in "remarks" when you pre-order this item.
Otherwise we are not able to send you the right invoice.
Other Notifications
1. You may be required to pay customs fees when receiving foreign shipments.
ART OF WAR unfortunately has no control over any fees/taxes levied by your country's government. Please kindly be aware about the tax/customs you may have to pay when you receive this item.
2. We do not accept cancel/refund requests (or request transferred by PayPal) after payments. The paid amount will not be refunded under any circumstances.
3. Every piece of our item is hand painted. The exact product may have differences to the sample pictures.
4. Please confirm all the informations and consider carefully before your pre-order.
If you have any concerns or questions, please contact us from "Inquiries".
5. Please kindly understand, for this version, even though there is option for addition of repainting (blood or dust effect) for free for Platinum & Diamond customers, it is difficult to add it. It is because, even though we add extra repainting blood or dust effect, it is difficult to find the extra repainting. Therefore, we offer our customer with the transparent glossy painting effect for this item. .
Thank you very much for your kind understanding and cooperation.
*Image only.
Product Information
| | |
| --- | --- |
| Unit Price | 55,000 JPY*Sold Out |
| Product Size | Size: 1/10 scale (Femto: W (15) x D (15) x H (21) cm; Conrad (base diameter): 95 mm; H(6); Full size of Conrad: 8 cm; Ubik (base diameter): 95 mm; W (3) x D (3) x H (4) cm |
| Attachments | Two mini figure (conrad & ubik) & serial number nameplate. |
| Maximum Manufacture | Limited Manufacture to 50 pcs.(Last 1 pcs in stock) |
| Serial Number | No.1-50 |
| Materials | Polystone |
| Estimated Delivery Date | 3-7 days after the confirmation of payment. |
| Originated & Manufactured | ART OF WAR |
| Released Date | November 13th, 2015 |
| Copy Right | © Kentarou Miura (studio GAGA)/ Hakusensha |
| Cautions | No cancellation, no refund, no return or repair service. |