Historical Equestrian - Uesugi Kensin in Kawanakajima Battle
Historical Equestrian - Uesugi Kensin in Kawanakajima Battle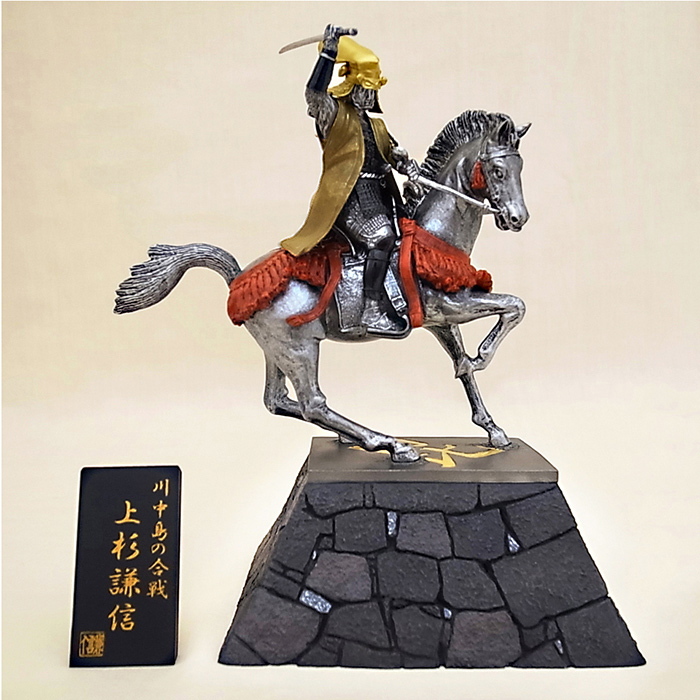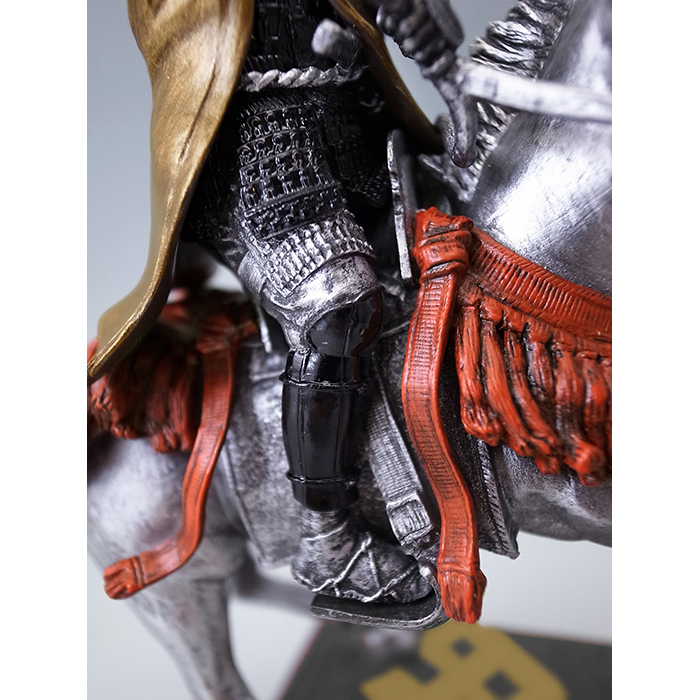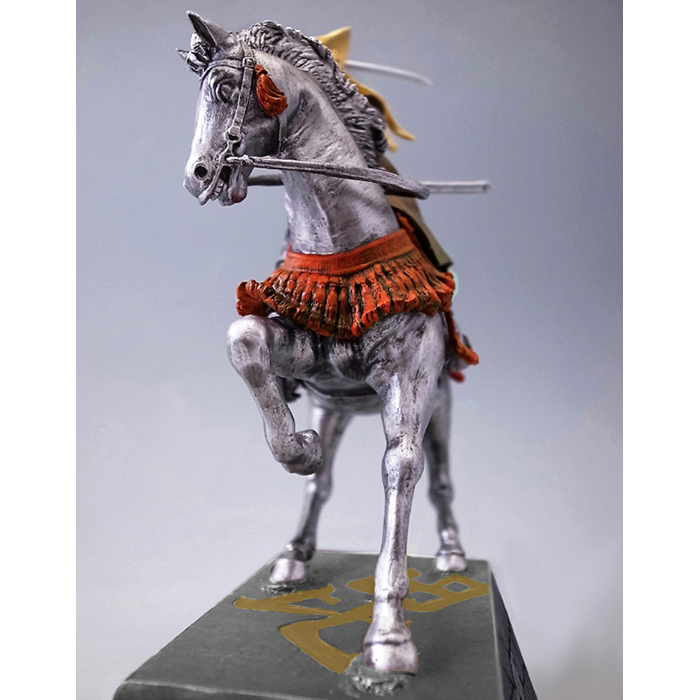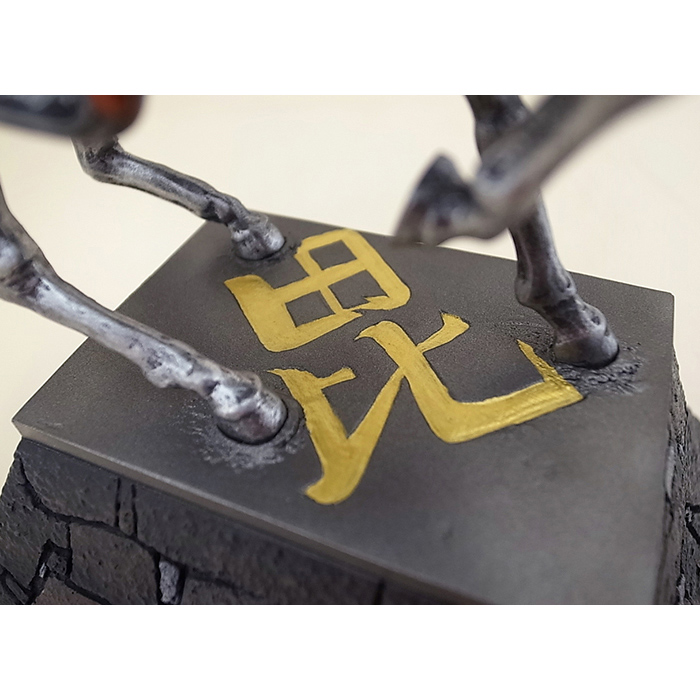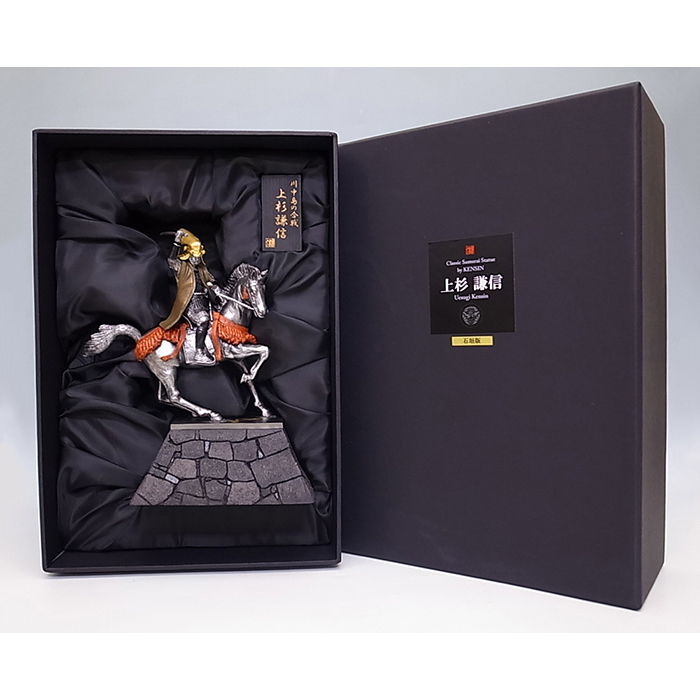 Historical Equestrian- Uesugi Kensin in Kawanajima Battle
This works represents the most famous scene at the Battle of "Kawanakajima", which is famous for its fierceness. Fighting in the vanguard, Kensin unbelievably dashed into Singen's main camp with only a few troops. Most of our efforts have been made to recreate the vivid feeling of the twinkle when Kensin waved around his sword at his rival, Singen, on the moving horse.
Kensin believed deeply in Buddhism and even thought himself the incarnation of Buddha. In order to represent Kensin's magnetism, we have added golden color to Kensin's armor and clothes, meanwhile have recreated the special sword which has no shell. Only people who do not fear being hurt will use a sword without shell, which is the part of a sword protecting one's hand from rival's sword in battles. On the base of the works, you can see the Japanese word, which was Kensin's symbol painted on the troops' flag.
Of course you can fully amuse yourself with simply the statue of Kensin, while together with Singen's statue, the fighting scene can be represented completely and it will give you the feeling of being at a live performance.
We have added a stone based base where you can feel the better quality of the item than the previous version.
This new release of Uesugi Kensin is released with a new base. The statue of the height 21.5 cm shows the Uesugi Kensin, sitting atop his horse as the lead general.The special attention has given to the base part as there is use of different kinds of textures of stone.
Product Information
Unit Price: 27,500 JPY (approx. $ 247; €220)
Attachments Nameplate; Package Case
Originated & Manufactured by Kensin Co., LTD/ Made in Japan
Estimated Delivery Date: 3-7 days after the confirmation of payment.  
The image is phototype only.
| | |
| --- | --- |
| Unit Price | 27,500 JPY |
| Product Size | approx. W175×D105×H215 (mm) |
| Attachments | Name Stand, Package Case, etc. |
| Maximum Manufacture | NA |
| Materials | Polystone, PU |
| Estimated Delivery Date | around 20 days after the confirmation of payment. |
| Shipping Method | approx. 630 gm |
| Originated & Manufactured | Kensin Co. Ltd/Made in Japan |
| Released Date | April 8th, 2016 |
| Copy Right | Copyright(C) KENSIN Co., LTD |
| Retail Information | Available |
| Cautions | Please kindly understand that we do not accept return, cancellations or repair service. |