Please read all the details below before you send inquiries for this item.
We strongly require every customer to confirm the Shopping Guide before order/pre-order from this site.
No.424 Nosferatu *2013 Bloody Repainting Version*Sold Out!!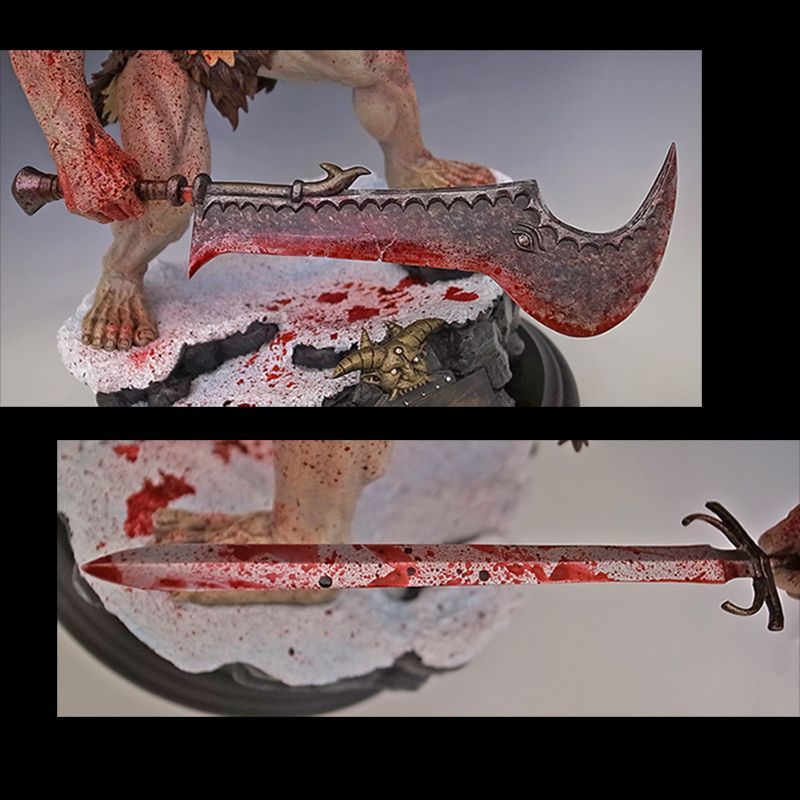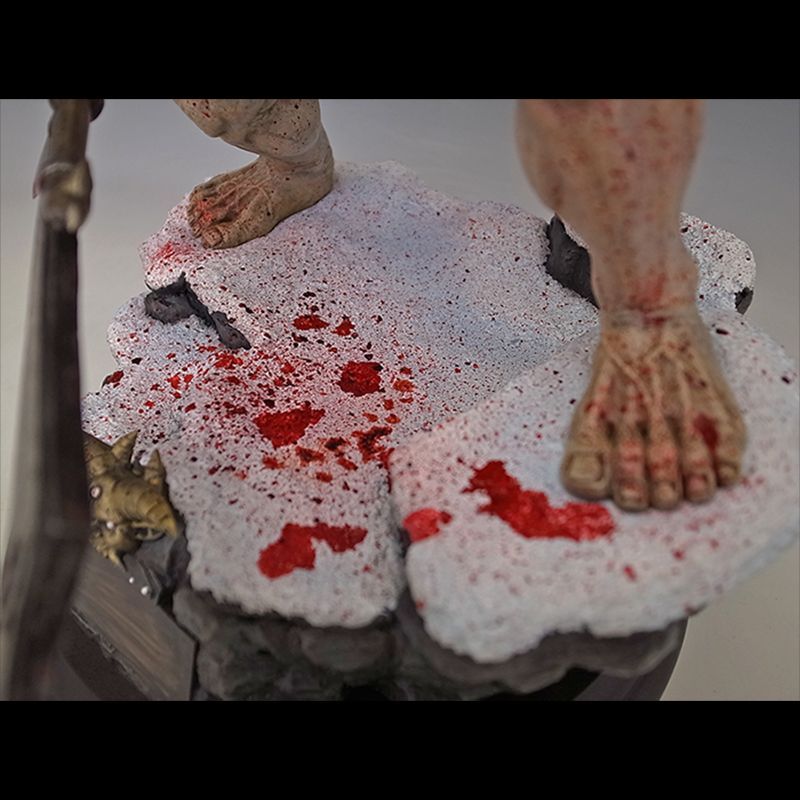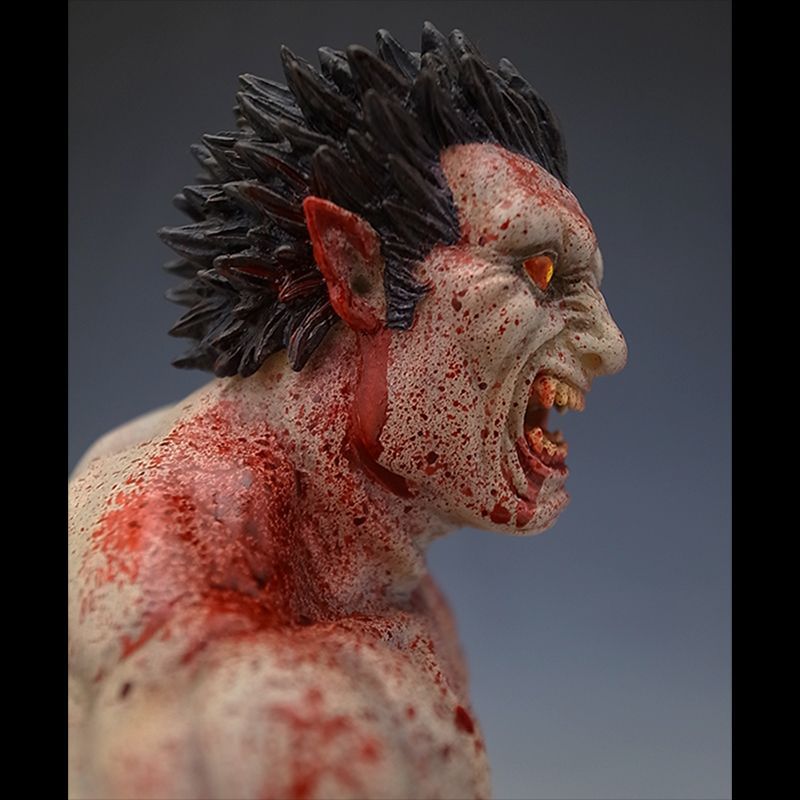 Last 1 pcs as a summer sale.

1. 1 pcs available from warehouse.
2. We have repainted the product making it more bloody.
3. Please kindly check the exact product pictures before purchase.
4. There is no serial number for this item. We will make a separate new nameplate.
5. Estimated Delivery Date: around August, 2016
Product Description
[Nosferatu], the immortal one, monster be feared, his name is Zodd.
After the black swordsman Guts, this time we recreated Zodd the Nosferatu. The origin for this item is from Berserk Volume 22, Chapter 179: The Beast Swordsman vs. The Black Swordsman. When Guts and Griffith meet again on the hill of swords, he could not wait to raise his sword toward Griffith. At that moment Zodd, the Nosteratu, holding two swords- Kushan Horse Cut Sword and the other one is a sword from the snow covered hill- comes out and fights for Griffith.
We spent much time to recreate this Zodd in human version. Since most of the images of Zodd are his bellicose monster type, to make a vivid battle scene in snow is really a challenge for our sculptor.
About the skin color of Zodd, we boldly used white colors this time in order to emphasis the scene of a white battle field. However, this marble like pale color will not faint the image of gNosferatuh, but every muscle shows his power and oppressive feelings as the immortal warrior.
We have added a bloody repainting to the product. There is splatter type of blood all over the armor of ZODD's body and face.
The blood on the Kushan Horse Cut Sword is from Gutsf forehead, and the bloodstain on the white snow is from Zodd. We can even see the wonderful fighting between the best two swordsmen through this lifelike statue.
__________________________________________________________________________
Installment Plans
Plan A
First Payment: 35,000 JPY + 1,400 JPY (4% of 35,000 JPY as a PayPal charge) in 7 days after pre-order confirmed
Second Payment: 35,000 JPY + 1,400 JPY (4% of 35,000 JPY as a PayPal charge) + Shipping & Handling Cost in 30 days after pre-order confirmed.
__________________________________________________________________________
Other Notifications
1. You may be required to pay customs fees when receiving foreign shipments.
ART OF WAR unfortunately has no control over any fees/taxes levied by your country's government. Please kindly be aware about the tax/customs you may have to pay when you receive this item.
2. We do not accept cancel/refund requests (or request transferred by PayPal) after payments. The paid amount will not be refunded under any circumstances.
3. Every piece of our item is hand painted. The exact product may have differences to the sample pictures.
4. Please confirm all the informations and consider carefully before your pre-order.
If you have any concerns or questions, please contact us from "Inquiries".
*Image only.
Image may differ from actual product appearance, final product may little changed from this original model. Thank you for understanding.
© Kentarou Miura (studio GAGA)/ Hakusensha
Product Information
| | |
| --- | --- |
| Unit Price | 70,000 JPY*Last 1 pcs |
| Product Size | Size: (Non-Scale)Zodd single: 22 cm (H); Total: 30 cm (H) x 25 cm (W) x 20 cm (D) |
| Attachments | Nameplate |
| Serial Number | Not Available |
| Materials | Polystone, Metal |
| Estimated Delivery Date | around August, 2016 |
| Originated & Manufactured | ART OF WAR |
| Released Date | June 9th, 2016 |
| Copy Right | ©Kentarou Miura (studio GAGA)/ Hakusensha |
| Retail Information | Not Available |
| Cautions | We do not accept cancellations in any case once the payment has been made, so please consider carefully before purchasing this item. |