No. 434 Beherit 2016 -Blue Eyes Eclipse-*Sold Out!!
No. 434 Beherit 2016 -Blue Eyes Eclipse-*Sold Out!!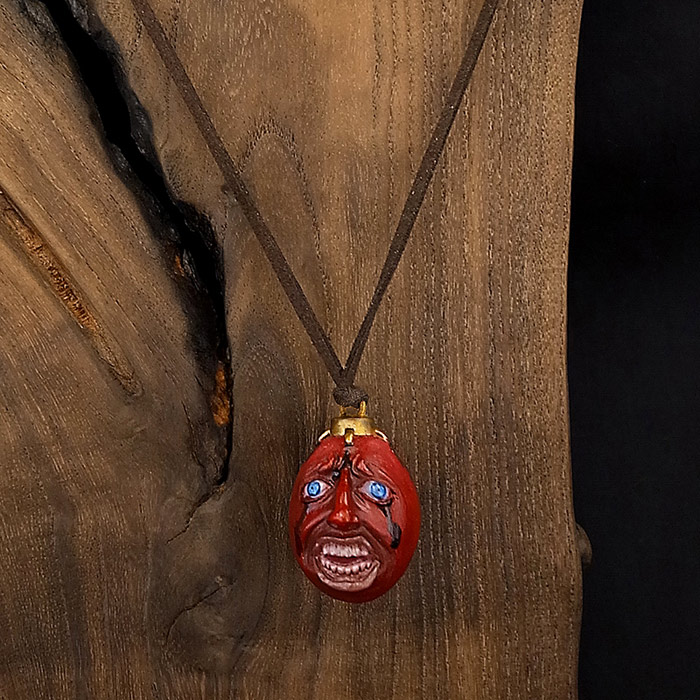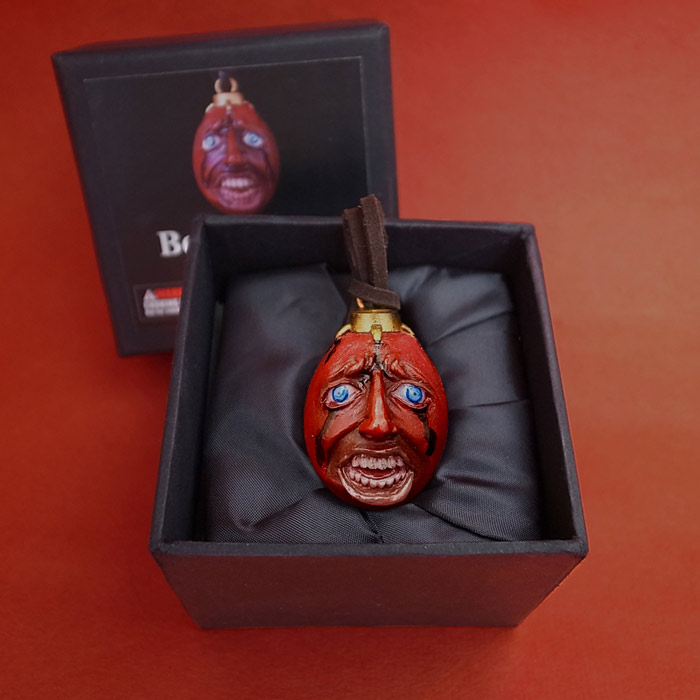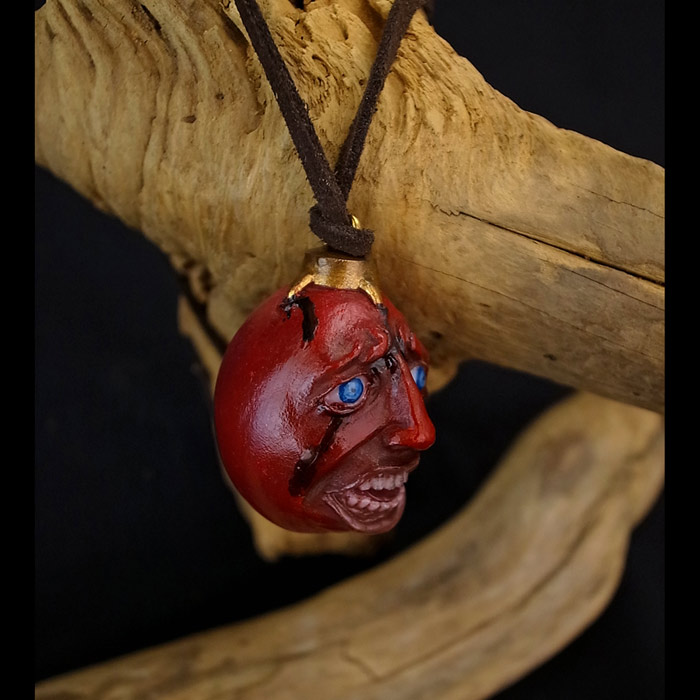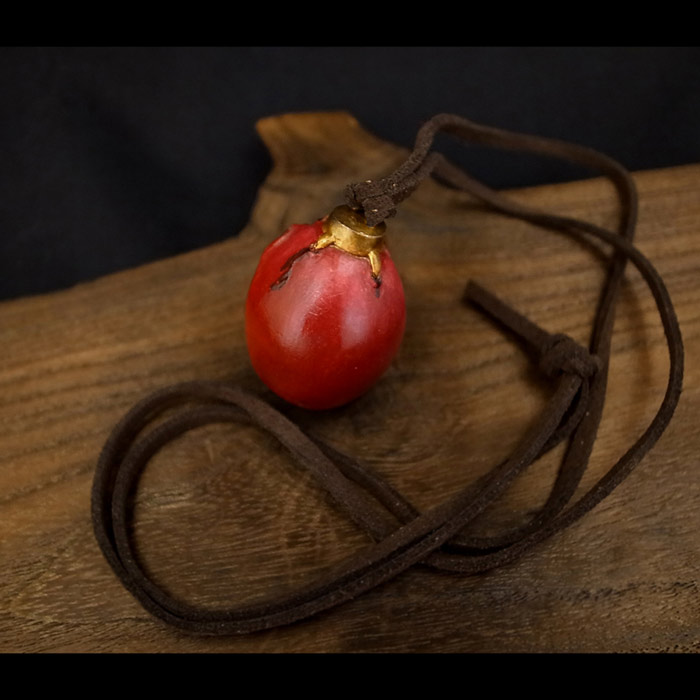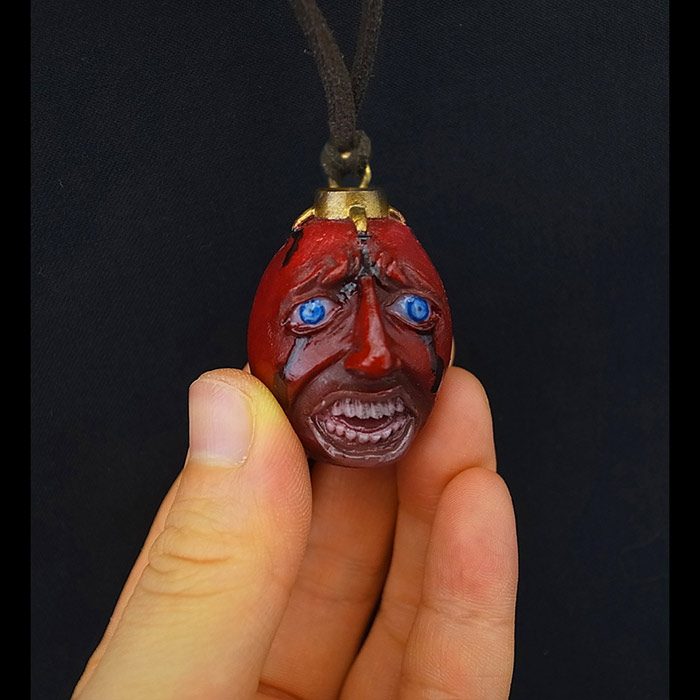 To commemorate the launch of berserk anime

Beherit 2016 -Blue Eclipse-*New Release!!
Estimated delivery date: around 3-7 days after the confirmation of payment.
*Sold Out!!!
---------------------
Since the last release of opened eyes Beherit, we received a lot of requests for a new version. (2016).
Therefore, we decided to release a 2016 year model of Beherit with some changes in 2015 version!!
The Blue opened eyes highlight the Beherit's vitality, enhanced by a highly precise coloring technique. Our skilled artisans will hand-craft the Beherit's blue eyes layer by layer to produce the highest quality. You will appreciate the graphic detail in the eyes every time.
In 2016 version, the Beherit has been painted in a more vivid crimson color, giving it a moderate luster and a delicate effect. There is more delicate coloring effect done especially in the top part of the beherit. We have added the pink color gradiations in the upper part. Likewise, the paint application on the surface that vividly shows the blood veins makes the Beherit seem alive in every detail. We hope this combination will allure you into the world of Berserk, and also give you a fresh perspective on the Beherit figures.
The metal fittings scratching into the top of the egg be painted in an antique gold, give this statue a vivid modeling.
---------------------
To commemorate the launch of berserk anime, we offer with better price than last year
2015 Year = 4,500 JPY / 2016 Year = 4,000 JPY
---------------------
Material- Polystone
Polystone is a compound made up largely of polyurethane resin mixed with powdered stone additives that give it added weight and the porcelain or "stone-like" feel that results in the materials' name itself. Compared with polyvinyl chloride (PVC) or acrylonitrile butadiene styrene (ABS), polystone is durable and highly effective at maintaining a sharp paint finish.
*Image only
| | |
| --- | --- |
| Unit Price | 4,000 JPY*Sold Out!! |
| Product Size | approx. 40mm; approx. strap length: 80cm |
| Attachments | black case |
| Serial Number | None |
| Materials | Polystone; brown strap (leather) and metal fitting |
| Estimated Delivery Date | around 3-7 days after the confirmation of payment. |
| Originated & Manufactured | ART OF WAR |
| Released Date | July 28th, 2016 |
| Copy Right | ©Kentarou Miura (studio GAGA)/ Hakusensha |
| Retail Information | Available |
| Cautions | This is a figure, not a real pendant and not suitable for wearing. |