Classic Historical Statue-Date Masamune*Riding on a Horse
Classic Historical Statue-Date Masamune*Riding on a Horse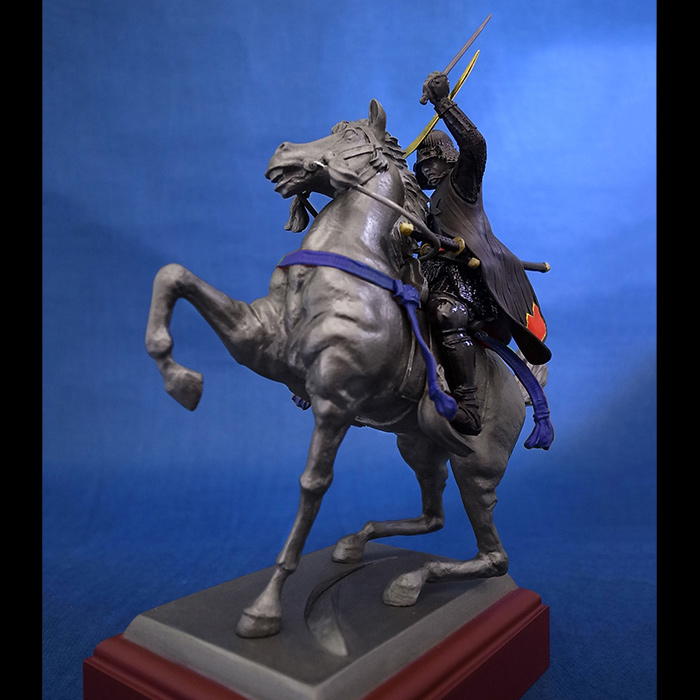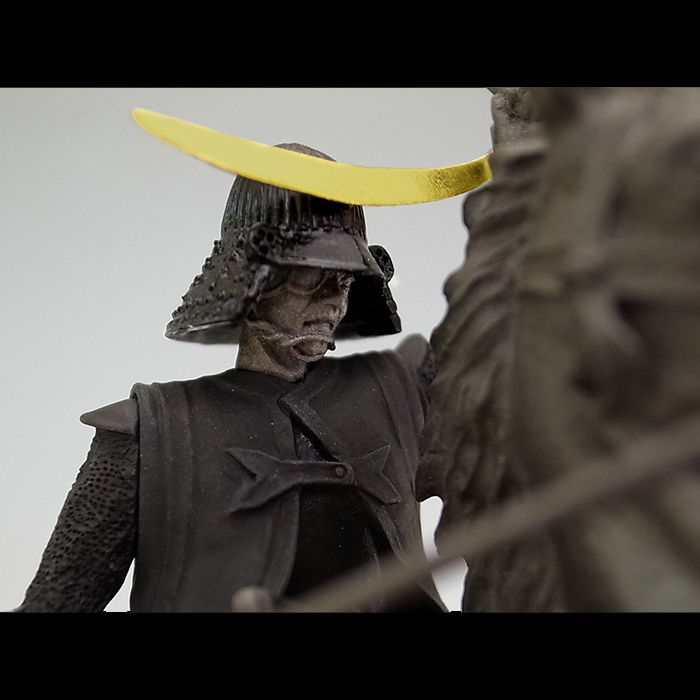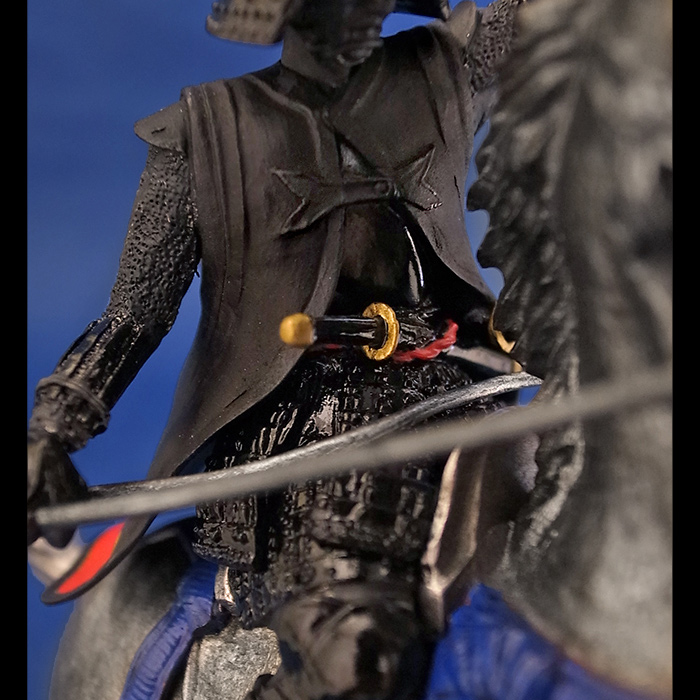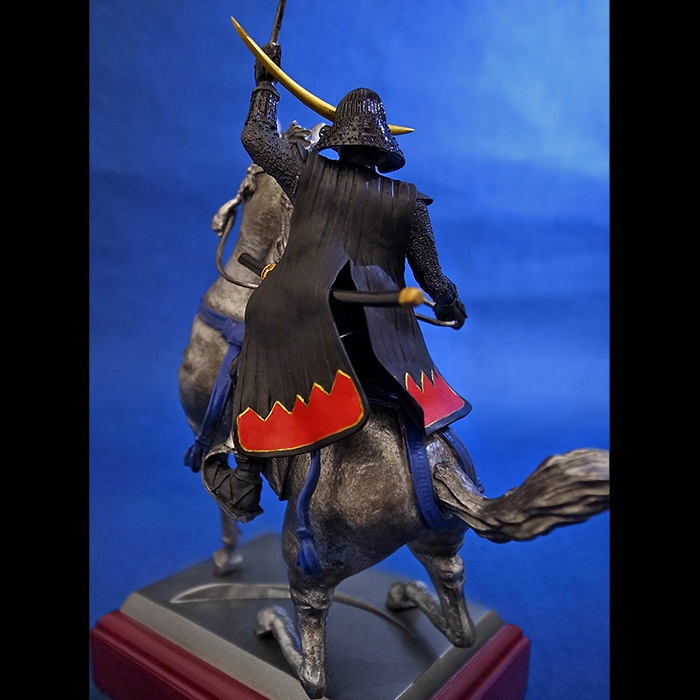 Classic Historical Statue- Date Masamune*Riding on a Horse
Pre-order Items
Estimated delivery date: around 20 days after the confirmation of payment.
Product Description
In the late Sengoku Period, Date Masamune was comet in the north east part of Japan.
Masamune, who is also regarded as role model of the Oda Nobunaga, was caught in an old tradition and delayed integration fearlessly louver. Since 18 years old, he became the head of the family, then he continued his challenge in the battle and in a very short period of time he was able to be the top leader in the prefecture. Therefore, Kensin Co., LTD decided to reproduce his image as the energetic person riding on a horse. According to the history, Date Masamune is known to be one-eyed person and his nickname is one-eye man, "Dokuganryu". Kensin Co., LTD also tried best in reproducing the Date Masamune as an one-eyed person.
The beauty of the leap of the horse is captured
The dynamism of the whinny of the horse is heard. Also, the Masamune swung up the iron rod which expresses his full realism in the battlefield. We have reproduced this product based on the historical documents wither Date Masamune had the moment of the attack in the last moment or he was encouraged in battle. You can enjoy the model from every angle. Date Masamune was dressed up in full black five body armor where we reproduced the five body armor fully giving a more detail painting and modeling.
Painting
The helmet's "crescent shaped" is reproduced by adding the gold leaf in it. In the back part of the "battle surcoat" there is addition of red color scheme of the "Yamagata Pattern Battle Surcoat". The mix of black, gold and red color scheme has the perfect balance and on point painting of the product.
Material - Polystone
Polystone is a compound made up largely of polyurethane resin mixed with powdered stone additives that give it added weight and the porcelain or "stone-like" feel that results in the materials' name itself. Compared with polyvinyl chloride (PVC) or acrylonitrile butadiene styrene (ABS), polystone is durable and highly effective at maintaining a sharp paint finish.
Product Information
Product Name: Classic Historical Statue-Date Masamune*Riding on a Horse
Size: W145×D85×H188 mm
Net Weight: 500 gm
Material: Polystone
Attachment: Package case.
Created & Manufactured by: KENSIN Co., LTD/Made in Japan
*Image Only


  【Products are able to see in Tokyo / Nihonbashi Office】


   Reservation is required before visiting Kensin Co., LTD.

   Please kindly contact us @ assist@art-of-war.jp by an E-mail or you are able to call us
   at phone number: +81-03-5299-5617 for an appointment.

   Opening & Closing Time: 10:00 a.m. ~ 18:00 p.m. (Tuesday – Saturday)
   ※We are closed for Sunday and Monday.
   ※Reservation required for a visit (at least 2 days before)

   Access Information:

   1. 3 minutes from Kanda station of JR Yamanote Line (South Exit)
   2. 5 minutes from Mitsukoshimae Station of Tokyo Metro Ginza Line
   3. Shin- Nihonbashi Station of Soubu Line