Please read all the details below before you send inquiries for this item.
We strongly require every customer to confirm the Shopping Guide before order/pre-order from this site.
No. 446 Beherit 2017-Metal Coating Blue Eyes Eclipse*Last 1 pcs in stock!!
No. 446 Beherit 2017-Metal Coating Blue Eyes Eclipse*Last 1 pcs in stock!!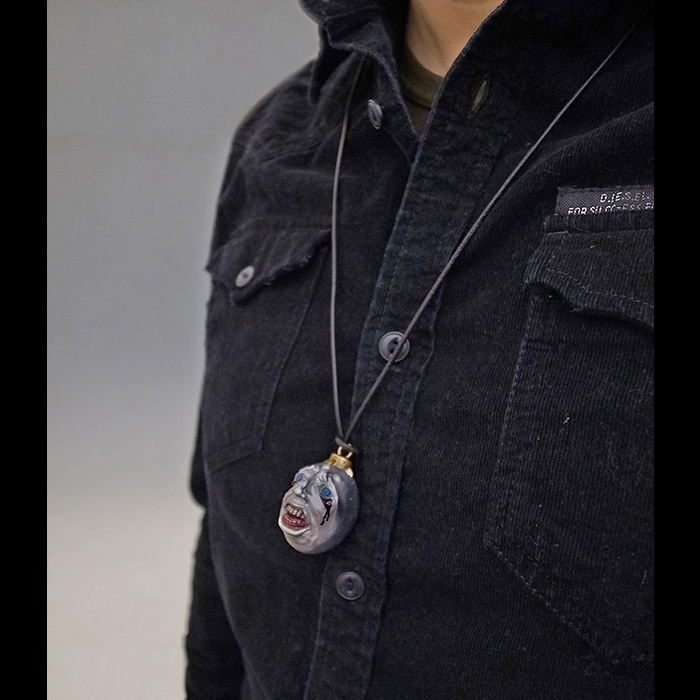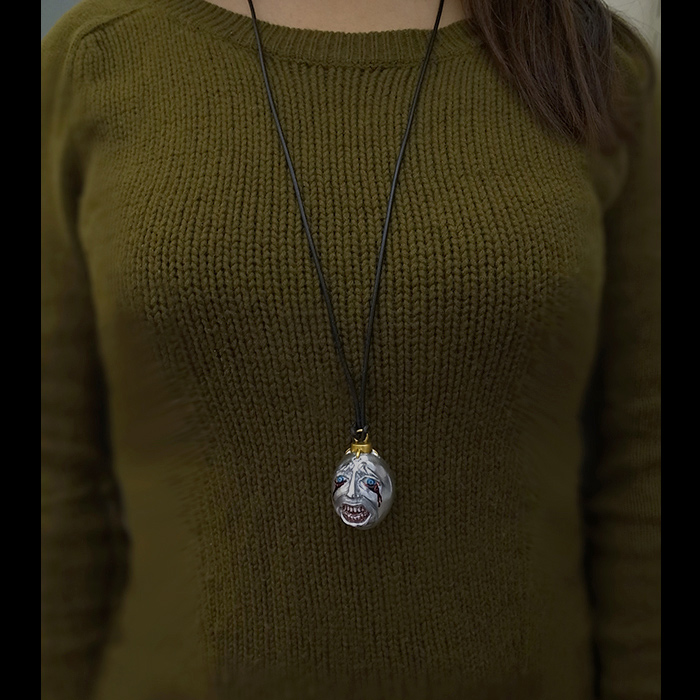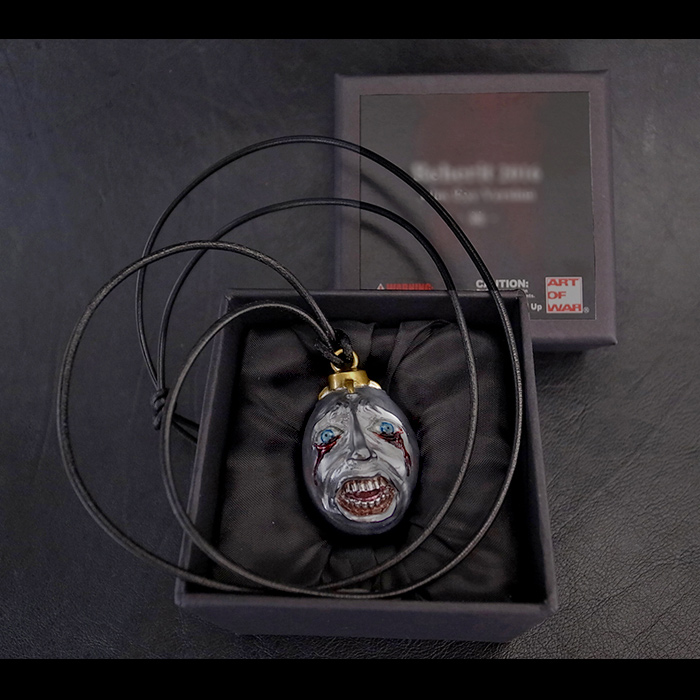 To commemorate 20th Anniversary Product of ART OF WAR,

Release of complete new product- Beherit Metal Coating Pendant"

This is an aluminium coating pendant and suitable for wearing. Please kindly enjoy this product wearing freely.
Estimated delivery date: around around 3-7 days after the confirmation of payment.
---------------------
We released a complete new version of beherit pendant- metal coating.
This time, as a 20th Anniversary Product, we offer our customers with the real wearing form of Beherit-Pendant.
This pendant is suitable for wearing freely.
Since the last release of opened eyes Beherit, we received a lot of requests for a new version (which is suitable for wearing) in 2016.
Therefore, we decided to release a 2017 year model of Beherit with complete changes in 2017 version!!
Our skilled artisans will hand-craft the Beherit's blue eyes eclipse tears of the blood flowing layer by layer to produce the highest quality. You will appreciate the graphic detail in the eyes every time. The beherit's expression is quite real and is not changed than the previous versions. As the metal coating is quite stronger than the color painting, this can not only be displayed but also can actually wear and enjoy the product.
In 2017 version, the Beherit has been added a metal coating where you are able to wear freely around the neck. The metal coating looks completely like silver pendant. You are able to fully enjoy the suitable beherit for wearing anytime.
The metal fittings scratching into the top of the egg be painted in an antique gold, give this statue a vivid modeling.
---------------------
Material- Aluminium Coating/ Black Leather Strap/
Polystone
Polystone is a compound made up largely of polyurethane resin mixed with powdered stone additives that give it added weight and the porcelain or "stone-like" feel that results in the materials' name itself. Compared with polyvinyl chloride (PVC) or acrylonitrile butadiene styrene (ABS), polystone is durable and highly effective at maintaining a sharp paint finish.
---------------------
Handling Instructions:
- All the items are painted one by one by artisans, therefore, the exact product may have differences to the sample pictures.
- The pictures uploaded are just an image of the item.
- The metal which is exposed to the air for a long time, it may be oxidize.
- After using this product, please kindly gently wipe the sweat and dirt with a soft cloth.
- If you are allergic to the metal part, please do not touch it.
*Image only
Product Information
| | |
| --- | --- |
| Unit Price | 4,500 JPY |
| Product Size | approx. 40mm; approx. strap length: 80cm |
| Attachments | black case |
| Serial Number | None |
| Materials | Polystone; black strap (leather) and metal fitting, Aluminium Coating |
| Estimated Delivery Date | around 3-7 days after the confirmation of payment. |
| Originated & Manufactured | ART OF WAR |
| Released Date | February 11th, 2017!! |
| Copy Right | ©Kentarou Miura (studio GAGA)/ Hakusensha |
| Retail Information | Available |
| Cautions | No refund, return or repair. Thank you for your understanding. |