Enso Hanging Scroll (with attachment of wooden base)*for Japan Fine Art Series
Enso Hanging Scroll (with attachment of wooden base)*for Japan Fine Art Series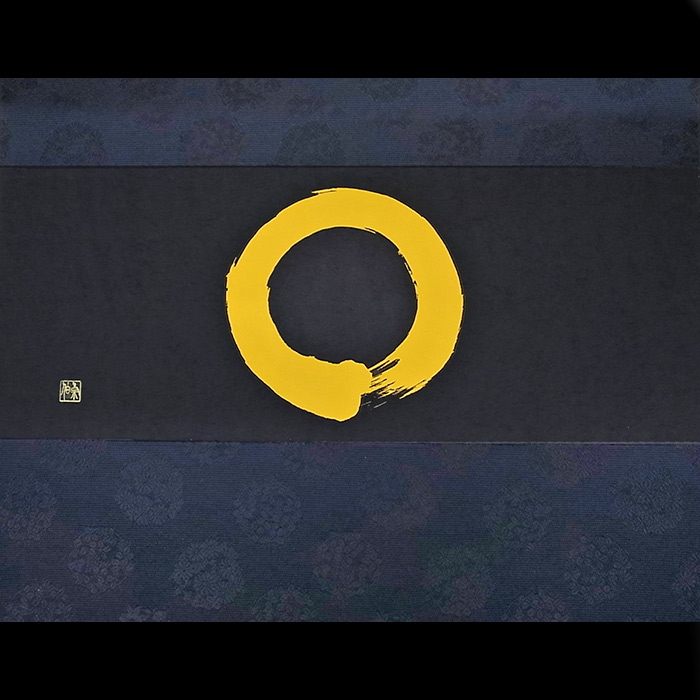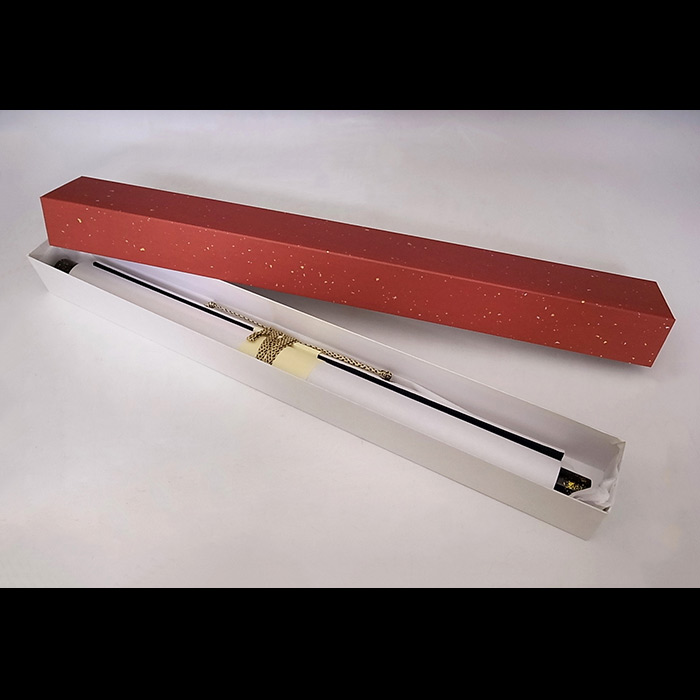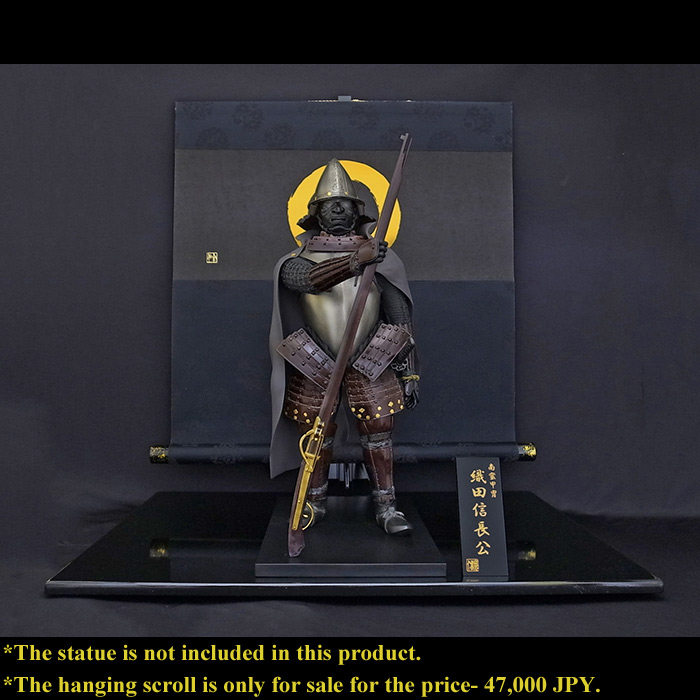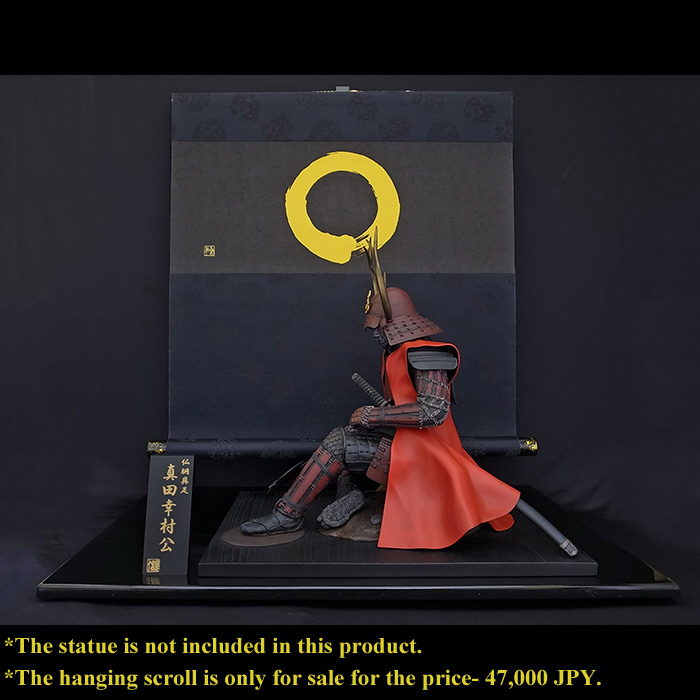 Hanging Scroll (with the black wooden base for "Japan Fine Art Series"
Please kindly understand that the statue is not included in this price. (only the hanging scroll with wooden base and pillar is included.
*Estimated Delivery Date: around 10-12 days after the confirmation of payment.
Japan Fine Art by Kensin Series- Special Hanging Scroll
In Japanese Style Room and the Western Style Room, this special warriors stand type hanging scroll stand can be displayed properly. In the center of the hanging scroll, the symbol of "Enso".
Also, there is addition of artists gold leaf stamp- which is called "inkan" in Japanese.
A high class of silk fabric is used for the black background hanging scroll.
Enso-meaning
Since the old time of Japan, there has been a deep meaning in "Enso" circle written by Zen Buddhists.
"Enso" symbolizes spiritual awakening, the universe, and also "void" which is the innermost secrets of Zen so that only true Zen Buddhists can attain that stained of mind.
We have chosen this simple circle from Zen to represent old Japanese design with deep meaning.
Product Information
Unit Price: 47,000 JPY (approx. $412.28; € 390) (which includes the hanging scroll, wooden black base & the pillar of the background.
*"Size specifications"Hanging Scroll:
The Scroll Total Size : approx. (W) 515 mm x (H) 590mm
The size of the end part of the scroll long horizontal stick: approx. 580 mm
*"Attachments"
Decorative Table: approx. (W) 600 mm x (D) 400 mm
*Adjustable pillar upto 100 cm/ 60 cm
*In the picture, the background pillar size is about 60 cm pillars.
Material: Hanging Scroll (Paper & Cloth Fabric)
: Decorative Table (MDF - Black Base) & Pillar (Wood)
*Made in Japan
*Image only
| | |
| --- | --- |
| Unit Price | 47,000 JPY |
| Attachments | wooden base, pillar (adjustable upto 60 cm - 90 cm) |
| Estimated Delivery Date | around 20 days after the confirmation of payment |
| Released Date | March 7th, 2017. |
| Copy Right | ©KENSIN Co. Ltd |
| Cautions | We do not accept cancel, refund or return of the purchased item. Please kindly send us an e-mail if there is any confusion. |