Classic Historical Statue-Ii Naomasa*Riding on a Horse*
Classic Historical Statue-Ii Naomasa*Riding on a Horse*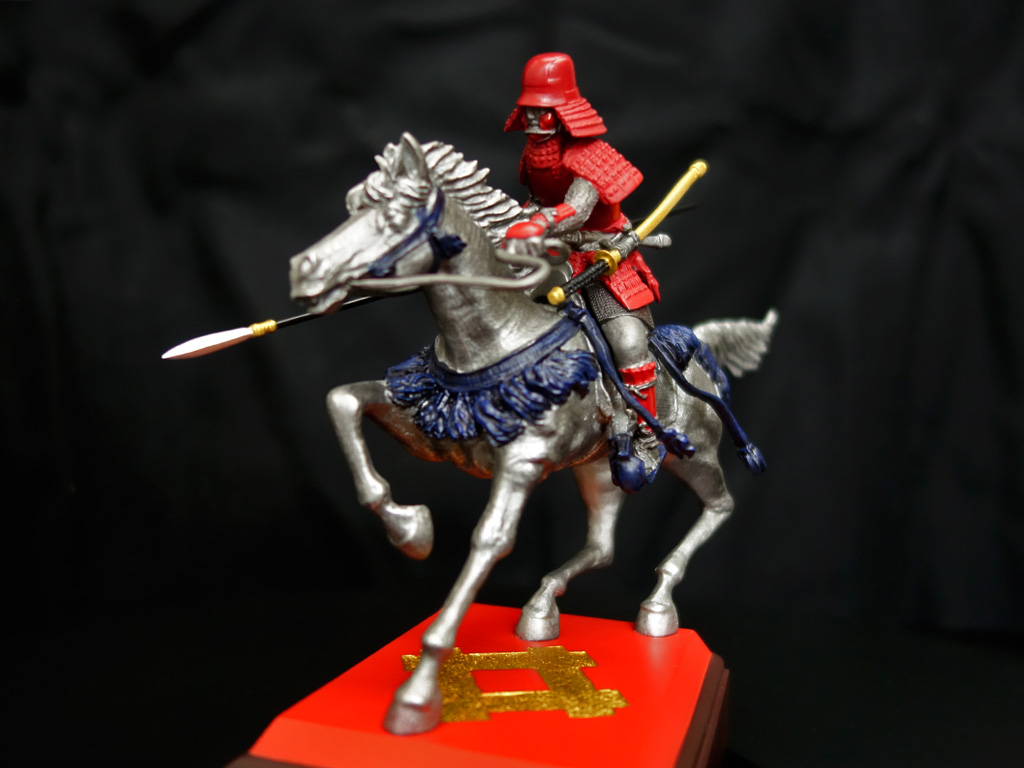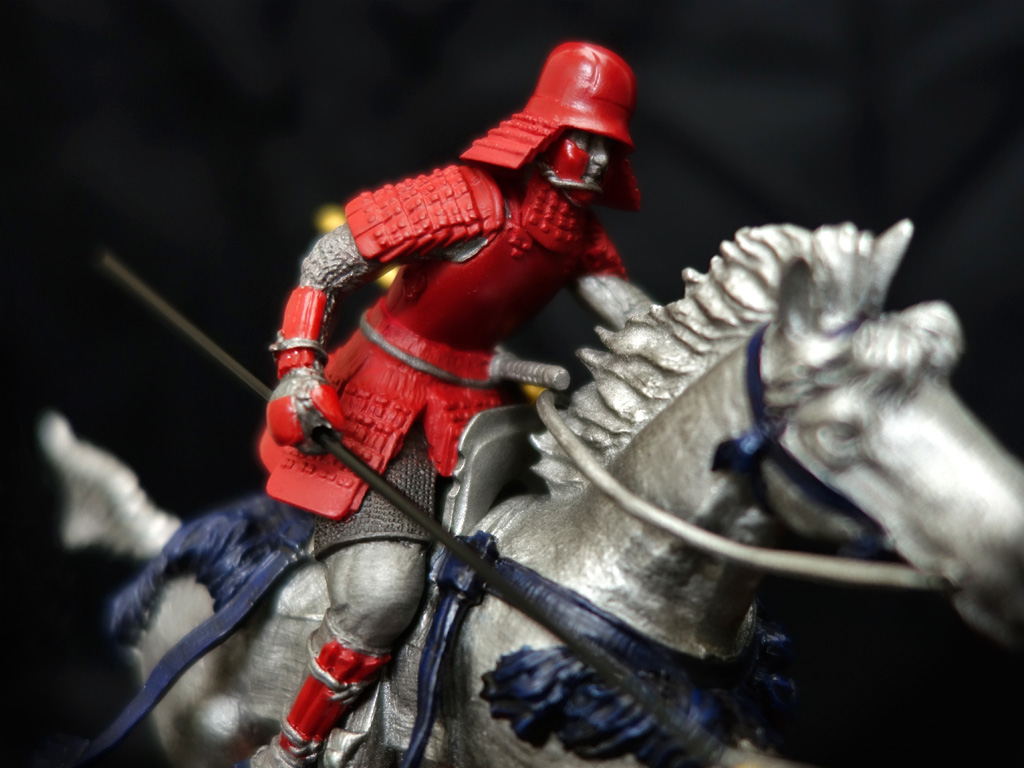 Product Description
Naomasa distinguished himself from other generals with his courage and also political ability, earning him the prestigious role as one of the Four Guardians serving and protecting the legendary Tokugawa Ieyasu,Shogun and one of the major unifiers of Japan.
When Ii Naomasa was born in a family, at the same time, his family were in a very trouble where he used to live with the family.
And, also the name of the Naomasa was highly regarded by Tokugawa Ieyasu, so it is no surprise that his sons Naotsugu and Naotaka succeeded him in his service and title.
His family, like the Tokugawa, had originally been retainers of the Imagawa clan, but following the death of the clan's leader. Naomasa's finest hour was to come at the Battle of Sekigahara, where his unit outpaced those of other generals such as Fukushima Masanori, drawing the "first blood" of that battle.
Ii Naomasa's had a premature death in 1602 (at the age of 42) and has been widely blamed on the wound he received at Sekigahara.
Shuurushi Coated Body Armor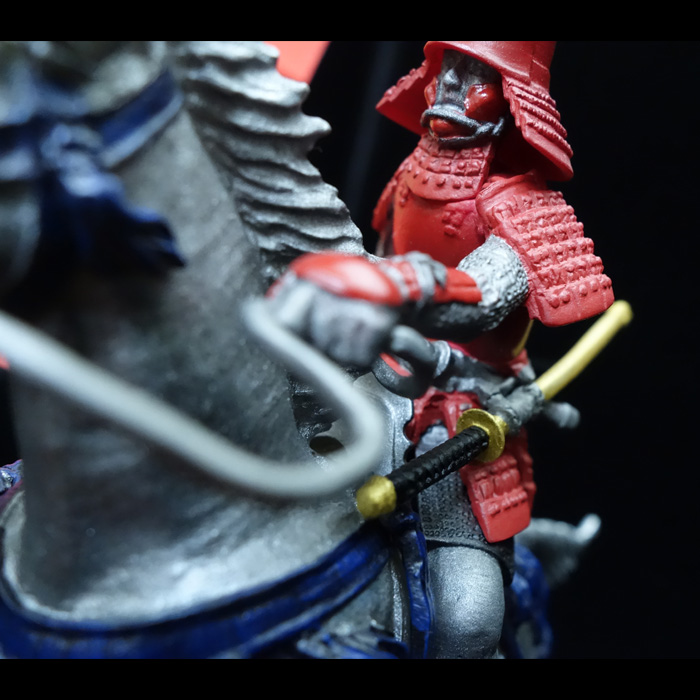 This product is produced in a red color armor as Noamasa was known the red color in the history. Ii Naomasa also became known for the distinctive armor he adorned his troops in, and that he wore himself.
Painted almost entirely in blood-red, Naomasa took his inspiration for this from the legendary Takeda Clan, aiming to make his warriors look fierce and intimidating.
This tactic worked, and his troops became known as "The Red Devils", with their Naomasa himself being called Akaoni, or "Red Ogre". Please enjoy the vigorous equestrian of the product.
Material - Polystone
Polystone is a compound made up largely of polyurethane resin mixed with powdered stone additives that give it added weight and the porcelain or "stone-like" feel that results in the materials' name itself.
Compared with polyvinyl chloride (PVC) or acrylonitrile butadiene styrene (ABS), polystone is durable and highly effective at maintaining a sharp paint finish.
Product Information
Product Name: Classic Historical Statue-Ii Naomasa*Riding on a Horse Size: (W) 160× (D) 90× (H) 150 mm Net Weight: 550 gm Material: Polystone Attachment: exclusive package case.
Originated & Manufactured by: KENSIN Co., LTD/Made in Japan
*Image Only
【Products are able to see in Tokyo / Nihonbashi Office】
   Reservation is required before visiting Kensin Co., LTD.    Please kindly contact us @ assist@art-of-war.jp by an E-mail or you are able to call us    at phone number: +81-03-5299-5617 for an appointment.    Opening & Closing Time: 10:00 a.m. ~ 18:00 p.m. (Tuesday – Saturday)    ※We are closed for Sunday and Monday.    ※Reservation required for a visit (at least 2 days before)    Access Information:
   1. 3 minutes from Kanda station of JR Yamanote Line (South Exit)    2. 5 minutes from Mitsukoshimae Station of Tokyo Metro Ginza Line    3. Shin- Nihonbashi Station of Soubu Line                            
| | |
| --- | --- |
| Unit Price | 19,500 JPY |
| Product Size | (W) 160× (D) 90× (H) 150 mm |
| Attachments | exclusive package case |
| Estimated Delivery Date | around December, 2017 |
| Originated & Manufactured | KENSIN Co, Ltd/ Made in Japan |
| Copy Right | @Kensin Co., LTD |
| Cautions | No cancellation, no refund, no return or repair service. |