Please read all the details below before you send inquiries for this item.
We strongly require every customer to confirm the Shopping Guide before order/pre-order from this site.
No. 478 Guts: The Hundred Man Killer (Blue Mantle Bloodshed Version*Limited Manufacture to 5 pcs only!!!)
No. 478 Guts: The Hundred Man Killer (Blue Mantle Bloodshed Version*Limited Manufacture to 5 pcs only!!!)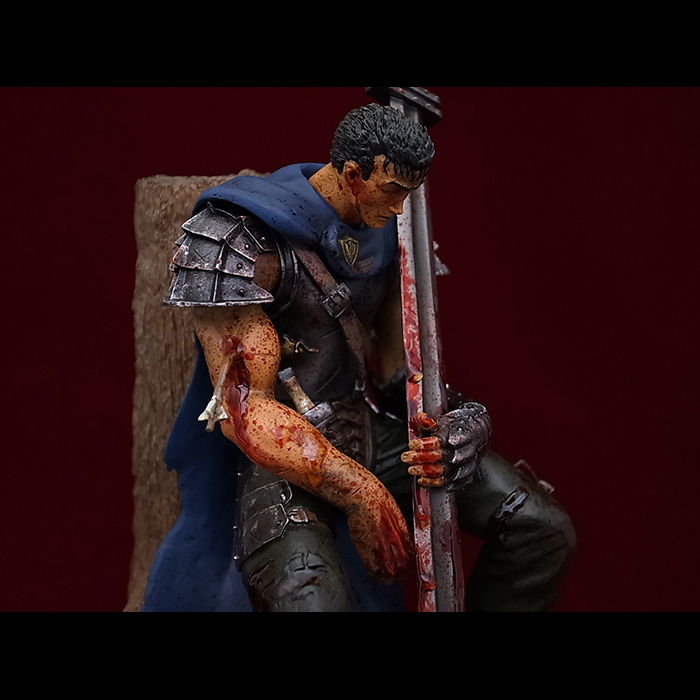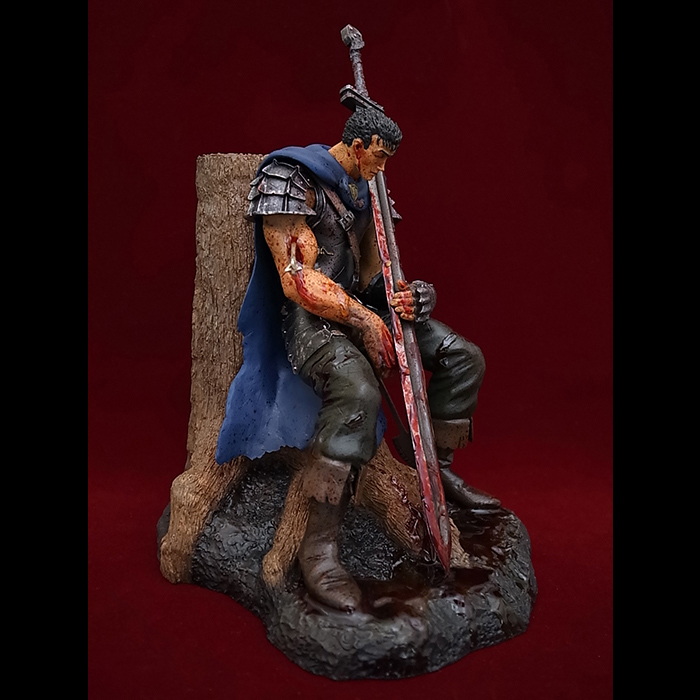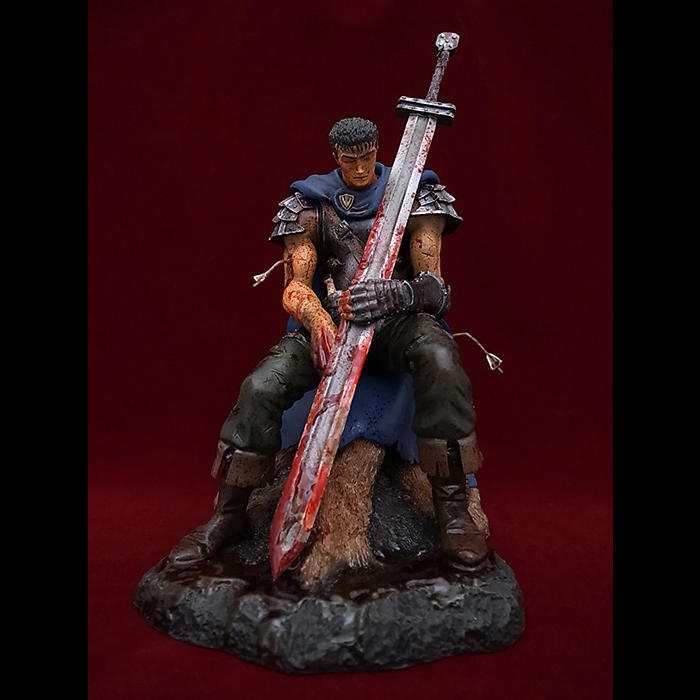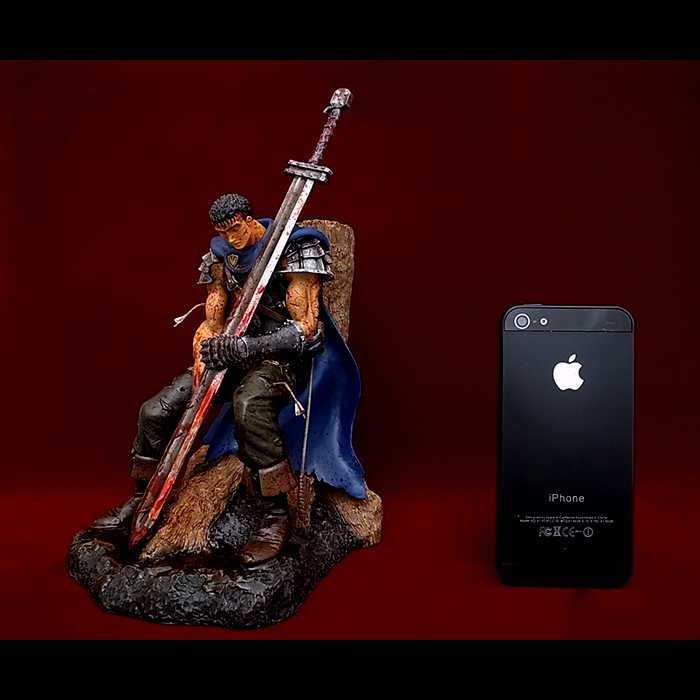 Limited Manufacture to 5 pcs only!
Estimated Delivery Date:
around 7-10 days after the confirmation of payment
================================================
Product Information
ART OF WAR would like to represent a very memorial scene when Guts of The Hawks annihilated Ardon and his Blue Whale Knight Corps, and became a legend as "The Hundred Man Killer".
"Guts: The Hundred Man Killer"
-Originated from the Berserk comics Vol. 7 Chapter "Survive"-
-ART OF WAR has brushed up painting of the product and would like to offer the same product of 2008 in a special price of 30,000 JPY as before.
Being exhausted and bloodstained, Guts is silently leaning on his sword with closed eyes. The statue was finished with mat feeling of the material, and it represents the atmosphere of original scene with delicate coloring in details.
================================================
Painting
Color of Gut's mantle be painted in blue color. He has long and huge sword which is symbol of the years at The Hawks. Also, the item represents heavy feeling of metal armors, cracked sword being damaged by battlefield, and a clot of blood in the cut as well.
This time, ART OF WAR would like to present the real leather painting feeling and have changed the color of the armor beringing the armor feeling.
================================================
*The addition of bloodshed is added to the sword and base part.
*Please kindly understand that al the products are painted one by one by hand, therefore, the final design may not be as same as customer's imagine.
================================================
Other Notifications
1. You may be required to pay customs fees when receiving foreign shipments.
ART OF WAR unfortunately has no control over any fees/taxes levied by your country's government. Please kindly be aware about the tax/customs you may have to pay when you receive this item.
2. We do not accept cancel/refund requests (or request transferred by PayPal) after payments. The paid amount will not be refunded under any circumstances.
3. Every piece of our item is hand painted. The exact product may have differences to the sample pictures.
4. Please confirm all the informations and consider carefully before your pre-order.
If you have any concerns or questions, please contact us from "Inquiries".
================================================
Shipping & handling cost(calculated separately from the unit price) via EMS
Area 1 (Asia)- 5,800 JPY
Area 2 (USA, Canada, & Australia)- 7,600 JPY
Area 3 (EU Countries)- 8,400 JPY
Area 4 (South America)- 12,800 JPY
*Image only
>*The package of the product will be a simple styrene type of package.
Product Information
| | |
| --- | --- |
| Unit Price | 30,000 JPY |
| Product Size | Size:1/10 Scale, 23 cm (H) x 13 cm (W) x 15 cm (D) (base included) |
| Attachments | serial number nameplate (No.1 〜 5) |
| Maximum Manufacture | Limited Manufacture to 5 pcs only!! |
| Serial Number | No. 1- 5 |
| Materials | Polystone and some parts has special polystone to enhance elasticity. |
| Estimated Delivery Date | around 7-10 days after the confirmation of payment |
| Shipping Method | EMS |
| Originated & Manufactured | ART OF WAR |
| Released Date | May 31st, 2018!! |
| Copy Right | © Kentarou Miura (studio GAGA)/ Hakusensha |
| Cautions | Please consider carefully before purchasing. We do not accept any cancel/refund request transfered by PayPal under any circumstances. Please contact us by directly e-mail. Image may differ from actual product appearance, the picture showing is the sample image. |