Please read all the details below before you send inquiries for this item.
We strongly require every customer to confirm the Shopping Guide before order/pre-order from this site.
No. 306 X'mas 2012 Commemorative Guts & Casca /1:10 Scale- Red Version *Sold out*
No. 306 X'mas 2012 Commemorative Guts & Casca /1:10 Scale- Red Version *Sold out*
1 pcs available from our warehouse.
Please confirm all the informations before order:
*The item was made in 2012.
*5000 JPY repaint fee is included in the product unit price.
*Please confirm the exact product pictures below before purchase.
*There is no serial numebr on the item, we will make new nameplate as "2014 Repaint Edition".
*Estimated delivery date will be in December, 2014.
Product Pictures: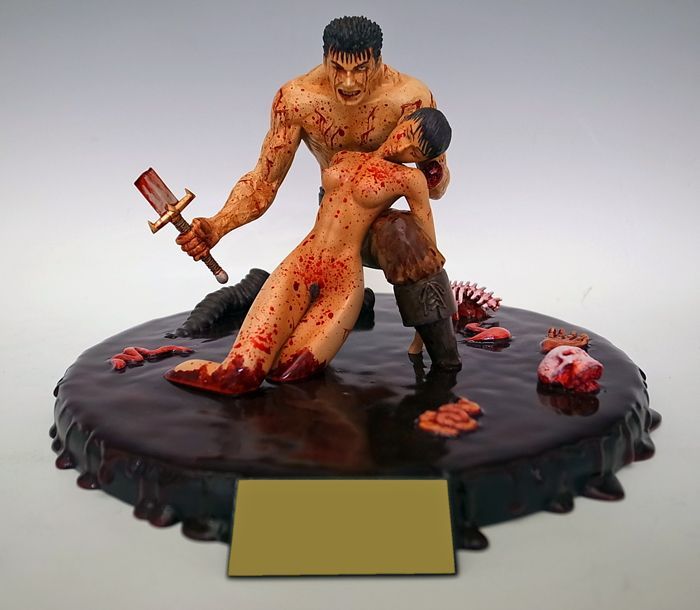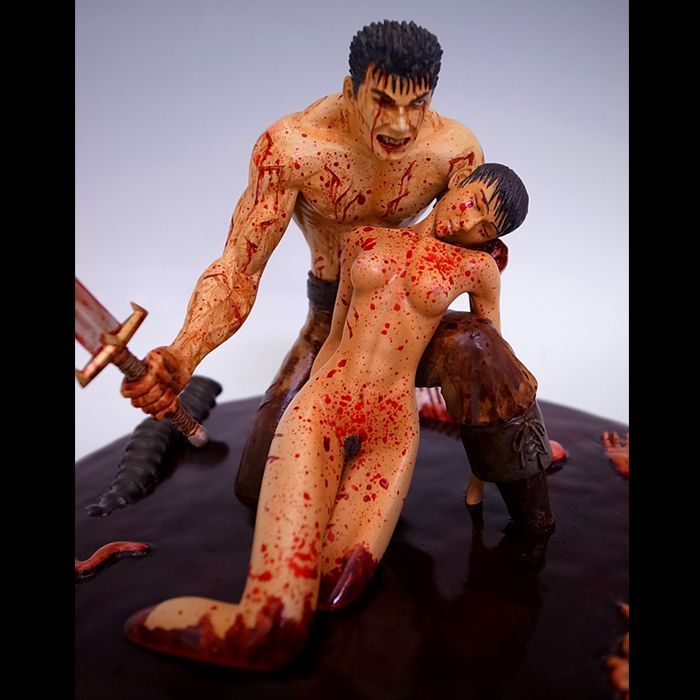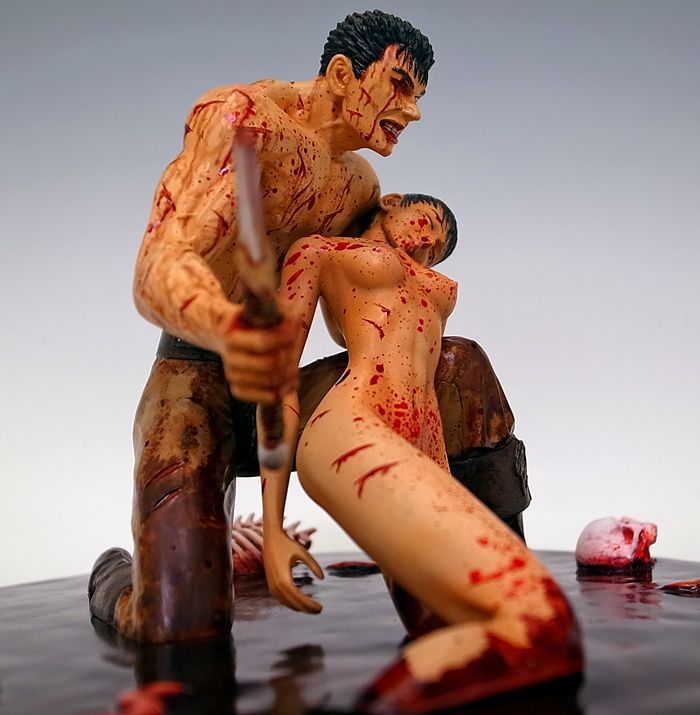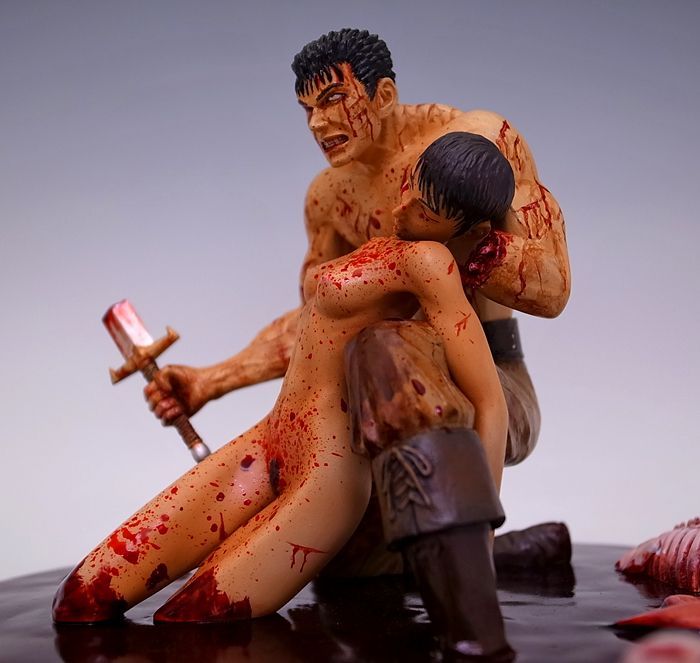 ---------------------------------------------------------
The "Guts & Casca 1:10 Scale" has been one of our most popular figurines. Its design is based on the cover art of Berserk Volume 13 and the figurine became very popular with our fans when we launched it. We have also received a fair amount of inquiries and requests. Therefore Art of War is pleased to introduce its exclusive 30 piece limited version "Guts & Casca 1:10 Scale Red Version" for the Christmas 2012 season.
A New Interpretation of the Eclipse Scene
In this red version, the blood coloring will be expressed more realistically. By removing the dull hues from the dark color tones, the recolored version will be cleaner and crisper. The result is a more beautiful interpretation whilst maintaining the cruel atmosphere of the original "Eclipse" event.
Our skillful artisans devoted a lot of time to carefully hand painted the blood running down on Guts' and Casca's bodies. Every feature is well represented. Such as a black shadow added around Guts' eyes will emphasize the depth of Guts' emotions; Casca's lip is pale as if she was knocked down unconsciously; The coloring of the sword on Guts' hand, the bleeding from damaged wound and even the brand on both Guts and Casca were painted in details. We believe you will enjoy the authenticity and outstanding design of this product.
Base
The base of the new version will be painted as if it were all flooded with blood. The blood that flows out of the base will be vivid and the overall blood coloring will vary in shades for more realism. Moreover, the scattered body parts such as bone and organs from fallen comrades will be painted in white to contrast with the red blood coloring of the base. The freshness of the white bones from the sacrificed comrades will emphasize the cruelty that took place in the "Eclipse" scene.
* Please Note*
This version do not have an attachment, such as Borkoff.
"Guts & Casca 1:10 Scale -Red Version"
Unit Price: 45,000 Yen (tax excluded) (approx. US$511 / ?391)
Limited to 30 pieces.
Size: 12.5cm (H) x 20 cm (D) x 20cm (W)
Attachment: Serial number nameplate (NO.1~30)
Material: Polystone
Originated & manufactured by ART OF WAR
Estimate Release date: February 2013
* Special Offer for people who have ordered "Guts & Casca 1:10 Scale"*
If you have ordered the "Guts & Casca 1:10 Scale" with the special attachment "Borkoff", you will have 1,000 Yen off for the "Guts & Casca 1:10 Scale -Red Version".
*Payment Options*
For your convenience, we accept Credit Cards, Wire Transfers and PayPal.
* Please note*
We do not accept cancellations in any case once the payment has been made, so please consider carefully before purchasing this item.
For more details, feel free to contact us at assist@art-of-war.co.jp
Shipping and Handling Costs (via EMS only and in Japanese Yen):
Area 1 (Asia)- 5,500 Yen
Area 2 (USA, Canada, & Australia)- 7,100 Yen
Area 3 (EU Countries)- 8,000 Yen
Area 4 (South America)- 12,500 Yen
*Image only.
© Kentarou Miura (studio GAGA)/ Hakusensha