Please read all the details below before you send inquiries for this item.
We strongly require every customer to confirm the Shopping Guide before order/pre-order from this site.
No.309 Skull Knight *Silver Pendant*attachment of brand stigma BSS-P-05
[
309
]
No.309 Skull Knight *Silver Pendant*attachment of brand stigma BSS-P-05
[
309
]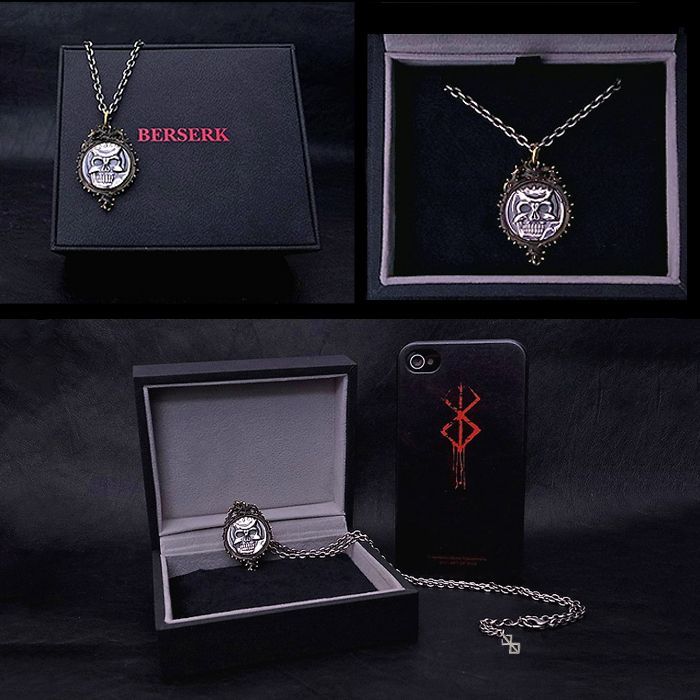 Renewal version of pendant(with attachment of brand stigma)
*Estimate deliver date: 30-45 days after the payment.
____________________________________________________________________________
Skull Knight *Silver Pendant is the Second release of ART OF WAR Pendant Series. It re-created Skull Knight into coin type pendant which is easy to wear.
This pendant is handcrafted by skilled artisans in Japan. The design of the coin style is much more complicated than other silver pendants. In order to provide high-quality items, artisans devote a lot of time to carefully handcraft and polish every pendant. You will be surprised at the high level of detail is featured in this product. In order to make the pendant an antique feeling, our craftsmen made the brass dark and took long time to polish it.
The combination of 925 Silver and brass made the pendant with depth and flavor. It is a worth decoration and collection, and it will not stale for a long period. Moreover, we chose to use a silver-plated brass chain to emphasize the outstanding design, and the length is adjustable. This is a great opportunity to add one more fantastic item to your Berserk collection.
*Please do not worry about the rose spikes, we have carefully made them unhurt and easy to wear.
____________________________________________________________________________
*Please note:
- Silver is soft metal. Please avoid applying strong pressure on it.
- This product is a decorative item, and the edge of the ring is sharp. Please avoid wearing it while doing outdoor activities.
- This ring is a made to order item. We do not accept cancellations in any case once the payment has been made, so please consider carefully before purchasing this item.
- Since every item is handmade, there might be subtle differences in the colors. By polishing the ring, you can enjoy delicate effects of silver.
Thank you so much for your kind understanding.
____________________________________________________________________________
Attachment: Fine Black Ring Case, engraved Rose emblem
Unit Price: 22,000 Japanese Yen (tax excluded)
Material: 925 Silver, Brass
Size: 34mm (H) x 24mm (W) x 4mm(D)
Chain: about 45 cm
Length of adjuster: 5 cm *attachment of brand stigma
Weight: around 22.5g
Estimated release time: 30-45 days after receiving your payment
Made in Japan
EMS Shipping and Handling Costs (Japanese Yen)
Area 1 (Asia)- 1,600 Yen
Area 2 (USA, Canada, & Australia)- 2,000 Yen
Area 3 (EU Countries)- 2,300 Yen
Area 4 (South America)- 2,600 Yen
*Image only.
Image shown may differ from actual product appearance.
©Kentarou Miura (studio GAGA)/ Hakusensha