Please read all the details below before you send inquiries for this item.
We strongly require every customer to confirm the Shopping Guide before order/pre-order from this site.
No.377 Beherit: Egg of the King 2015 Ver. *Red Strap Edition *Sold out
No.377 Beherit: Egg of the King 2015 Ver. *Red Strap Edition *Sold out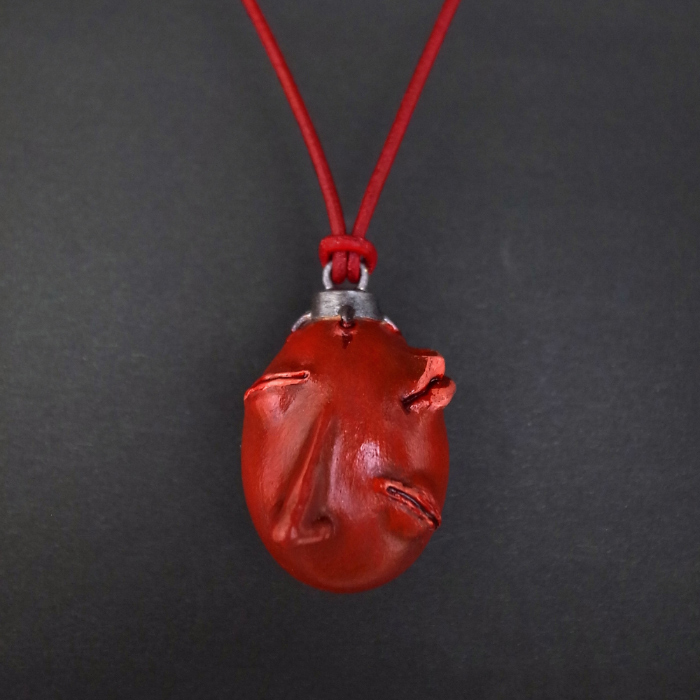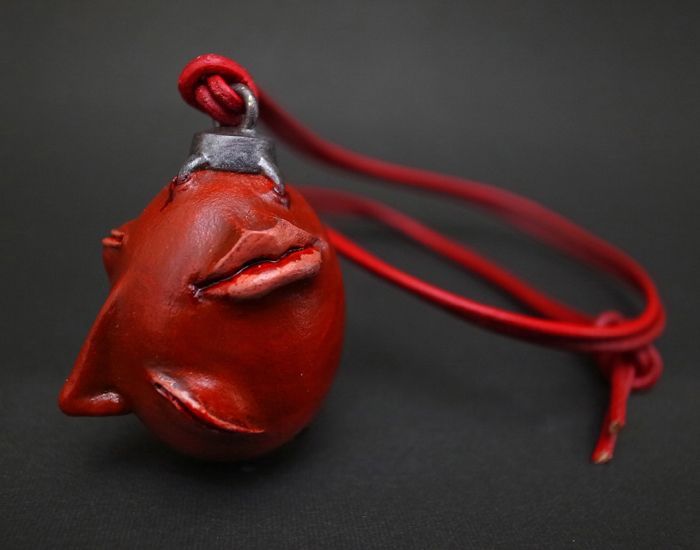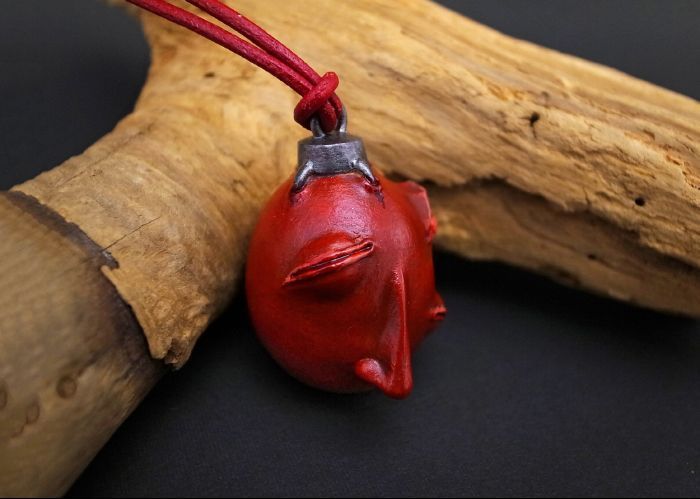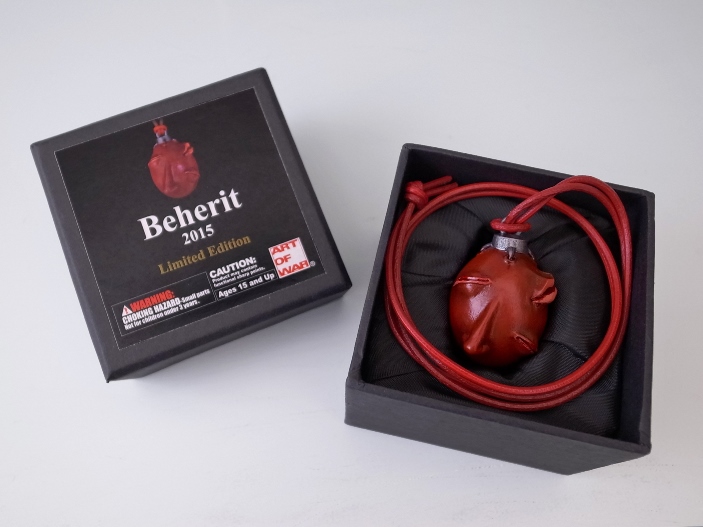 Pre-order Item
Limited to 100 pcs in total.
Estimated Delivery Date: 7 days after payment.
Japan made leather strap!
Caution
Many customers misunderstand, but this item is Not a Real Pendant and it is not suitable for Wearing. It is a Figure made by Polystone. It is fragile and if you wear it, the hand-painted color will fade.
Conversion Price Reduced for the big depreciation of JPY recently.
Beherit 2013: approx. $38
Beherit 2015: approx. $35
Product Description
*Model
The model of Beherit is same to the 2013 version. We took reference from Berserk Volume 5, and faithfully reproduced the true Egg of the King on Griffith's neck.
Eyes, nose and the thick lips are placed at the same place to the original Beherit in Berserk comic. The metal fittings scratching into the top of the egg, give this statue a vivid modeling.
*Color
The color for this version is pure red, like a drop of the flesh blood.
With this color, the Egg of the King totally became the Egg of the King which belongs to Griffith!
*Special Color Design for 2015 version
Blood stain painted on the mouth and closed eyes, and flowing out from the clasp, to express the flesh feeling of Beherit-- it is a mysterious living being.
*Cord
Red leather Strap and silver color metal clasp.
*Material: Polystone
Polystone is a compound made up largely of polyurethane resin mixed with powdered stone additives that give it added weight and the porcelain or "stone-like" feel that results in the materials' name it. Compared with polyvinyl chloride (PVC) or acrylonitrile butadiene styrene (ABS), polystone is durable and highly effective at maintaining a sharp paint finish.
Estimate Shipping and Handling Costs (via EMS only and in Japanese Yen):
Area 1 (Asia)- Y 1,400
Area 2 (USA, Canada, & Australia)- Y 1,700
Area 3 (EU Countries)- Y 2,000
Area 4 (South America)- Y 2,200
*Image only
Product Information
| | |
| --- | --- |
| Unit Price | 4,000 JPY |
| Product Size | Beherit: approx. 40mm Cord: approx. 80cm |
| Materials | Polystone, leather, metal |
| Estimated Delivery Date | January, 2015 |
| Originated & Manufactured | ART OF WAR |
| Released Date | November, 2014 |
| Copy Right | ©Kentarou Miura(Studio GAGA)/ Hakusensha |
| Retail Information | Not available for retail |