SAMURAI ANIMALS - Silver Bracelet & T-Shirt - Set Version
SAMURAI ANIMALS - Silver Bracelet & T-Shirt - Set Version
SAMURAI ANIMALS New Original Products Released!!
Pre-order item.
Estimated delivery date: 15-20 business days after the payment.
This time, we cooperated with Presant Company, which designed and produced most of our Berserk silver accessories, to create this silver bracelet series for ART OF WAR's original brand SAMURAI ANIMALS.
The bead of the bracelet is made by 925 silver, and carved with the Logo of SAMURAI ANIMALS, and the Chinese Character corresponds to the 12 animals of Zodiac.
The bracelet is by two kinds of beautiful stones: Tiger' Eye and Onyx.
As a special offer, we also designed original T-shirts for every character.
If you have any interests in oriental culture of 12 animals of Zodiac, do not miss ART OF WAR's unique original goods!
Please enjoy the beautiful designs and find the one belongs to you.
*You should choose:
1. The Chinese Character/Animal for your "Bracelet and T-shirt Set"
2. Material of the Bracelet (Onyx Stone or Tiger's Eye Stone)
3. Color of the T-shirt (Gray Color or Ash Color)
3. Size of the Bracelet & T-shirt (M, L, XL)
when you order the set item.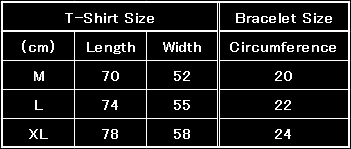 Deigns of T-shirts (Gray Color Sample)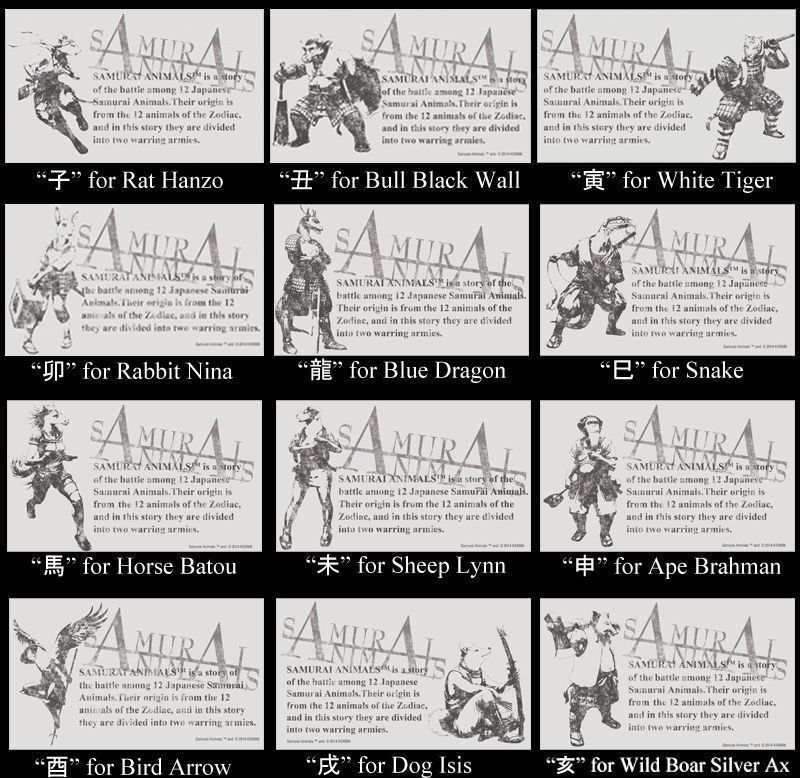 Onyx Stone Bracelet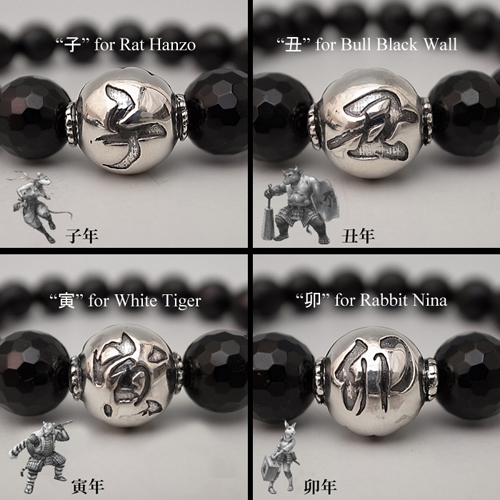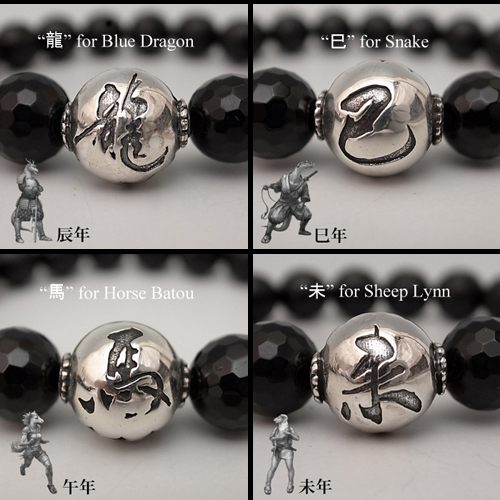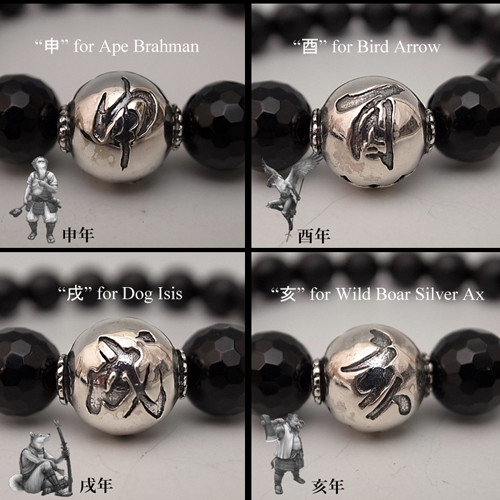 Tiger's Eye Stone Bracelet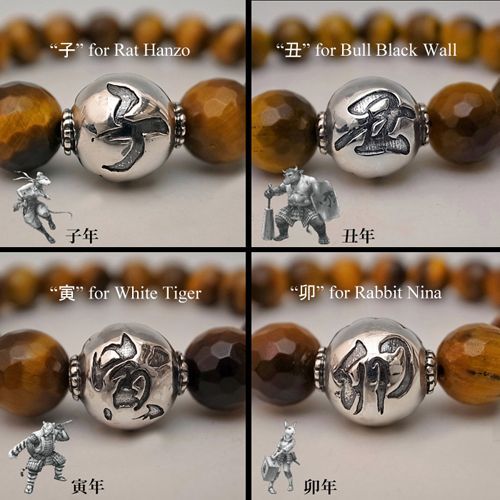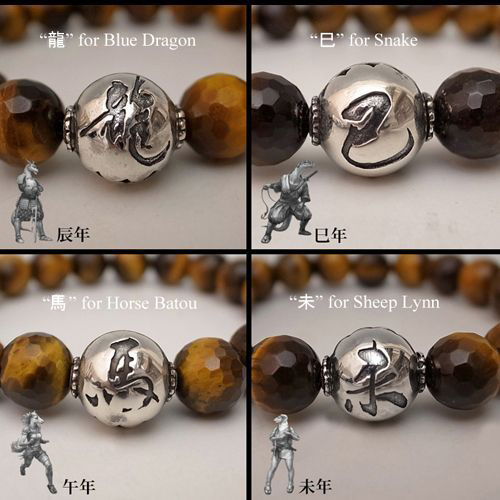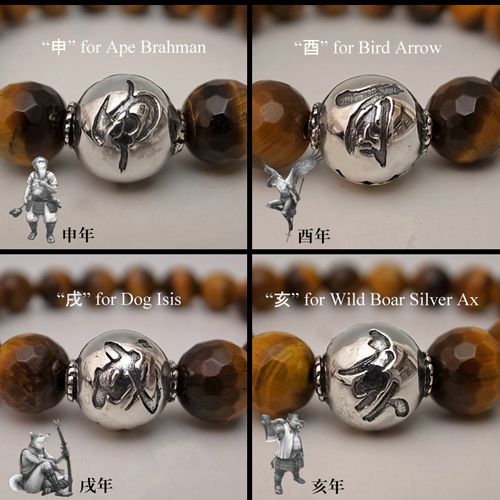 List of the Characters and Zodia Animals for your Year of Birth
*2015 is the year of Sheep.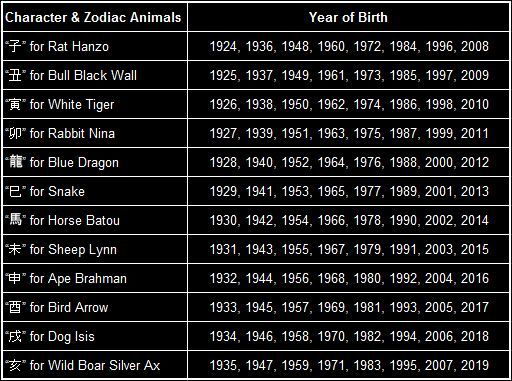 Bracelet is made in Japan.
T-shirt is printed in Japan.
If you have any concerns or questions, please feel free to contact us before ordering.
| | |
| --- | --- |
| Unit Price | 8,000 JPY |
| Attachments | Pouch |
| Materials | silver 925, tiger's eye stone, onyx stone |
| Estimated Delivery Date | 5-7 business days |
| Originated & Manufactured | ART OF WAR |
| Released Date | November 2014 |
| Copy Right | KENSIN Co., LTD |
| Retail Information | Available for Retail |