Please read all the details below before you send inquiries for this item.
We strongly require every customer to confirm the Shopping Guide before order/pre-order from this site.
No.397 Berserk -Skull Knight & Beherit- *Red Eye Edition *Sold Out
No.397 Berserk -Skull Knight & Beherit- *Red Eye Edition *Sold Out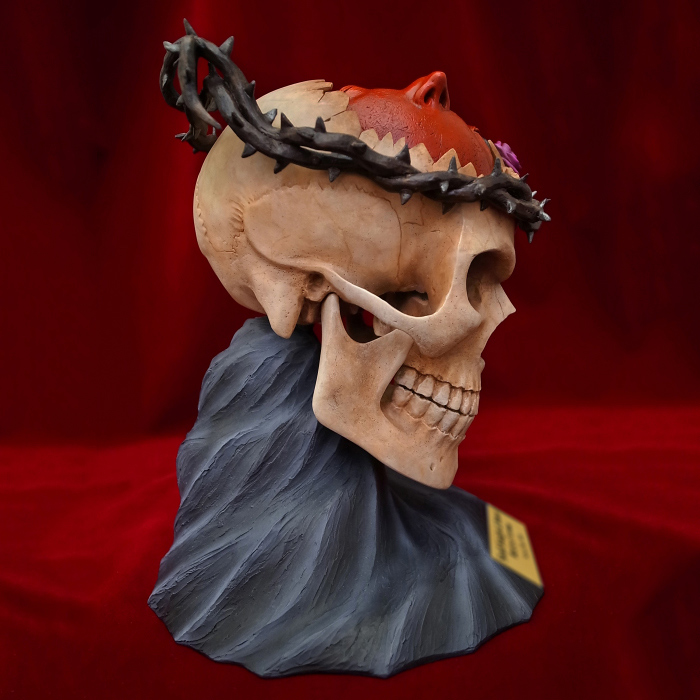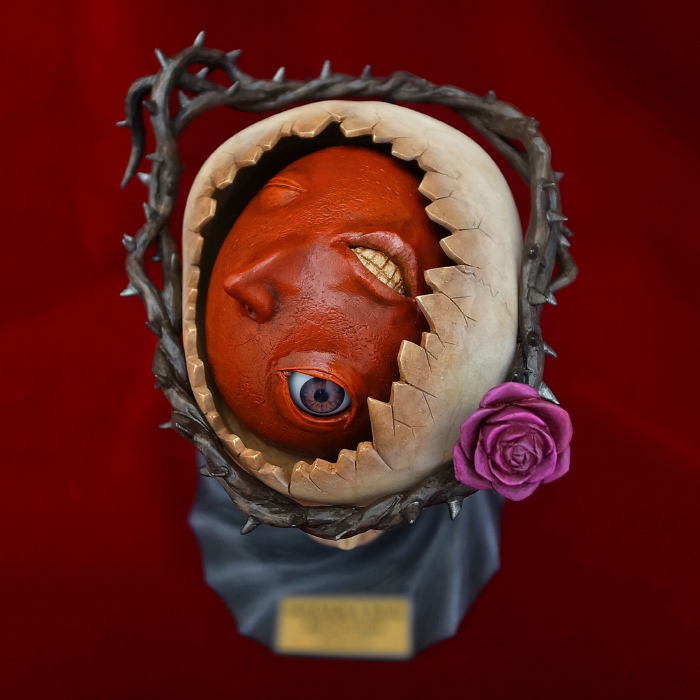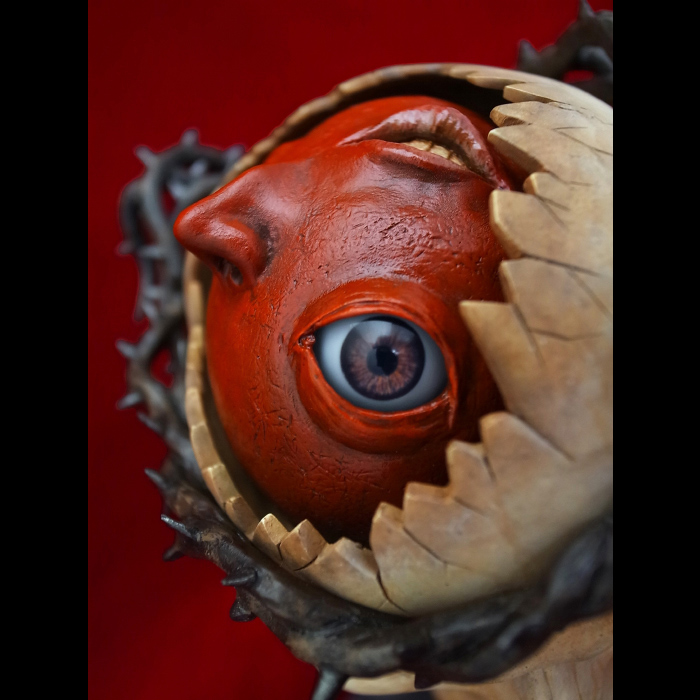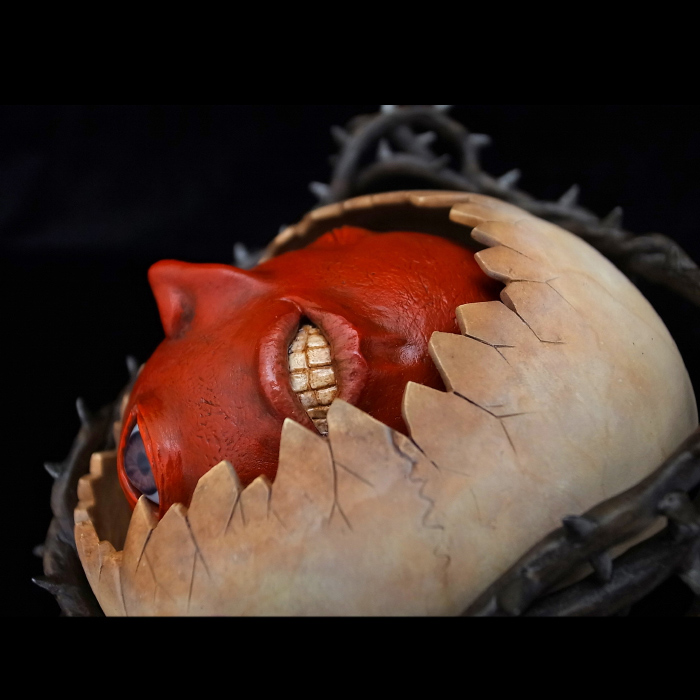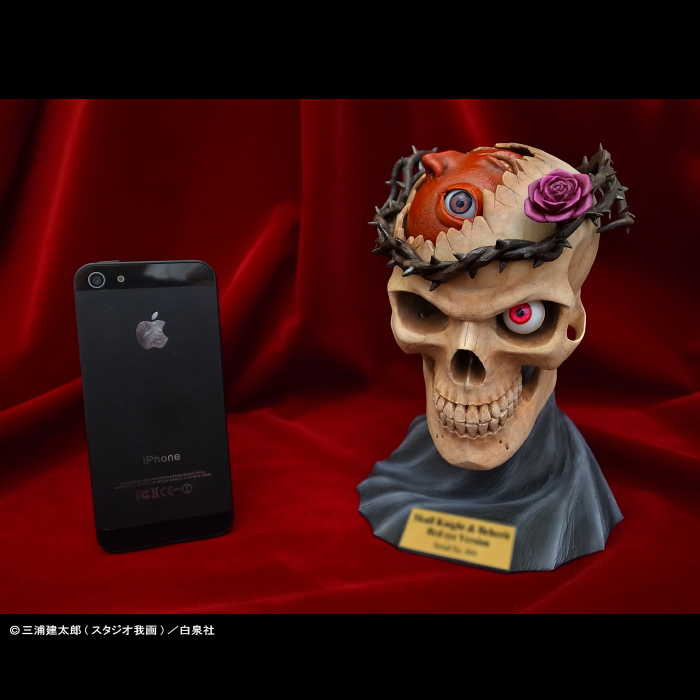 Last 1 pcs- Red Eye Beherit Edition
1. Limited Manufacture to 10 pieces (5 pcs for overseas customers)
2. Pre-order item. Estimated Delivery Date: 3-5 business days after the payment
Product Description
We planned to recreate this art statue for a long time and finally it comes before the end for this summer.
The design is from one of the most famous monochrome illustrations: the symbolic Skull Knight head with Beherit and Rose crown.
In Berserk comic volume 9, Skull Knight appeared in the dark forest for the first time, to give Guts a prophecy of the Eclipse.
We molded the skull head based on a real one, not a copy from the picture because AOW always pursue the "reality" for every product.
The crack lines on the skull are painted by brush carefully and very similar to a real skeleton.
The thorn is painted at dry wood + silver metal color; the rose is also molded as a real one and painted in antique purple color.
Colors used to enhance the mysterious feelings of Skull Knight, and to express his longevity and nobility.
It is the first time we use Doll Eye.
We believe it will make the Beherit vividly like a real creature, and you will feel the power when Skull Knight looks at you.
Product Information
| | |
| --- | --- |
| Unit Price | 45,000 JPY |
| Product Size | (H)19cm x (W)12.5cm x (D)13.2cm |
| Materials | Polystone; Doll Eye |
| Estimated Delivery Date | 3-5 business days after the payment |
| Originated & Manufactured | ART OF WAR |
| Copy Right | ©Kentarou Miura (studio GAGA)/ Hakusensha |
| Retail Information | Not Available for Retailers |