Japan Fine Art by Kensin- SANADA YUKIMURA 1/4 scale*Last 1 pcs!
Japan Fine Art by Kensin- SANADA YUKIMURA 1/4 scale*Last 1 pcs!
Notice
Only 1 pc available.
This item also showcases in our Japanese shop so if someone pays before you we could cancel your order.
Because of the price increase of raw materials, we have to increase the selling price of goods, please understand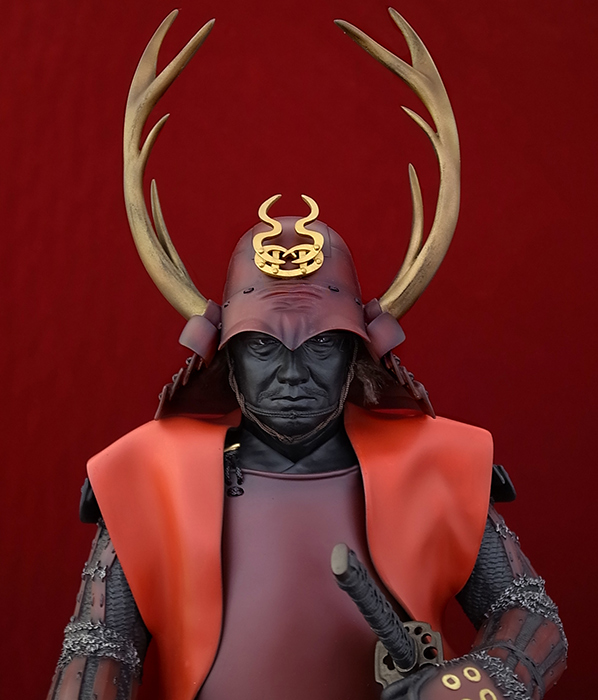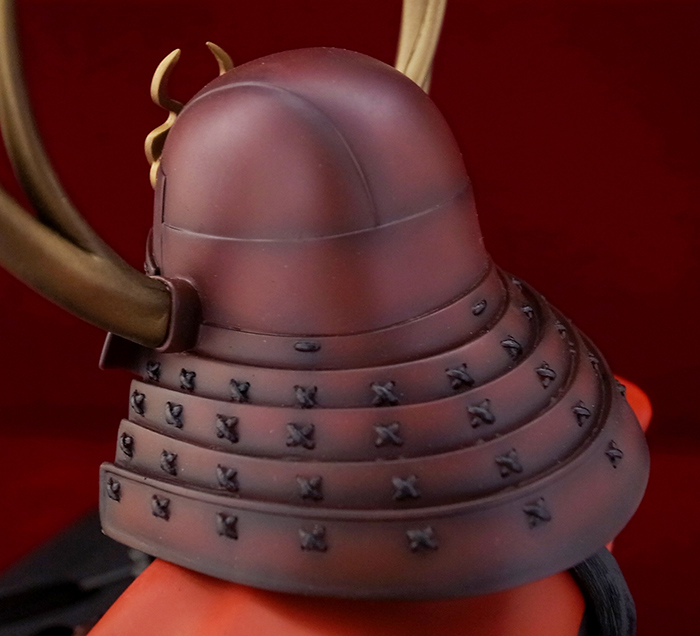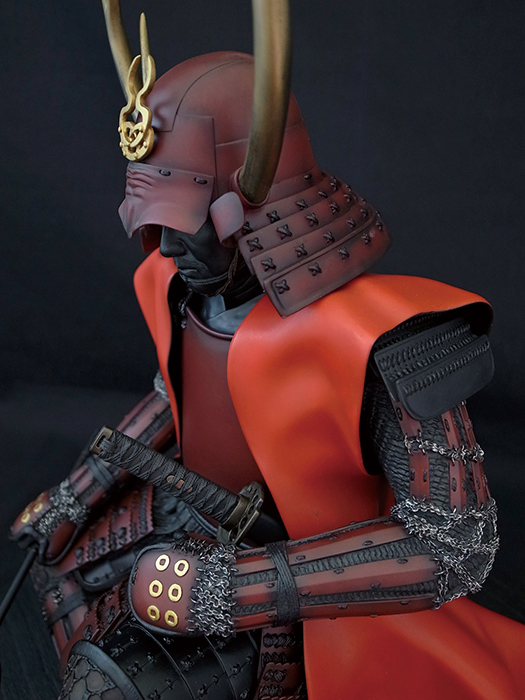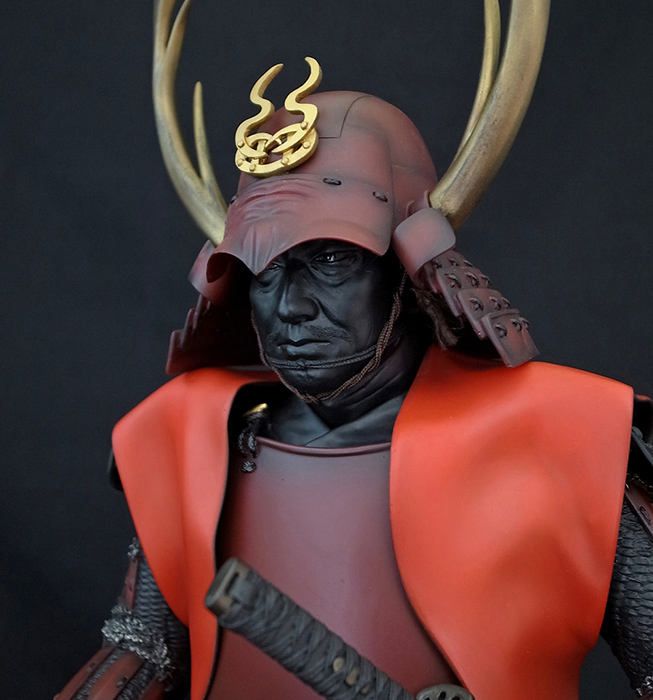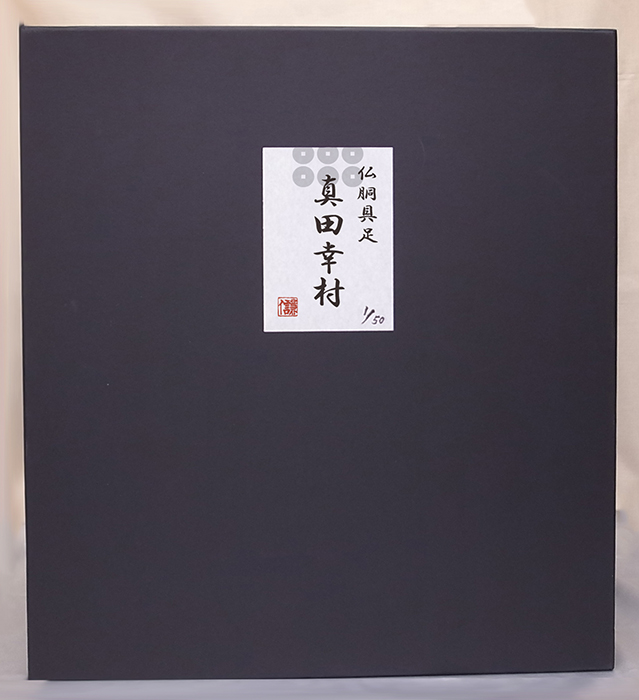 Japanese Fine Art by Kensin- Yukimura Sanada 1/4 scale

Limited Manufacture to 50 pcs worldwide! Last 1 pcs remaining!

We commissioned Mr. Hiromichi Miura, an advisor to The Association for the Research and Preservation of Japanese Helmets and Armor, to research the details of armor used by Yukimura Sanada, a Japanese samurai warrior of the Sengoku period.
This resulted in our being able to manufacture a historically accurate and faithful polystone reproduction of Sanada. Sanada is shown, not in a typical warrior's fighting pose, but as sitting calmly and resting after the fatigue of battle.
Historical fact shows Sanada was suffering from exhaustion at the end of his life. Sitting and holding on to the cross-shaped spear to the very end, Sanada's striking pose represents the spirit of this famous warrior about to die in the way of the samurai.
After conducting extensive research on the Sengoku period, Art of War® is proud to present this statue of Yukimura Sanada.
This original pose is our interpretation of how he expressed his last moments of life. Yukimura Sanada was reputed to be the strongest warrior in the Sengoku period. He defeated Tokugawa's large contingent in Osaka Castle and greatly enhanced his own reputation among the warriors of the day.
In the Summer Siege of Osaka Castle, Sanada set up his army at Chasu-yama and attacked Tokugawa's army bravely without any fear of death.
However, after several fierce battles, he was wounded and exhausted, and was finally killed by Echizen troops in Yasui-Jinjya near Chasu-yama. According to literature, the image of Sanada is of a very delicate and quiet person, and he was known as being the wisest in the Sanada family.
Instead of the brave warrior, we have depicted him as a tired general who is facing his last moment quietly.
【Products are able to see in Tokyo / Nihonbashi Office】
   Reservation is required before visiting Kensin Co., LTD.    Please kindly contact us @ assist@art-of-war.jp by an E-mail or you are able to call us    at phone number: +81-03-5299-5617 for an appointment.
   Opening & Closing Time: 10:00 a.m. ~ 18:00 p.m. (Tuesday – Saturday)    ※We are closed for Sunday and Monday.    ※Reservation required for a visit (at least 2 days before)
   Access Information:
   1. 3 minutes from Kanda station of JR Yamanote Line (South Exit)    2. 5 minutes from Mitsukoshimae Station of Tokyo Metro Ginza Line    3. Shin- Nihonbashi Station of Soubu Line

                           

*The image is phototype only.
| | |
| --- | --- |
| Unit Price | 400,000 JPY*Last 1 pcs |
| Product Size | W29cm x D39cm x H36.5 cm (including the base) |
| Attachments | an exclusive box, a namestand "真田幸村", serial number |
| Maximum Manufacture | Limited Manufacture to only 50 pcs worldwide.(No.1- No.50) |
| Serial Number | No.1- No. 50 |
| Materials | Polystone, special polystone used for the high quality,strings, metal |
| Estimated Delivery Date | 7-10 days after the confirmation of full payment. |
| Shipping Method | EMS, Shipping & Handling cost will be informed to you separately after the pre-order. |
| Originated & Manufactured | Kensin Co. Ltd/Made in Japan |
| Released Date | December 11th, 2015 |
| Copy Right | ©KENSIN Co. Ltd |
| Retail Information | Available, price can be negotiated. Please kindly send us an e-mail @ assist@art-of-war.jp |
| Cautions | We do not accept cancel, refund or return of the purchased item. Please kindly send us an e-mail if there is any confusion. |