Historical Equestrian Statue- Oda Nobunaga Riding on a Horse
Historical Equestrian Statue- Oda Nobunaga Riding on a Horse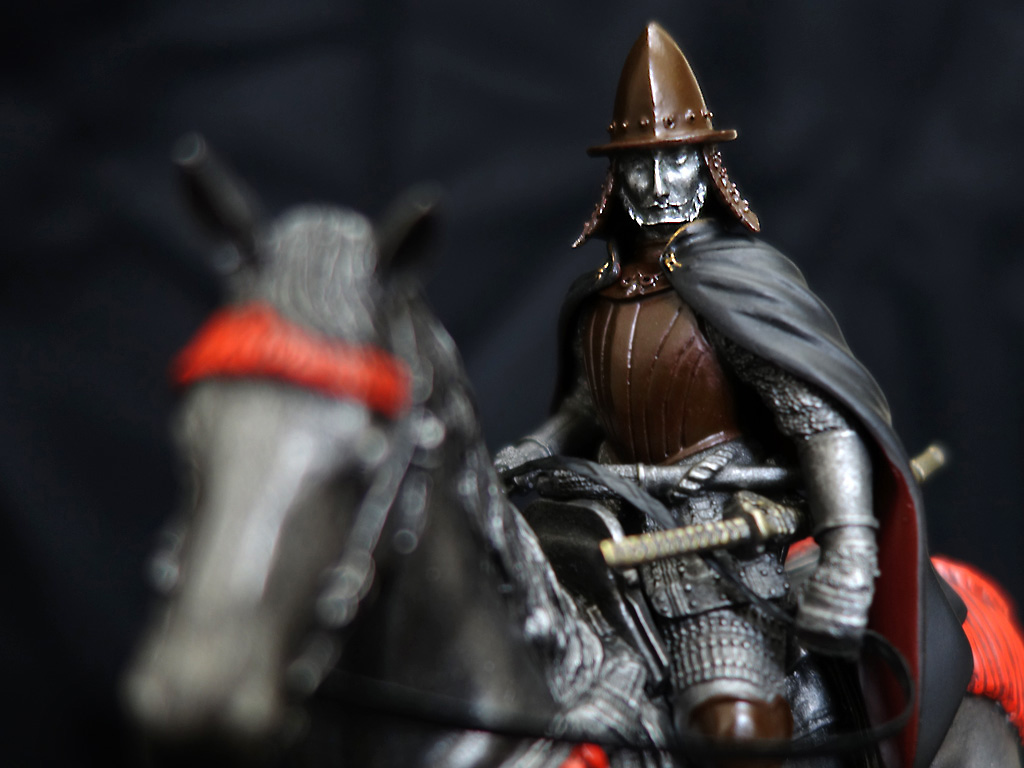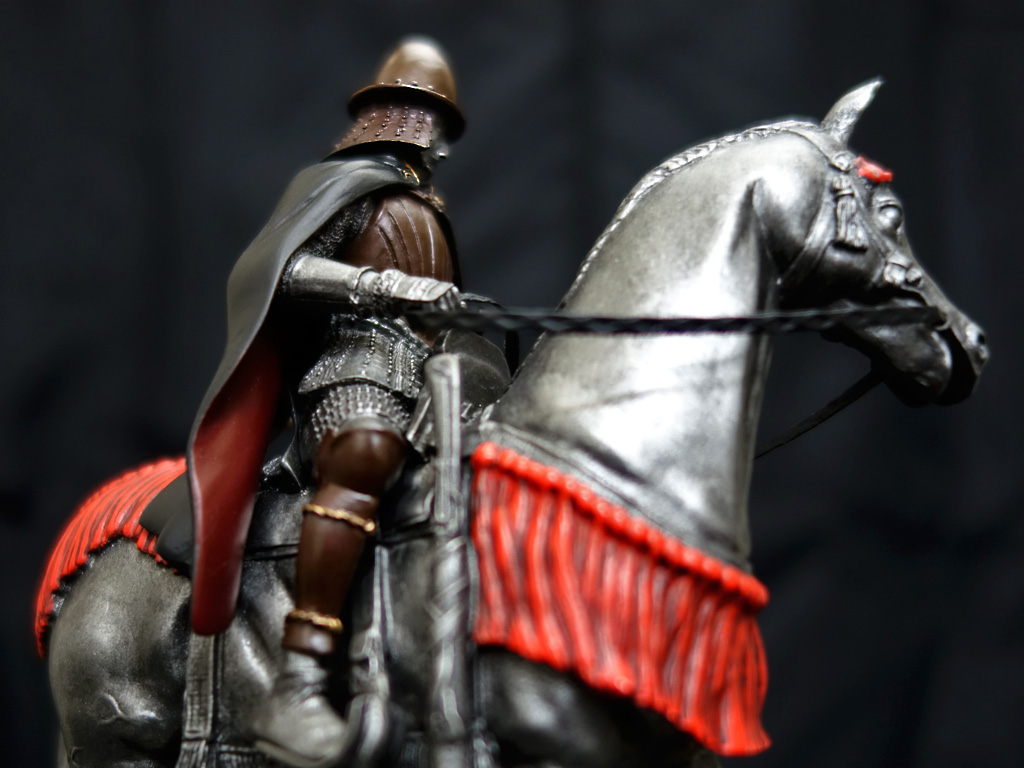 Oda Nobunaga, the most well-known general of the Warring State Period, swept the whole country of Japan with his brand new thinking and bold tactics.
Nobunaga was a man of plasticity who adopted the Western culture before anyone else. The best example is that Nobunaga was one of the earliest people in the world who possessed a large number of guns for having realized their power.
Being filled with ambition to integrate dominions of Japan into a whole country with the help of gun's power, Nobunaga has been described as a talent meanwhile a maniac as well.
This statue of Nobunaga is dressed in his favorite Nanban Kabuto. To represent the unique sense of beauty of the Warring State Period, colors of black, red and golden have been partially added to the works. On the horse back, you can find a matchlock, which was the latest weapon at the Warring State Period. Most efforts have been made to recreate the cold expression of the man who called himself God, paying no attention to even the Imperial Court. Besides, special efforts also have been made to represent minute parts such as Kusazuri (thigh protector) and Douate in details. Coming up with the matchlock, even the mechanism inside has been represented same as that of a real gun. This new release of Oda Nobunaga is released with a new base. The statue of the height 20 cm shows the Oda Nobunaga, sitting atop his horse as the lead general. The special attention has given to the base part as there is use of different kinds of textures of stone.

Product Information
Unit Price; 27,500 JPY (approx. $ 247; €220) Attachments: Nameplate, Package Case Originated & Manufactured by KENSIN Co., LTD Estimated Delivery Date: 3-7 days after the confirmation of payment.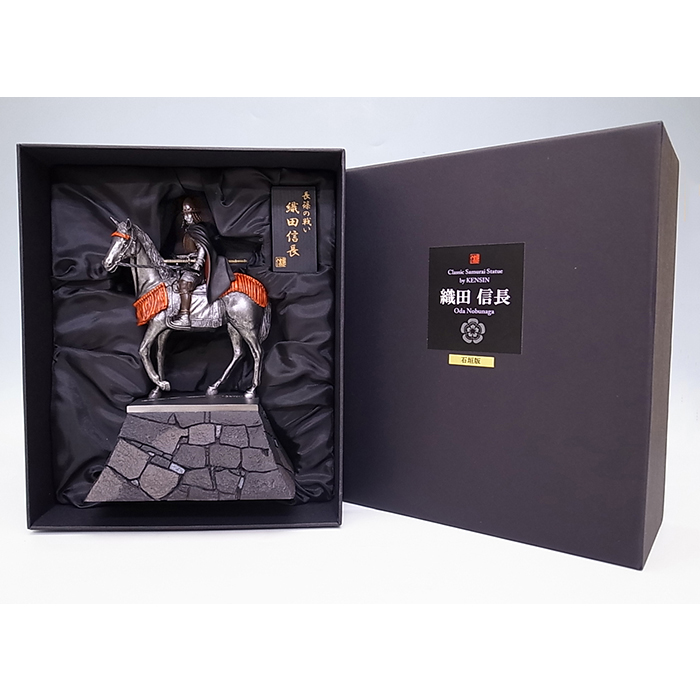 *The image is phototype only.
| | |
| --- | --- |
| Unit Price | 27,500 JPY |
| Product Size | approx. W130×D105×H200 (mm) |
| Attachments | Namestand and Package Case |
| Materials | Polystone, PU |
| Estimated Delivery Date | around 20 days after the confirmation of payment. |
| Shipping Method | EMS |
| Originated & Manufactured | KENSIN Co, Ltd/ Made in Japan |
| Copy Right | Copyright(C) KENSIN |
| Retail Information | Available |
| Cautions | Please kindly understand that we do not accept return, refund or cancellations of the item. |