Please read all the details below before you send inquiries for this item.
We strongly require every customer to confirm the Shopping Guide before order/pre-order from this site.
No.422 Guts & Casca 1/10 scale*Bloody Repainting Version*Sold Out!!!
No.422 Guts & Casca 1/10 scale*Bloody Repainting Version*Sold Out!!!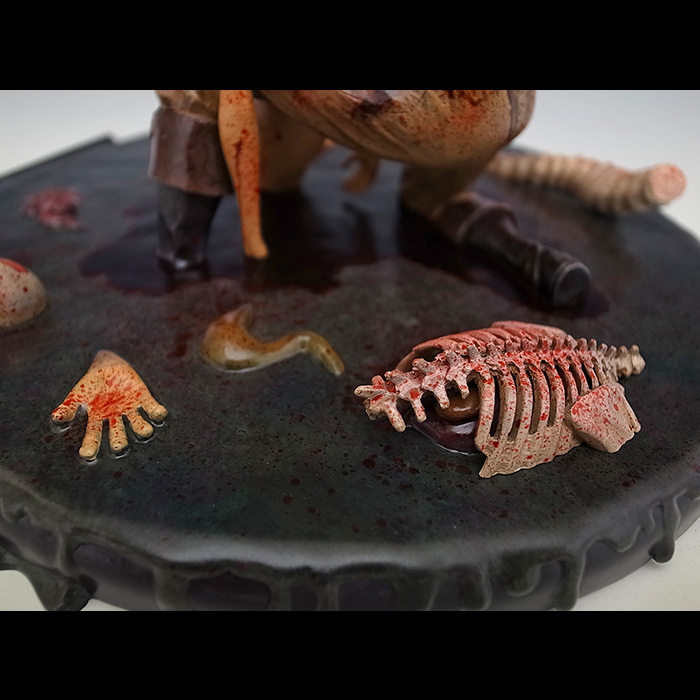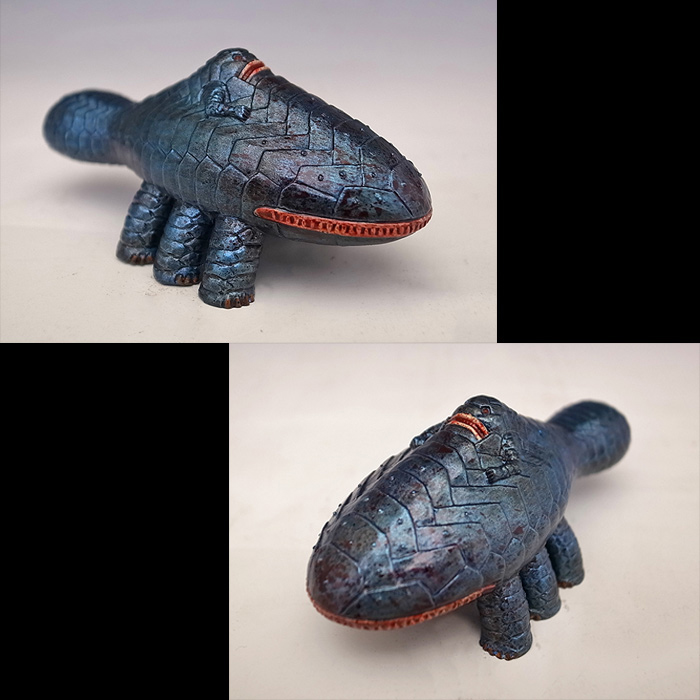 1. Extra Offer: 1 pcs as Bloody Repainting Version 2016
2. The product does not have a serial number. We will make a new nameplate for this product.
3. Estimated Delivery Date: around August, 2016
1 pcs available from our warehouse.
---------------------------------------------------------
Product Description
ART OF WAR 15th Anniversary Commemorative Second Product : "Guts & Casca 1/10 scale", the cover of Berserk Volume 13.
In 2010, ART OF WAR launched a contest and received many new product ideas. The most requested statue was "Guts & Casca", the cover of Volume 13. Now, this lifelike statue is finally completed.
The "Eclipse" is the most remarkable and important scene in Berserk. It is the turning point that makes Guts become the Black Swordsman. And Guts was marked with the Brand on the back of his neck during the Eclipse. Every feature is well represented; we believe you will enjoy the authenticity and outstanding design of this product.
Although Guts lost his right eye and left arm, he still tried to fight by using a broken sword while holding Casca in his arm. There is a strong contrast between Guts and Casca. You will be surprised at the high level of detail in both of them.
The base represents apostles' body fluid and comrades' blood. We decided to use green and mix with blue, grey and black colors to create a fantastic atmosphere. Our artisans carefully hand-painted the base layer by layer to highlight its complexion. In addition, we added some comrades' internal organs and bones on the base to give the whole diorama a more realistic effect.
You can see uncountable wounds on Guts's body and copious amounts of blood running down his body. The blood is painted in a darker red to give it a delicate finish effect. The detail of the sculpt and paint application makes it feel authentic. Guts represents human strengths and a never give up spirit.
Installment Plans
Plan A
First Payment: 25,000 JPY + 1,000 JPY (4% of 25,000 JPY as a PayPal charge) in 7 days after pre-order confirmed.
Second Payment: 25,000 JPY + 1,000 JPY (4% of 25,000 JPY as a PayPal charge) + Shipping & Handling Cost in 30 days after pre-order confirmed.
*Please kindly choose "Private Invoice" as payment method if you need an installment plan. Please kindly inform us through "remarks" during your purchase .Thank you for your kind understanding and cooperation.
Other Notifications
1. You may be required to pay customs fees when receiving foreign shipments.
ART OF WAR unfortunately has no control over any fees/taxes levied by your country's government. Please kindly be aware about the tax/customs you may have to pay when you receive this item.
2. We do not accept cancel/refund requests (or request transferred by PayPal) after payments. The paid amount will not be refunded under any circumstances.
3. Every piece of our item is hand painted. The exact product may have differences to the sample pictures.
4. Please confirm all the informations and consider carefully before your pre-order.
If you have any concerns or questions, please contact us from "Inquiries".
* The image is phototype only.
*Image only.
The actual product to be shipped may slightly differ from the image.
© Kentarou Miura (studio GAGA)/ Hakusensha
Product Information
| | |
| --- | --- |
| Unit Price | 50,000 JPY*Last 1 pcs |
| Product Size | 12.5cm (H) x 20 cm (D) x 20cm (W) , Volkov Size: H4 × D9.2 × W4.5 cm |
| Attachments | nameplate |
| Maximum Manufacture | Limited to 1 pcs only |
| Materials | Polystone |
| Estimated Delivery Date | around August, 2016 |
| Originated & Manufactured | ART OF WAR |
| Released Date | June 9th, 2016 |
| Copy Right | ©Kentarou Miura (studio GAGA)/ Hakusensha |
| Cautions | Please kindly consider carefully before purchasing. We do not accept any cancel/refund request transfered by PayPal under any circumstances. Please contact us by directly e-mail. Image may differ from actual product appearance, the picture showing is the sample image. |