Please read all the details below before you send inquiries for this item.
We strongly require every customer to confirm the Shopping Guide before order/pre-order from this site.
No. 460 Griffith Metal Coating Version (1/6 scale)*Sold Out!!
No. 460 Griffith Metal Coating Version (1/6 scale)*Sold Out!!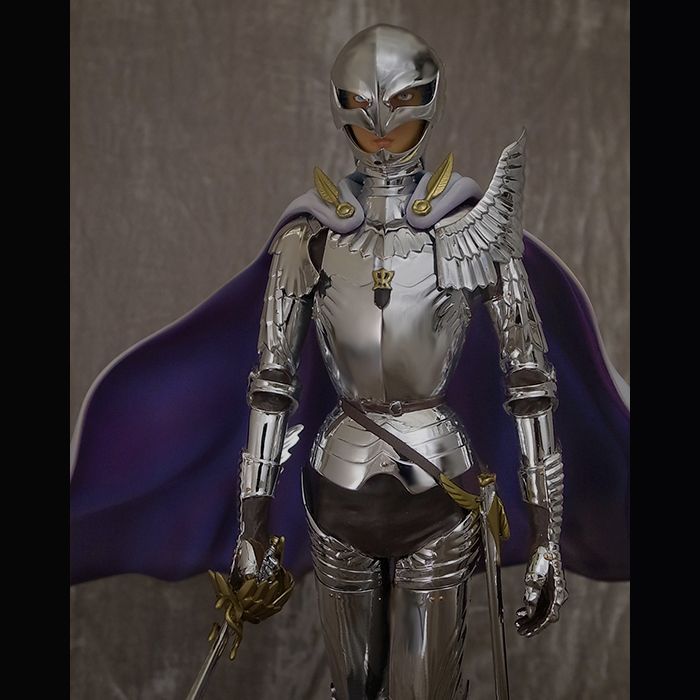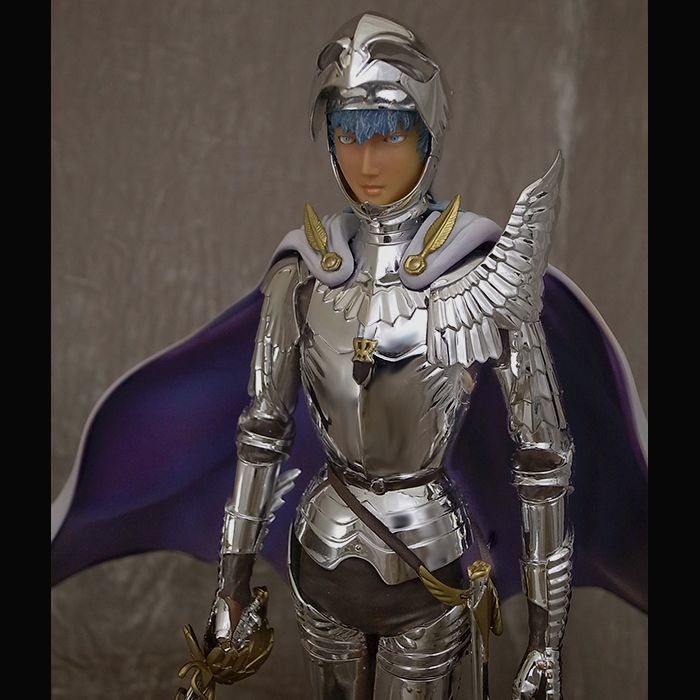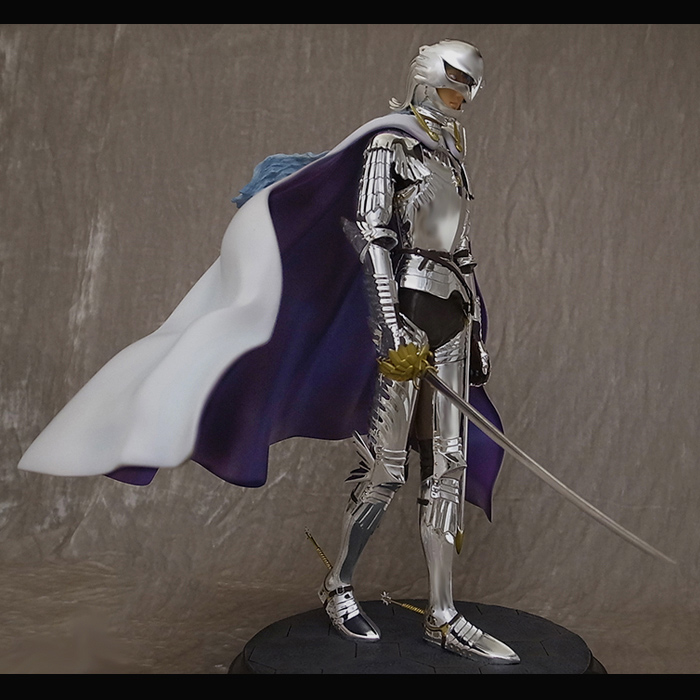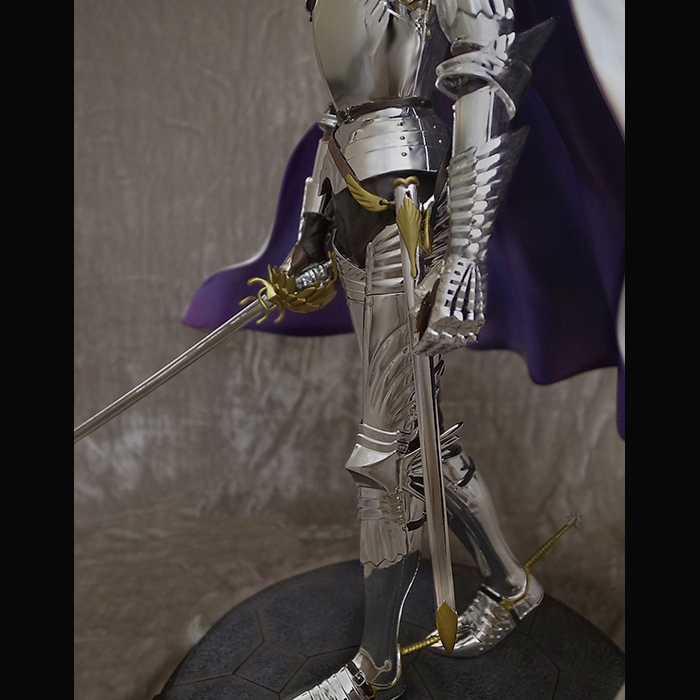 Last 1 pcs in stock!!
Estimated Delivery Date: end of December- Beginning of January
Product Description
We hereby would like to offer our customers with a complete modeling of 1/6 scale as a special offer for the 20th Anniversary. This is the first time to produce this product in metallic version. The "Griffith Metal Coating Version" is another embodiement of "Metal Coating Hawk Griffith". This time, the armor of the Griffith & the helmet is coated with metals.
The quality of the 1/6 scale size armor is just the same as the "Purple $ Blue Mantle Version" choosing an unprecented metal coating to represent the unique feature of armor of Griffith.
The armor is coated with metal. And the mantle is painted with purple color underneath and while color is painted in the outer part of the mantle. Metal coated armor with colorful decoration in the mantle part is quite difficult for us to represent its beauty comparing with vivid colored product. ART OF WAR guarantees this Griffith will still be appreciated long time later for its glittering silver decorations, both mat & glossy feeling to be added on them. Since this item needs very high techniques to finish a detail process, only 30 pcs will be released.
This is ART OF WAR's production perfected under its new production line, where only veterian handicraftsmen are gathered together, doing their job at the aim of the production of only one items.
●The helmet of the Griffith can be open and closed easily.You are able to see the face and expression of the Griffith while opening the helmet.
ART OF WAR-Special Offer for the 20th Anniversary Product
*We are able to offer our customers with the same price and better quality than that of 2008. In comparison to the quality of the molding, it has improved a lot than that of the year 2008. However, as a special offer, we will offer our customers with the same price and better quality in same price.
●Youtube Details:
Other Notifications
1. You may be required to pay customs fees when receiving foreign shipments.
ART OF WAR unfortunately has no control over any fees/taxes levied by your country's government. Please kindly be aware about the tax/customs you may have to pay when you receive this item.
2. We do not accept cancel/refund requests (or request transferred by PayPal) after payments. The paid amount will not be refunded under any circumstances.
3. Every piece of our item is hand painted. The exact product may have differences to the sample pictures.
4. Please confirm all the informations and consider carefully before your pre-order.
If you have any concerns or questions, please contact us from "Inquiries".
Cautions:
- The metal which is exposed to the air for a long time, it may be oxidize, therefore, after using the product, please kindly gently wipe the sweat and dirt with a soft cloth.
- If you are allergic to the metal part, please kindly do not touch it.
- On release of 2008, we had offered the outer package as wooden box, however, this time, we will offer our customer with the normal black box.
*Image Only.
Product Information
| | |
| --- | --- |
| Unit Price | 80,000 JPY*Last 1 pcs!!! |
| Product Size | 1/6 scale 31 cm (H) x 29 cm (W) x 29 cm (D) (base included) |
| Attachments | Nameplate |
| Materials | Polystone, Aluminium Metal Coating |
| Estimated Delivery Date | around end of December- January, 2018 |
| Shipping Method | EMS |
| Originated & Manufactured | ART OF WAR |
| Copy Right | © Kentarou Miura (studio GAGA)/ Hakusensha |
| Cautions | Please kindly understand that we do not accept return, refund or cancel of the product. |