Please read all the details below before you send inquiries for this item.
We strongly require every customer to confirm the Shopping Guide before order/pre-order from this site.
O-YOROI Saisho - Sakura - Watch
"The collection or YOROI-is a tribute to the Japanese tradition, inspired by the ancient Armor of the Samurai, Every detail brings us back to an ancient time when the hard work of wise Craftsmen instilled the spirit of beauty in the hands of the noble warriors."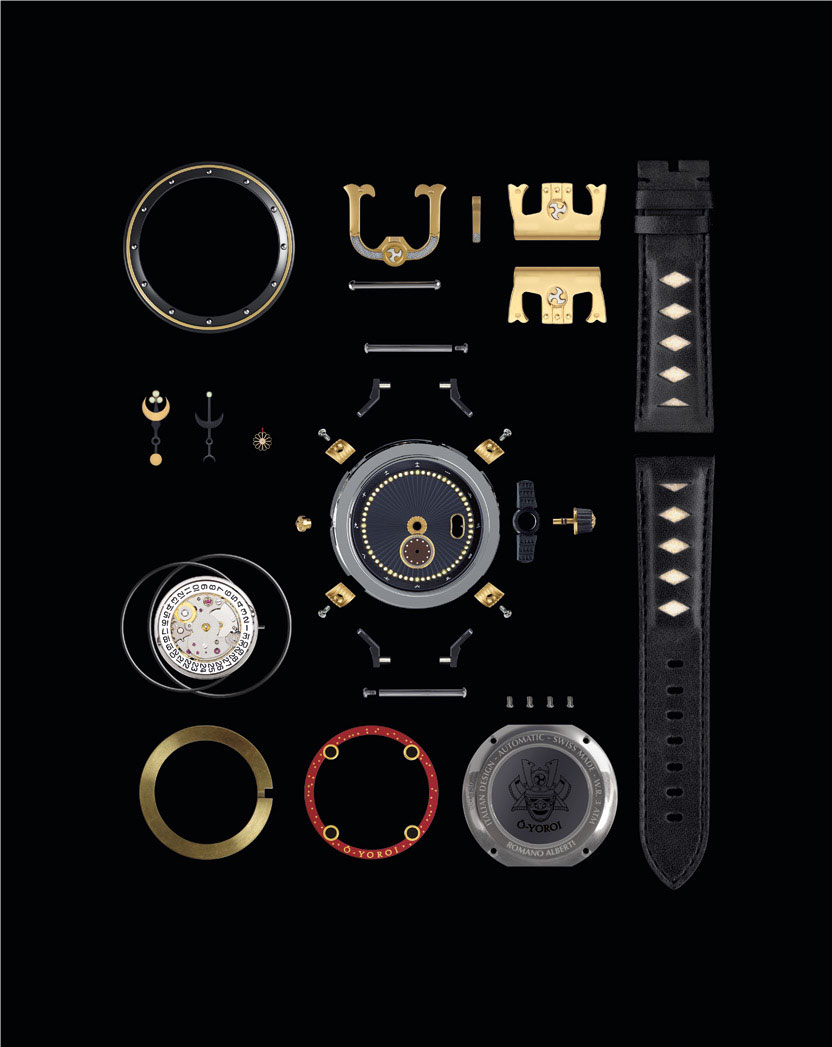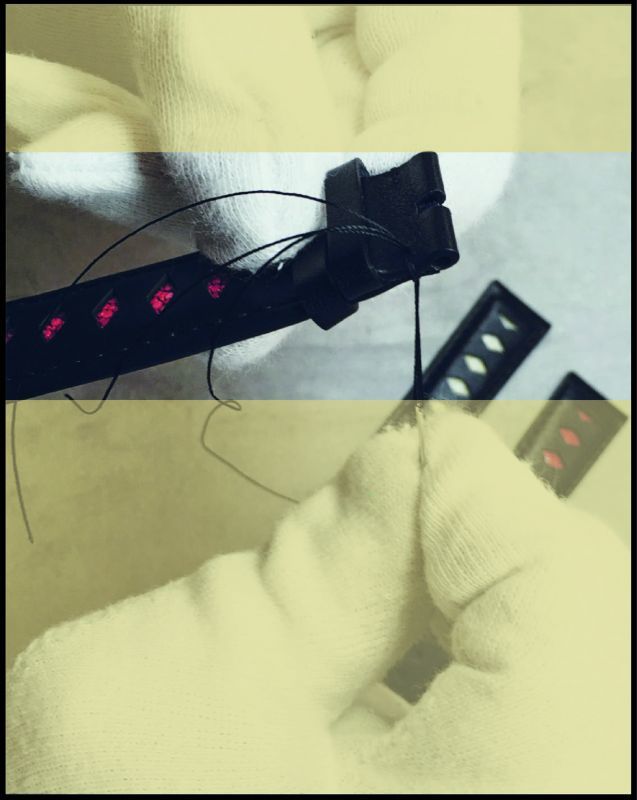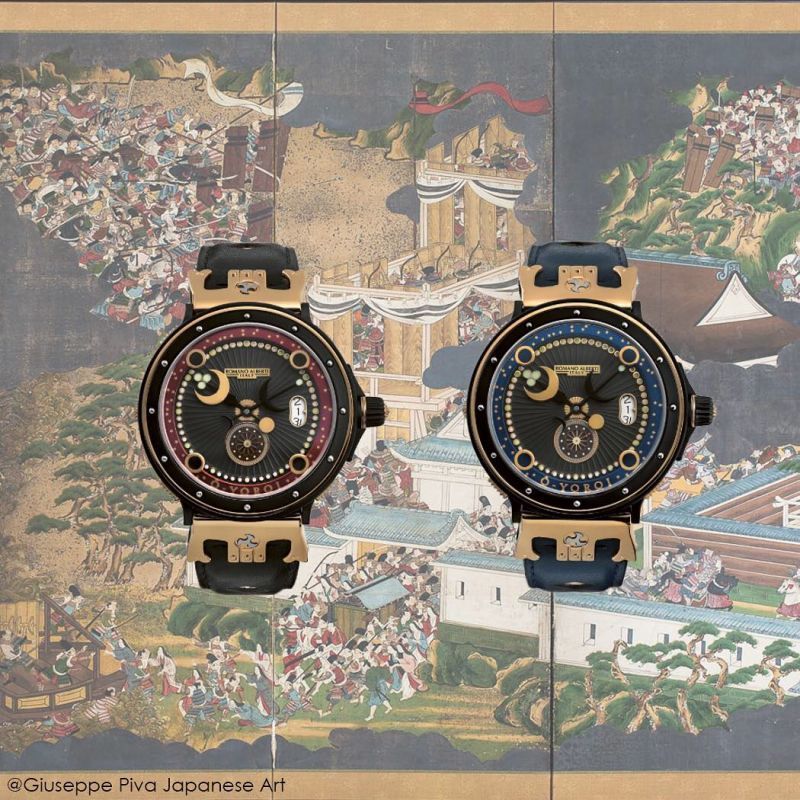 Product description
The creations of Romano Alberti are often inspired by ancient cultures. The first example is the O-YOROI(鎧)watch, which is a tribute to the Japanese tradition. However, many other intuitions are ready to become reality soon, due to lucid dreams that come to Romano's mind as flashes of light from the past.
Additional Information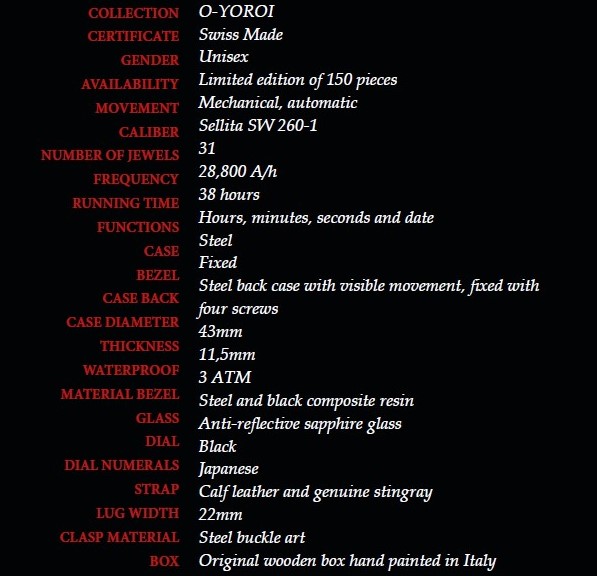 ( There is a pair of spare strap.)
Estimate Delivery Date: around 3-6 months after the confirmation of payment. (the red watch can be shipped within 7~14 business days )
Other Notifications

1. You may be required to pay customs fees when receiving foreign shipments.
ART OF WAR unfortunately has no control over any fees/taxes levied by your country's government. Please kindly be aware about the tax/customs you may have to pay when you receive this item.

2. We do not accept cancel/refund requests (or request transferred by PayPal) after payments. The paid amount will not be refunded under any circumstances.

3. Every piece of our item is hand painted. The exact product may have differences to the sample pictures.

4. Please confirm all the informations and consider carefully before your pre-order.
If you have any concerns or questions, please contact us from "Inquiries".
©TIME CHANGERS s.r.l.