ガッツ(狂戦士)A.D.2020 Limited Edition II (with attachment of interchangeable head)
ガッツ(狂戦士)A.D.2020 Limited Edition II (with attachment of interchangeable head)
ART OF WAR new release of Berserk statue "ガッツ(狂戦士)A.D.2020 Limited Edition I & II" released on August 15th, 2020.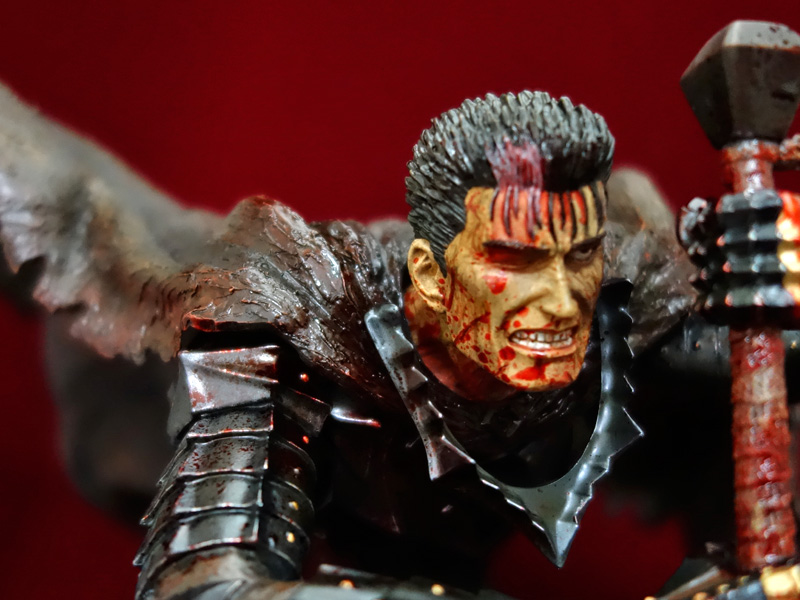 For this stunning sculpture,we took on the challenge of creating a form that we have never attempted before, that is, to show Guts kneeling atop the giant monster's head and plunging his sword into its eye.
The overall theme of the sculpture is a balanced sense of power that results in an awareness of beauty and reality when viewing it from every angle. The detail and the balance of the modeling has been finely expressed, surpassing all our previous works.
No other company can even come close to this high level of reproduction. We have created a textural-like appearance that overwhelms – the cloth mantle, the metal armor, the skin, and the body of the monster – all these details are thoroughly expressed in this piece.
The coloration of the figure accentuates a sense of "damage" and "use", and is a superior example when compared to detailing of other more conventional works.
What's more, we challenged ourselves to paint the monster that had no color reference base. We succeeded in emphasizing the complexity and life expressed in the original painting, as well as providing contrast to the texture shown in Guts.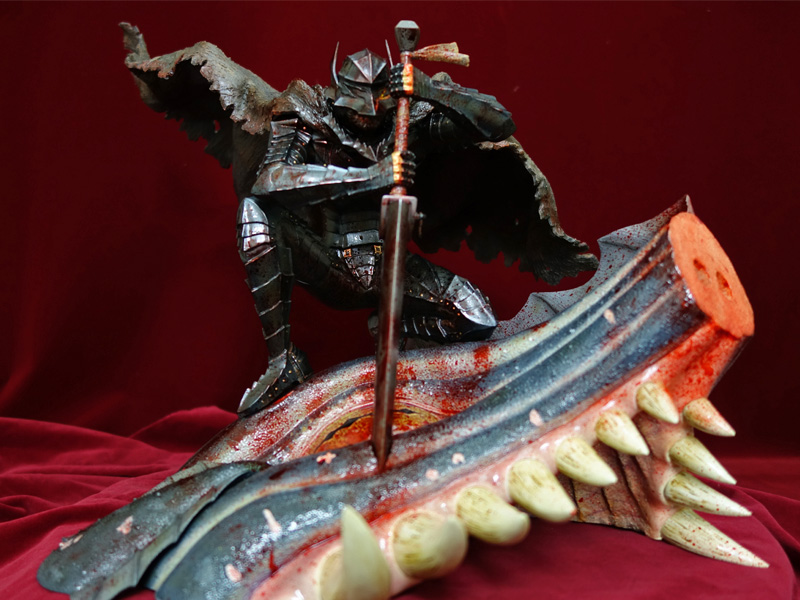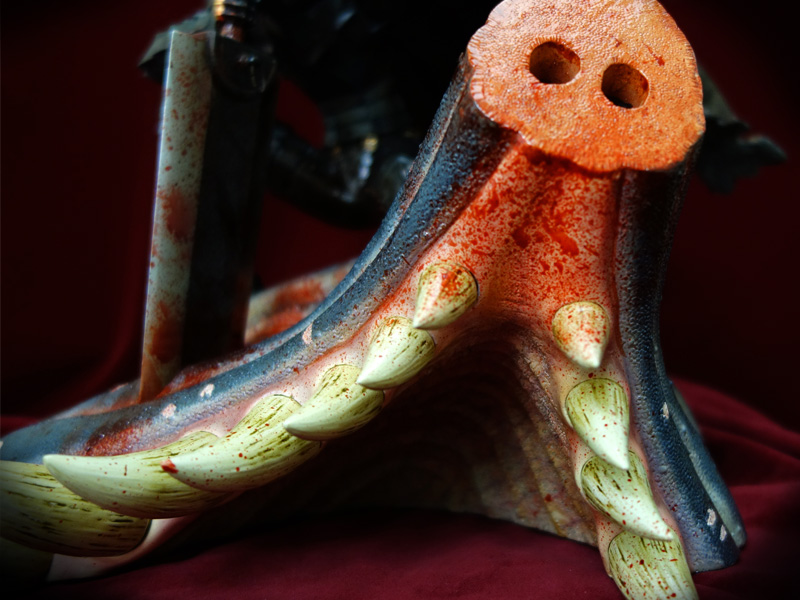 We have carefully calculated the overall positioning and that of the elements in this model - the unsteady posture of Guts, the volume and angle of his cloak, and the partial abstraction and placement of the huge monster that serves as a pedestal. We have combined all these to achieve the ultimate balance in three-dimensional modeling.
Product information
Product Size(about): Guts: 420mm×350mm×400mm (1/6)
Unit Price: Limited Edition II (with attachment of interchangeable head):140,000JPY
*No cancellation or exchange.
*Image only.
Image shown may differ from actual product appearance. Thank you for understanding.
| | |
| --- | --- |
| Product Size | 420mm×350mm×400mm (1/6) |
| Attachments | serial number nameplate |
| Materials | Polystone |
| Shipping Method | EMS |
| Originated & Manufactured | ART OF WAR |
| Copy Right | ©Kentarou Miura (studio GAGA)/ Hakusensha |
| Cautions | Please kindly understand that we do not accept return, refund or cancellations of the item. |