[last 5set] [ Limited quantities available! ]Beherit2020 Special Set (standard)
[last 5set] [ Limited quantities available! ]Beherit2020 Special Set (standard)
BEHERIT2020 Standard version Set
The Eclipse | The Egg of King | The Egg of King Open Eyes
We have a Beherit2020 3set (Standard version) on file with us, available in limited quantities!
This item can be sent as soon as payment is completed.
(If you have ordered an order item, we will send it together with your order as soon as it is ready.)
Please understand that the sale will end as soon as the product is sold out.
*Please read this first.
Due to the recent international situation, the cost of raw materials has skyrocketed and is difficult to obtain.
We are sorry for the inconvenience caused by this situation, and we apologize for any inconvenience caused.
We apologize for the inconvenience and ask for your understanding.
Please understand that we will not be able to offer the product at the original price when we resell the product in the future.

*About Shipping
The COVID-19 pandemic has caused many countries/territories to take measures such as stopping acceptance of inbound postal items as well as considerable suspension and reduction of flights from/to Japan. Accordingly, our transportation performance has significantly declined.
For this reason, we will only accept orders from customers in areas where EMS delivery is available.
We apologize for any inconvenience this may cause and appreciate your understanding.
Please understand that if we receive an order from an area where EMS delivery is not available, we will cancel the order.

Please check the link below for EMS delivery areas.
[Japan Post]
https://www.post.japanpost.jp/int/information/overview_en.html
*Below is the initial product description of Beherit 2020 when it was launched.
The photo is of the limited edition (bail is in gold foil).
Please note that the standard version has an antique gold version of the bail.
****
For the first time ever, we have created a vivid facial expression for our Beherit models focusing on a surface texture that results in a dirt-look finish of an unprecedented scale.
Our skilled artisans meticulously paint every fully hand-crafted Beherit, turning out a color finish only made possible by KENSIN's Art of War craftspeople. The three-dimensional facial features make these Beherit models seem alive in every detail.
Our product launches this time are the previously offered The Eclipse and The Egg of King and, new-to-market, the popular Beherit version, The Egg of King Open Eyes.
Despite it only being four centimetres in height, we have succeeded in applying our finest art techniques to add a mystic sparkle into the Beherit's blue eyes. We have created a product that you will never tire of!
[The Eclipse]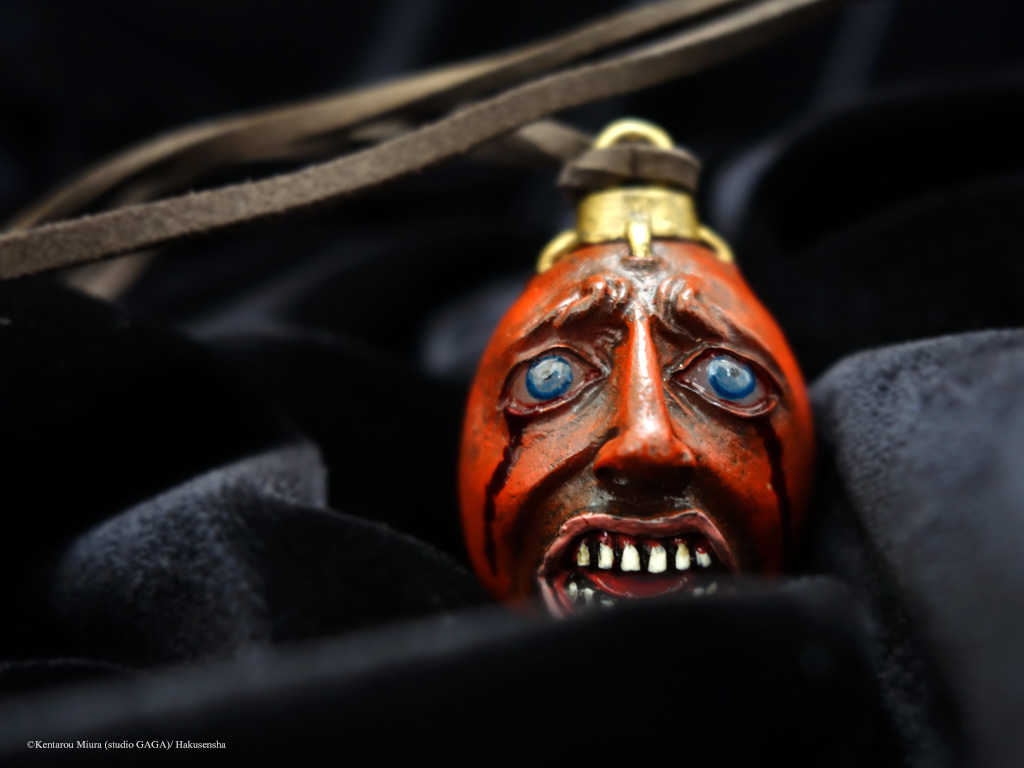 [The Egg of King]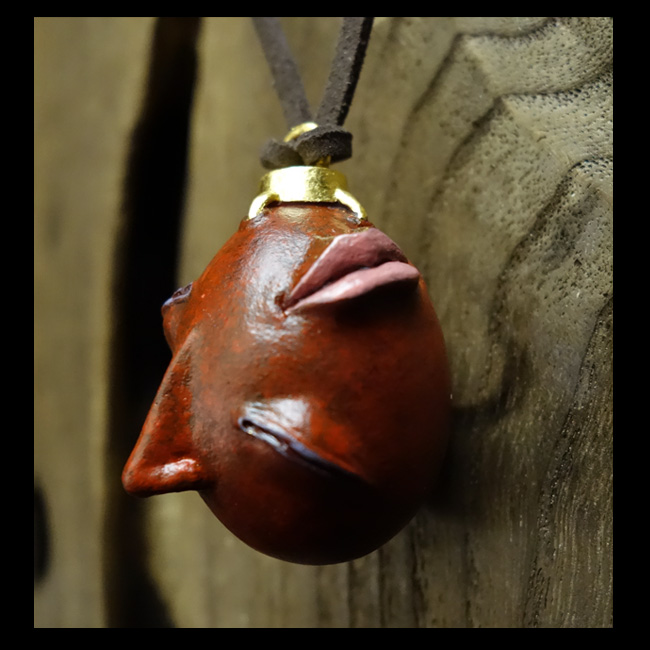 [The Egg of King Open Eyes]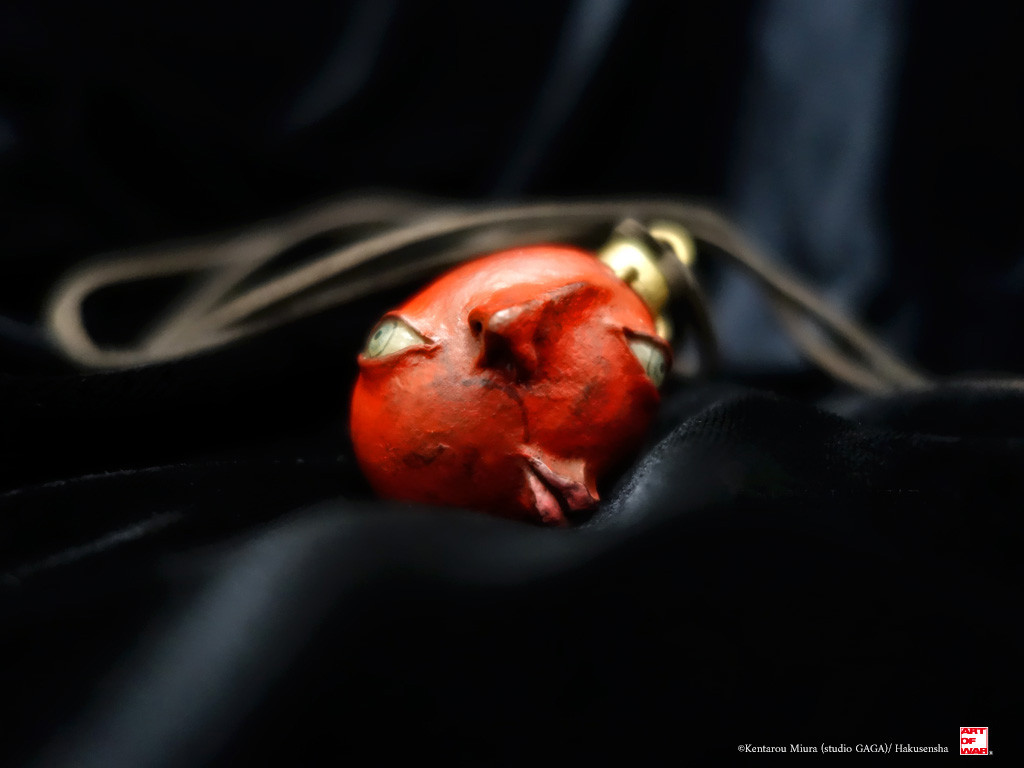 Price:
Standard version set(special price): JPY21000
※Theconnections of Limited versions are coated with gold leaf.
Material: Polystone, gold(gold leaf version only), metal, leather, other.
Weight: 30g (each)
*Polystone is a compound made up largely of polyurethane resin mixed with powdered stone additives that give it added weight and the porcelain or "stone-like" feel that results in the materials' name itself. Compared with polyvinyl chloride (PVC) or acrylonitrile butadiene styrene (ABS), polystone is durable and highly effective at maintaining a sharp paint finish.
*Image only
| | |
| --- | --- |
| Net Weight | around 30g |
| Product Size | approx. 40mm; approx. strap length: 80cm |
| Serial Number | None |
| Materials | Polystone, gold(gold leaf version only), metal, leather, other. |
| Shipping Method | EMS |
| Originated & Manufactured | ART OF WAR |
| Copy Right | ©Kentarou Miura (studio GAGA)/ Hakusensha |
| Retail Information | Available |
| Cautions | This is a figure, not a real pendant and not suitable for wearing. |