DATE MASAMUNE The Genius Commander 1/4 scale
DATE MASAMUNE The Genius Commander 1/4 scale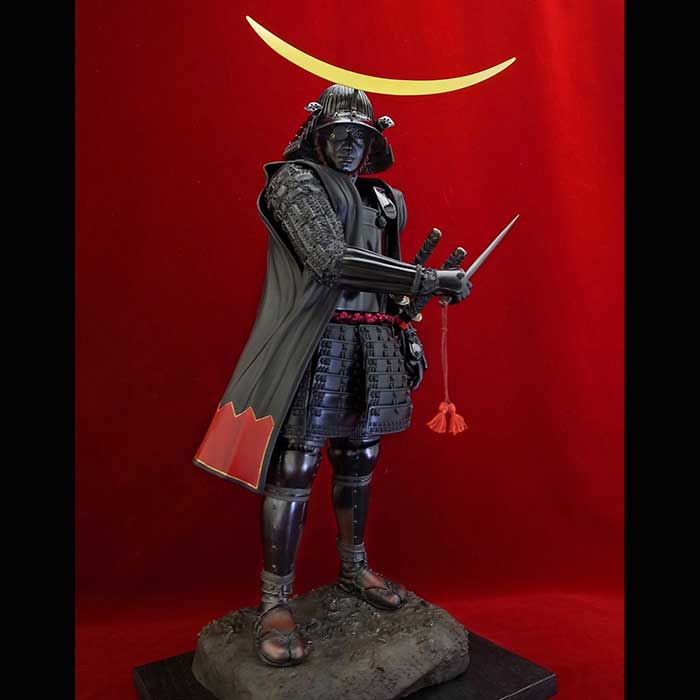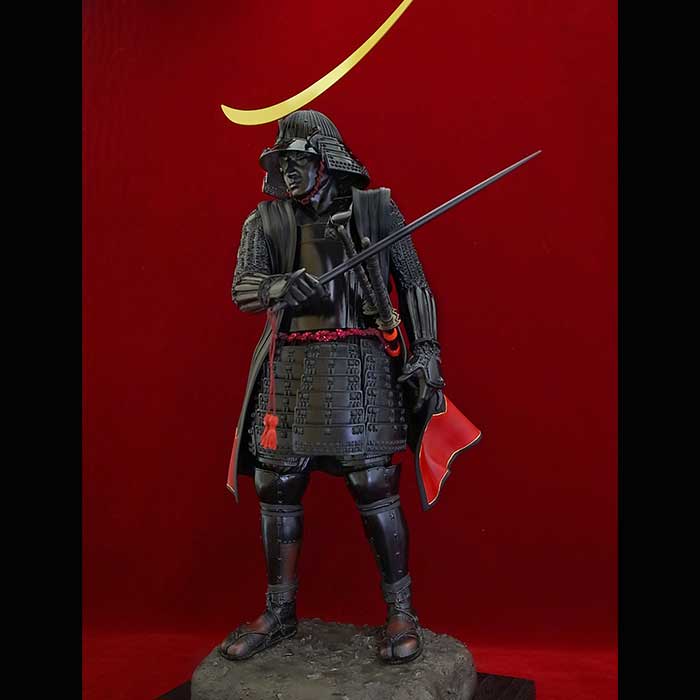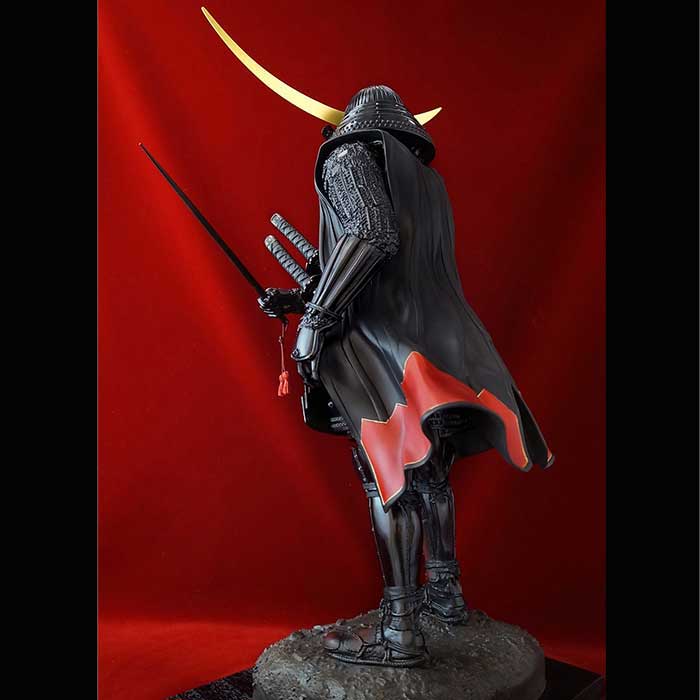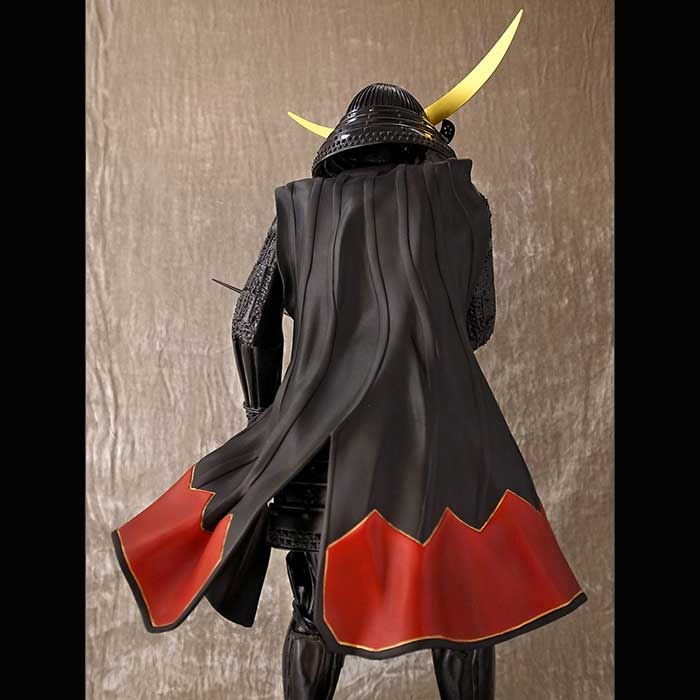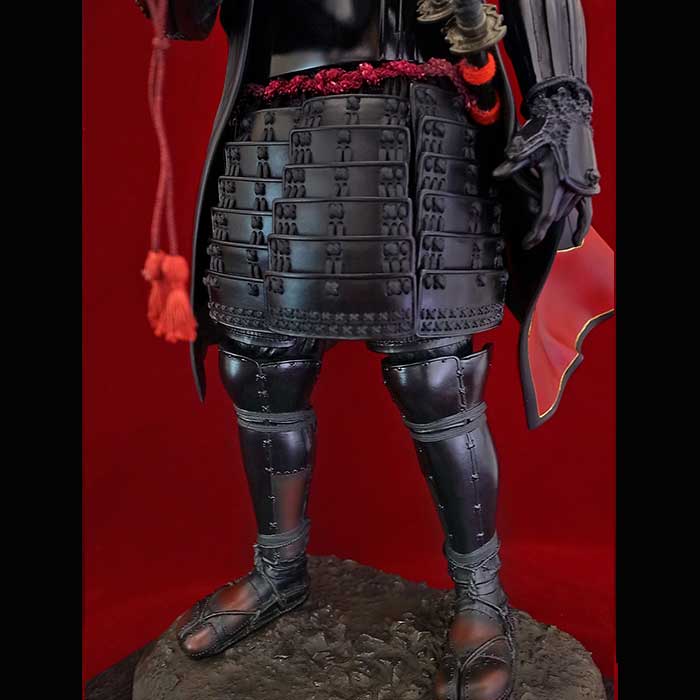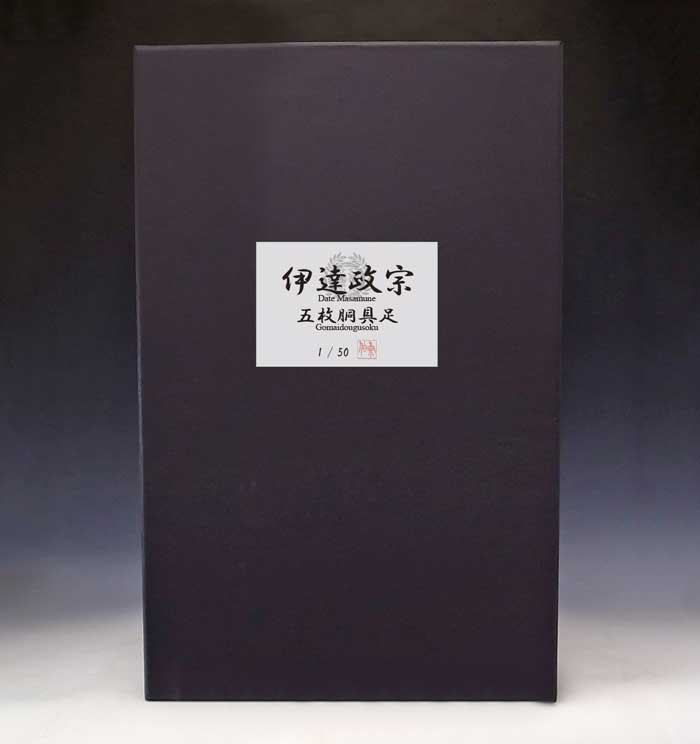 Japanese Fine Art by Kensin- DATE MASAMUNE 1/4 scale

*Estimated Delivery Date: around 30 days after the confirmation of payment.
Because of the price increase of raw materials, we have to increase the selling price of goods, please understand
Oshu largest feudal lord- the young image of the military commander (Date Masamune) Date Masamune was also a legendary warrior and leader.
Date Masamune was solidified in the battle since his early young age. The artist, Unnou Souhaku, carefully researched about the armor costumes with the collection of materials available in the Sendai city.
Every details of the armor is carefully designed and the concept of the warriors has been reflected in its production. At the early age of 18, Date Masamune became the successful daimyo and was Noshiagari in Oshu largest feudal lords.
Date Masamune for the most part served the Tokugawa and Toyotomi loyalty. He took part in Osaka campaigns, (the summer campaign of the siege of Osaka) and contributed to the victory, we continue to maintain without disturbing the camp in a state of confusion. After conducting extensive research on the Sengoku period, Kensin Co., LTD® is proud to present this statue of Date Masamune.
This original pose is our interpretation of how he expressed his life throughout the Sengoku Period.
【Products are able to see in Tokyo / Nihonbashi Office】
   Reservation is required before visiting Kensin Co., LTD.    Please kindly contact us @ assist@art-of-war.jp by an E-mail or you are able to call us    at phone number: +81-03-5299-5617 for an appointment.
   Opening & Closing Time: 10:00 a.m. ~ 18:00 p.m. (Tuesday – Saturday)    ※We are closed for Sunday and Monday.    ※Reservation required for a visit (at least 2 days before)
   Access Information:
   1. 3 minutes from Kanda station of JR Yamanote Line (South Exit)    2. 5 minutes from Mitsukoshimae Station of Tokyo Metro Ginza Line    3. Shin- Nihonbashi Station of Soubu Line

                           

*The image is phototype only
| | |
| --- | --- |
| Product Size | W32cm x D30cm x H51 cm (including the base) |
| Attachments | an exclusive box, a namestand "銘 五枚胴具足 伊達政宗公" |
| Maximum Manufacture | Limited Manufacture to only 50 pcs worldwide |
| Materials | Polystone, special polystone used for the high quality,strings,gold leaf, etc. |
| Estimated Delivery Date | around 30 days after the confirmation of payment. |
| Shipping Method | will be informed to you separately after the confirmation of payment |
| Originated & Manufactured | Kensin Co. Ltd/Made in Japan |
| Released Date | July 20th, 2016 |
| Copy Right | ©KENSIN Co. Ltd |
| Retail Information | Available, price can be negotiated. Please kindly send us an e-mail @ assist@art-of-war.jp |
| Cautions | We do not accept cancel, refund or return of the purchased item. Please kindly send us an e-mail if there is any confusion. |