Guts the dog Pendant (metal black ver.)(attachment of Diamond stone-filled)
Guts the dog Pendant (metal black ver.)(attachment of Diamond stone-filled)
Limited accessories for the Great Berserk Exhibition
Note: If you order pre-orders or in-stock items other than accessories, please note that they will be shipped together to coincide with the shipping date of the product that will be released the latest.
This is the first "Guts the Dog" accessory in ART OF WAR.
The work is finished with an expression of Guts' feelings for Casca and a melancholy dog that is symmetrical to the lonely, crazed warrior wolf.
Each scratch is carefully handcrafted by Japanese artisans to create a high-quality original work of art.
A small but firm branding is also engraved on the neck.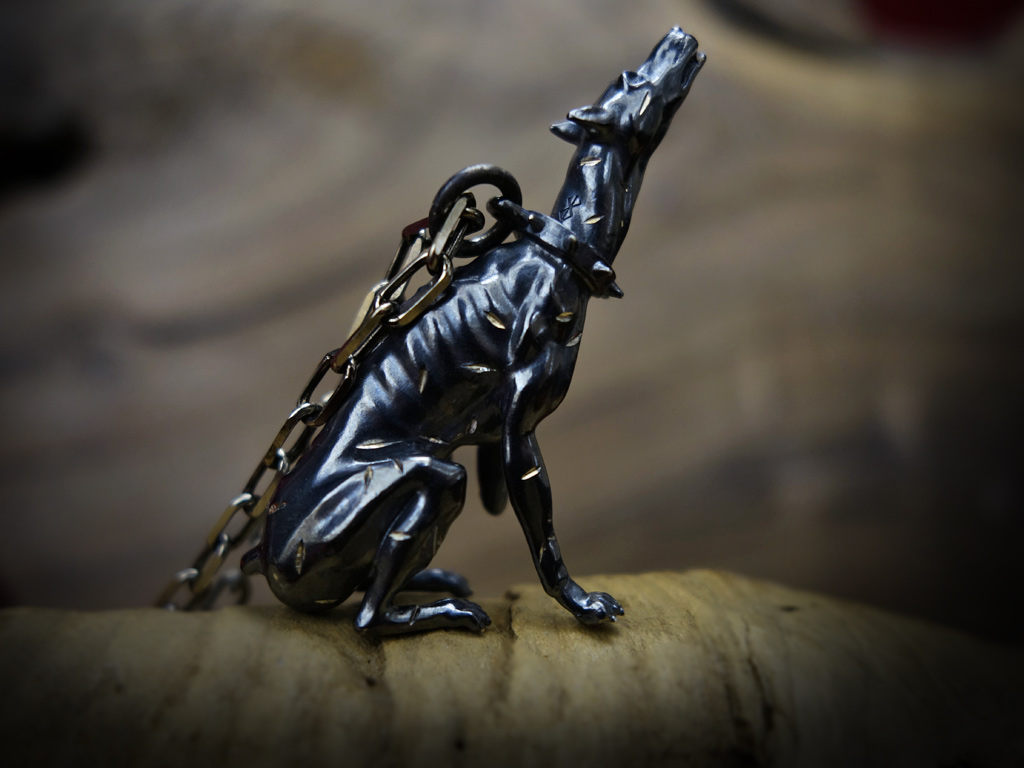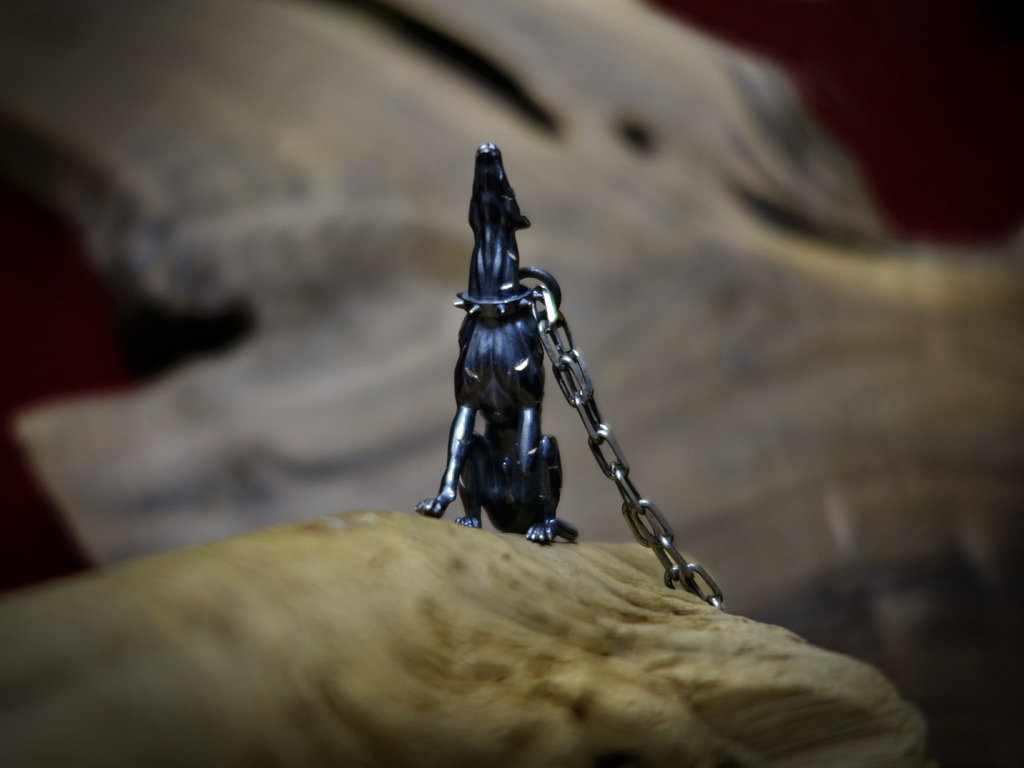 The claws of the guts and the protruding parts of the collar are polished to create a difference in texture from the glossy black of the main body.
The left eye is set with a diamond to create a subtly shiny eye.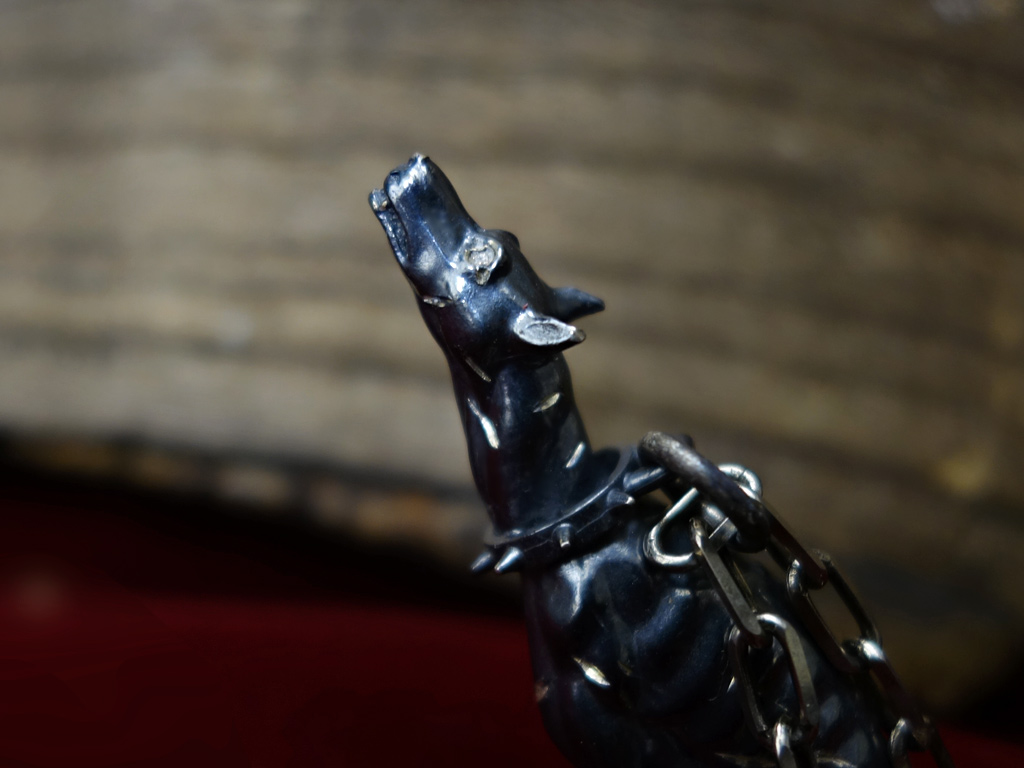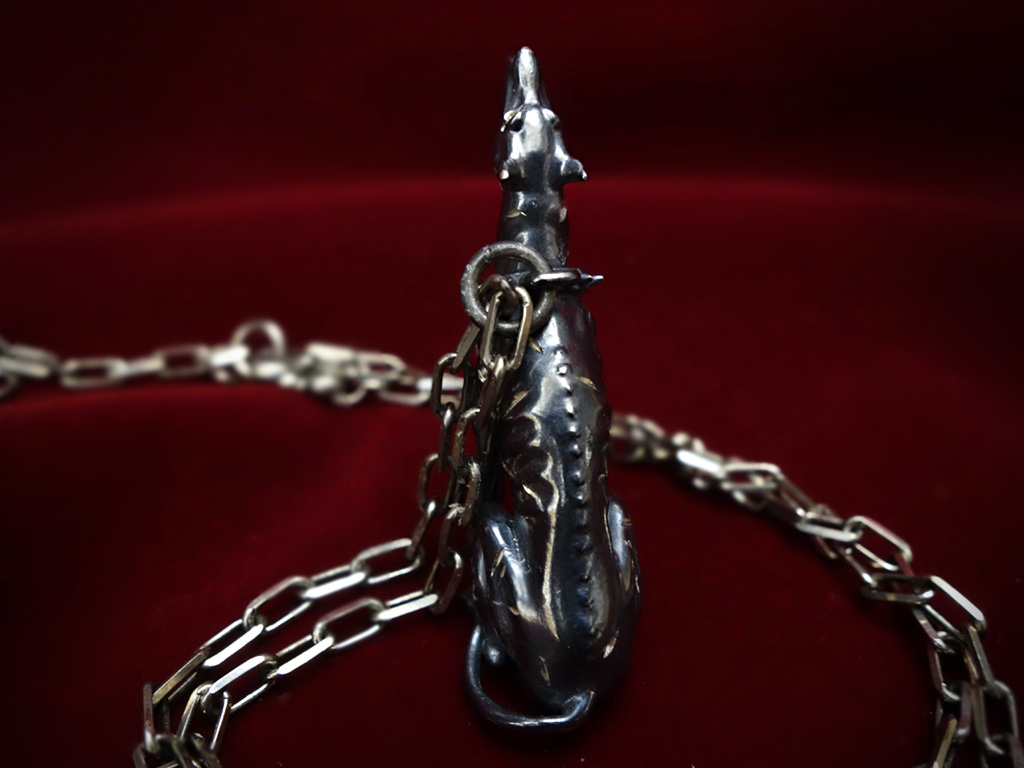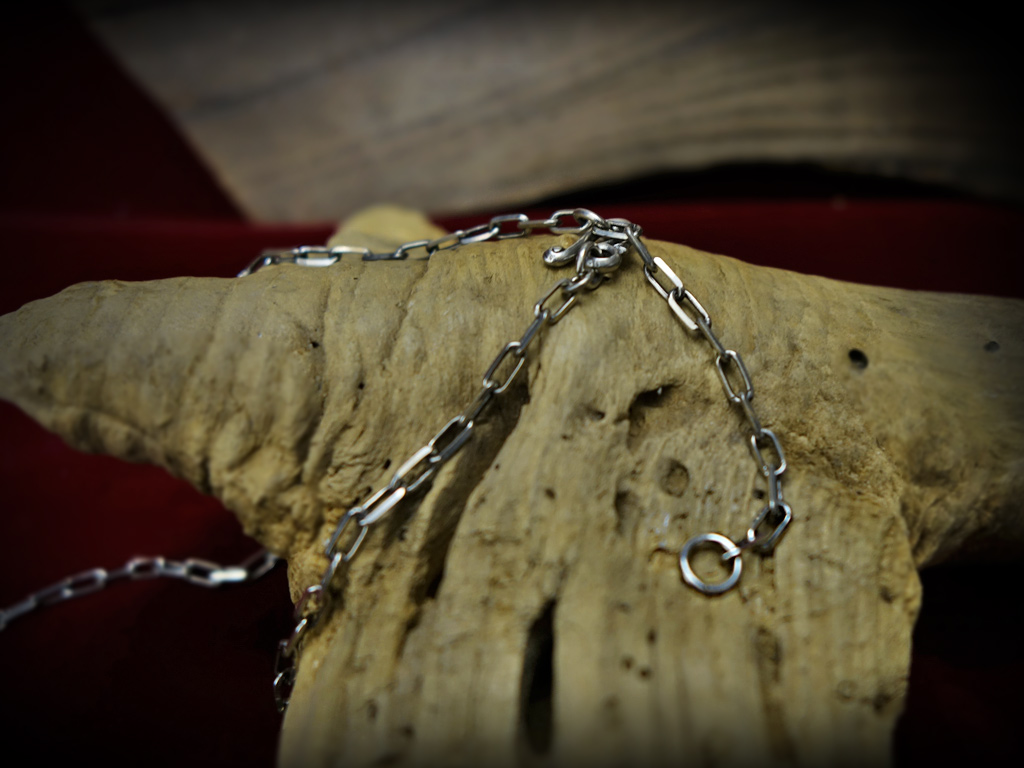 The chain part, made of a rugged material, is divided into two sections and can be adjusted in two different lengths.
Orders are limited during the Great Berserk Exhibition.
***
*Please note:
- Silver is soft metal. Please avoid applying strong pressure on it.
- This ring is a made to order item. We do not accept cancellations. Once cancellation occurred, we would not accept the order from the same ID again and the payment will not be refund in any case.So please do consider carefully before the purchasing.
- Since every item is handmade, there might be subtle differences in the colors.
-The accessory case and pouch are samples.
Please note that they may differ from the case that comes with the product when it is delivered.
By polishing the ring, you can enjoy delicate effects of silver. Thank you so much for your kind understanding.
***
*Estimate deliver date: Expected to ship about 1-1.5 month after the Berserk exhibition ends.
Attachment: Accessory Case
Unit Price: 43,000 Japanese Yen
Material: 925 Silver, Diamond
Size:13 cm (W) x 40(H) × 27cm (D)
Weight : 28.5g
Chain length: approx. 50 cm + 5 cm
Made in Japan
* Please remember to inform us if you have any needs or requires for the shipment, or we are not able to do anything for the invoice. Thank you for your cooperation.
*Image only.
*The coloring may differ from the image due to the handiwork of the artist.
*Colors may appear different depending on your display device.
*The size is a prototype measurement and may differ slightly from the product.
© Kentarou Miura (studio GAGA)/ Hakusensha