Dragon Slayer Silver Pendant (Bronzite ver.) [Limited 10 pcs]
Dragon Slayer Silver Pendant (Bronzite ver.) [Limited 10 pcs]
Limited accessories for the Great Berserk Exhibition
Note: If you order with other pre-orders or in-stock items, please note that they will be shipped together to coincide with the shipping date of the product that will be released the latest.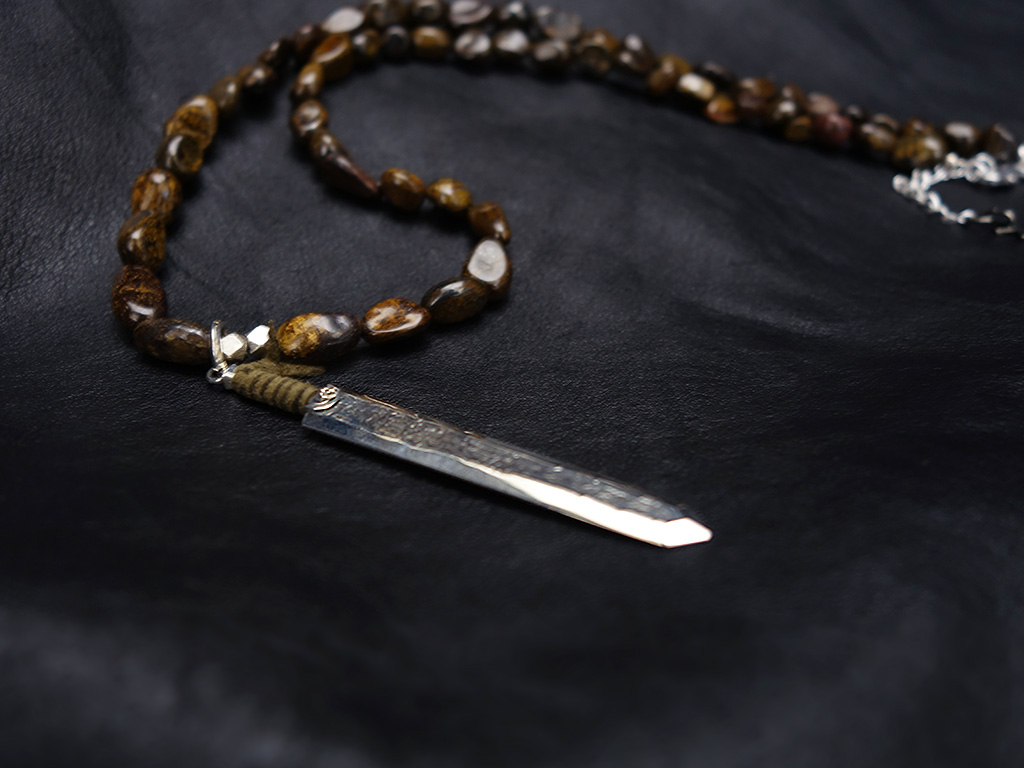 This is a limited edition accessory made in conjunction with the Great Berserk Exhibition.
This is a special pendant with a natural stone called Bronzite on the chain portion of the Dragon Slayer.
Bronzite is a natural stone, whose wood-grain-like hue and a heavy texture are very attractive.
Bronzite is also a stone that promotes leadership and is said to enhance energy and positivity.
For this item, we dared to use a selection of stones of different sizes and shapes to create a more natural texture.
By using this rugged and massive material, we have created a texture that fits the world view of Berserk.
Orders are limited during the Great Berserk Exhibition and order limited 10pcs.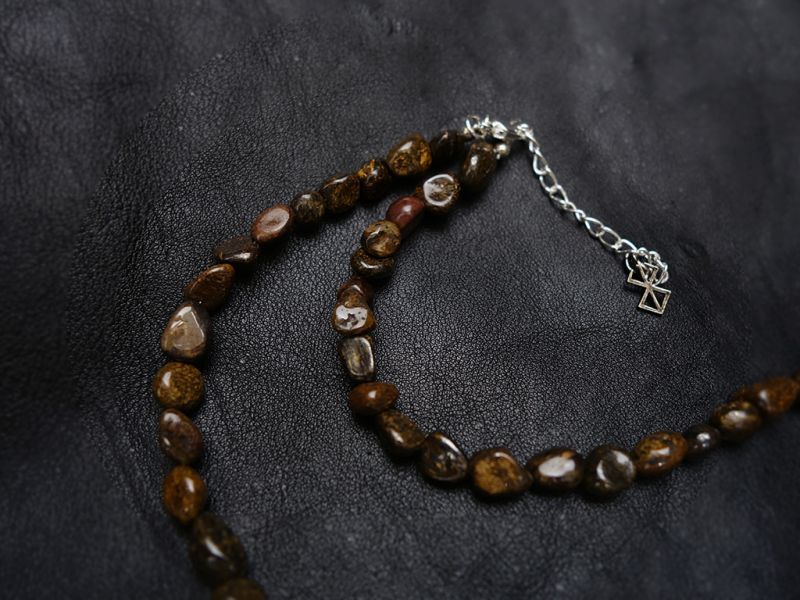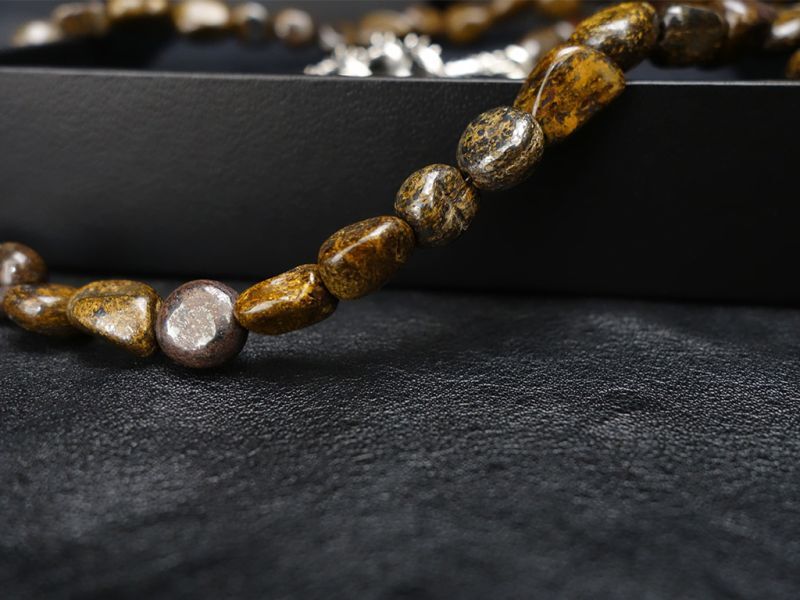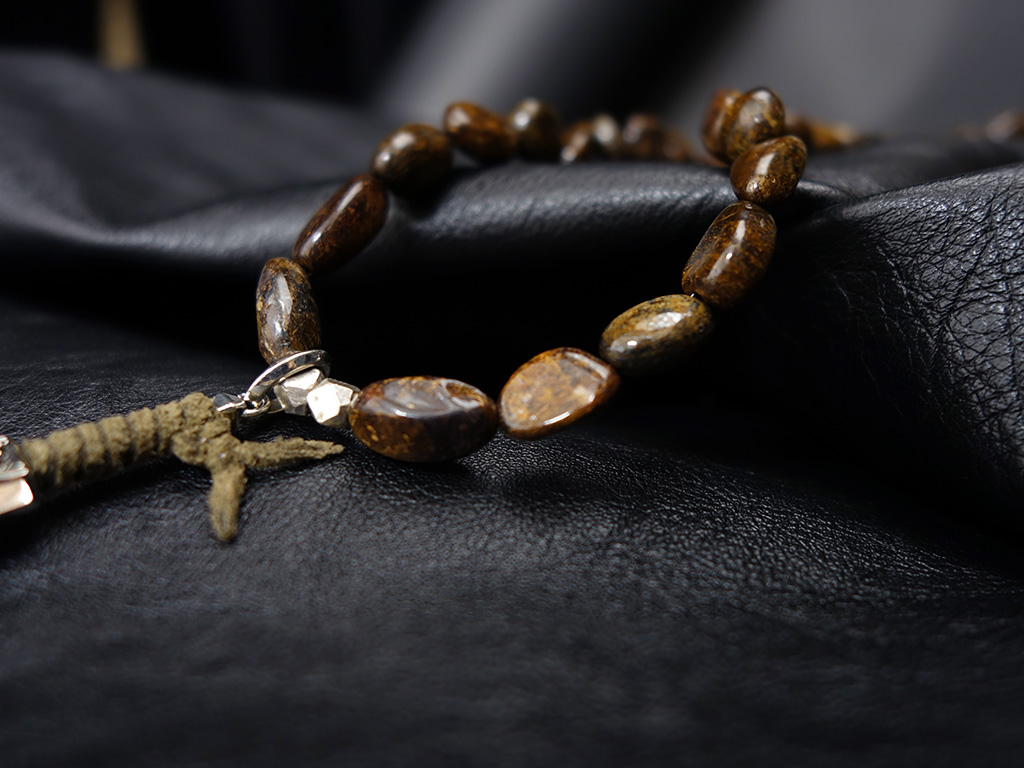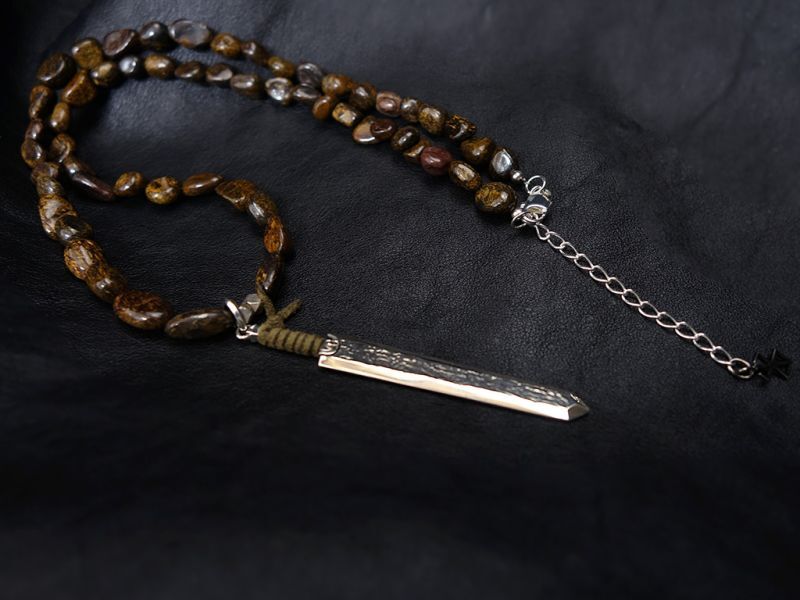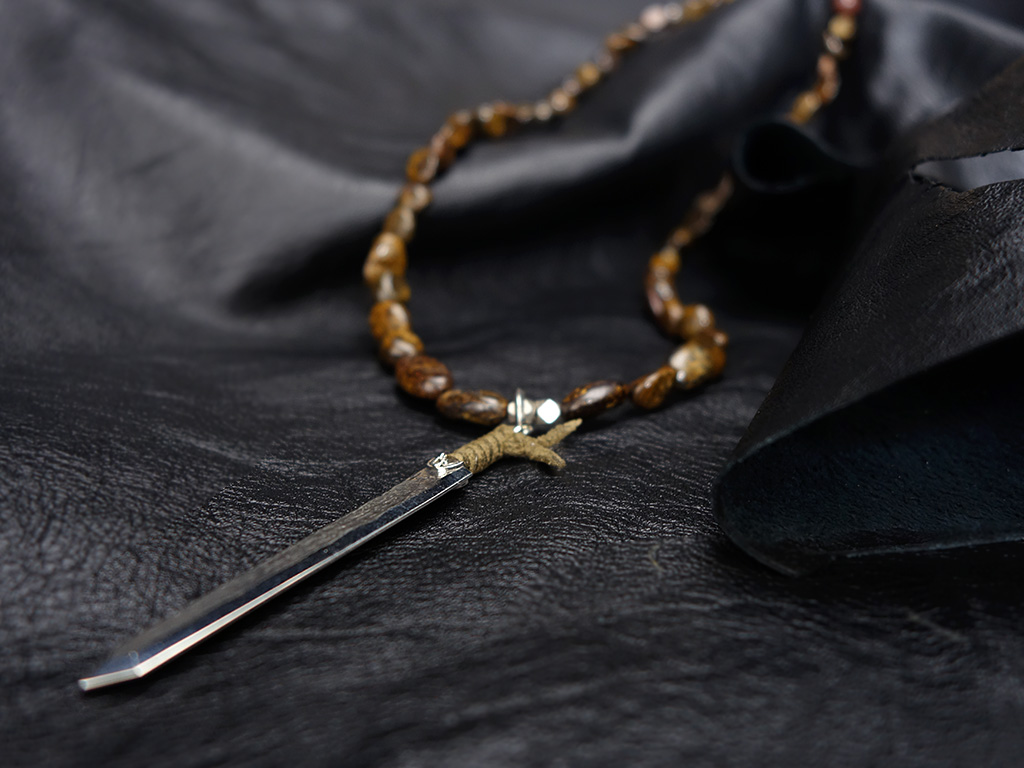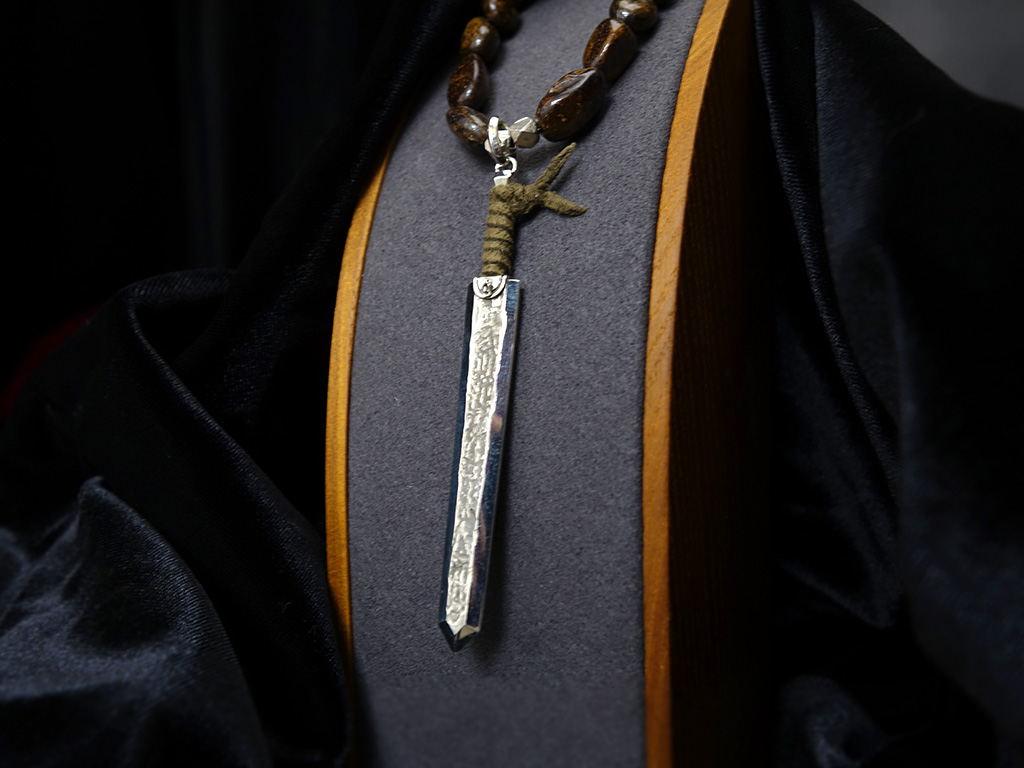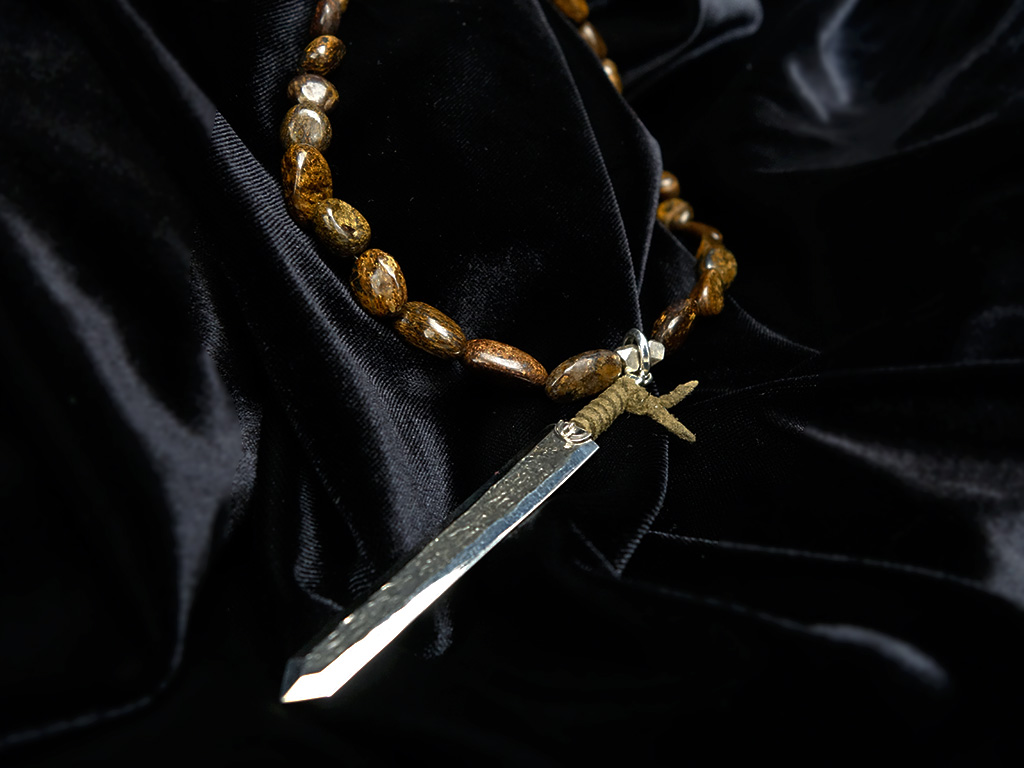 Every pendant is carefully handcrafted and engraved by our skilled artisans in Japan.
This is a great opportunity to add one more fantastic item to your Berserk collection.
***
Please note:
- Silver is soft metal. Please avoid applying strong pressure on it.
- This item is a made to order item. We do not accept cancellations. Once cancellation occurred, we would not accept the order from the same ID again and the payment will not be refund in any case.So please do consider carefully before the purchasing.
- Since every item is handmade, there might be subtle differences in the colors.
-The accessory case and pouch are samples.
-Please note that they may differ from the case that comes with the product when it is delivered.
By polishing the ring, you can enjoy delicate effects of silver. Thank you so much for your kind understanding.
***
*Estimate deliver date: Expected to ship about 1-1.5 month after the Berserk exhibition ends.
*Image only.
*The coloring may differ from the image due to the handiwork of the artist.
*Colors may appear different depending on your display device.
*The size is a prototype measurement and may differ slightly from the product.
| | |
| --- | --- |
| Unit Price | 27,000JPY |
| Product Size | pendant: 70 mm (L) x 7 mm (W) x 3 mm (D) Length of chain: 45 cm (17.7 in) Length of adjuster: 5 cm (2 in) *attachment of brand stigma |
| Attachments | Accessory box |
| Maximum Manufacture | Limited 10 pcs |
| Materials | Silver 925 (pendant), Bronzite stone(chain) |
| Estimated Delivery Date | Expected to ship about 1-1.5 weeks after the Berserk exhibition ends. |
| Originated & Manufactured | ART OF WAR / Made in Japan |
| Copy Right | ©Kentarou Miura (studio GAGA)/ Hakusensha |