[Order Ended] The Skull Knight & Mark of Sacrifice Silver Pendant (Red Eyes ver.)
[Order Ended] The Skull Knight & Mark of Sacrifice Silver Pendant (Red Eyes ver.)
Limited accessories for the Great Berserk Exhibition
Note: If you order pre-orders or in-stock items other than accessories, please note that they will be shipped together to coincide with the shipping date of the product that will be released the latest.
This is a limited edition accessory made in conjunction with the Great Berserk Exhibition .
The ruby stones in the eyes give the knight of skulls more power of sight and make it a more impressive item.
Although rubies are used, they are not too flashy, and we have tried to make them look calm.
Orders are limited during the Great Berserk Exhibition (Sapporo Edition).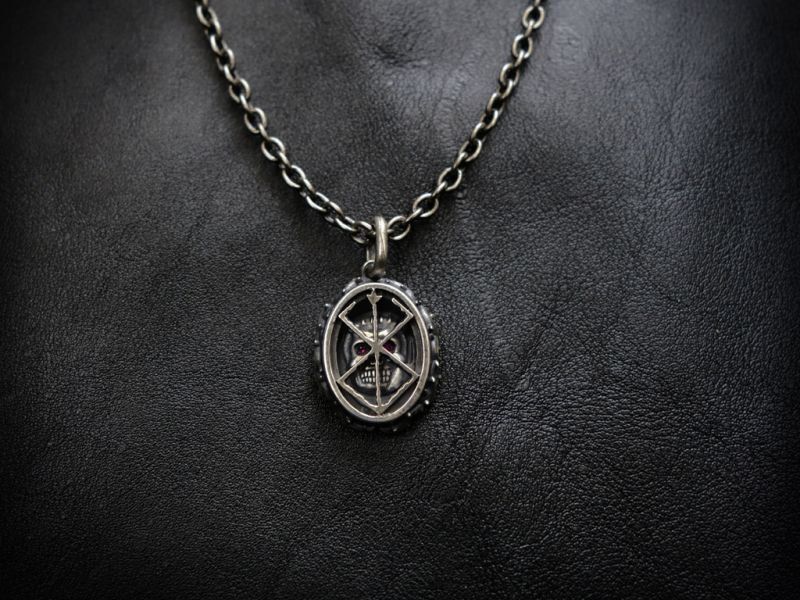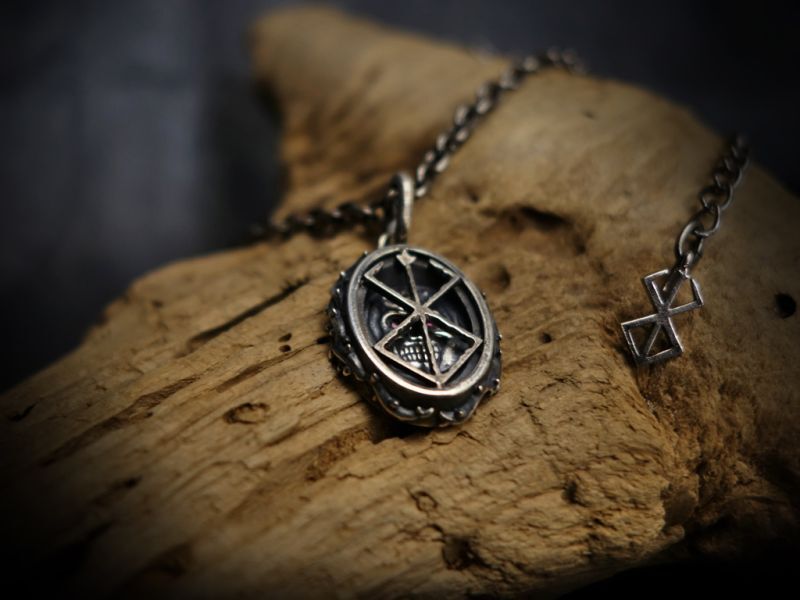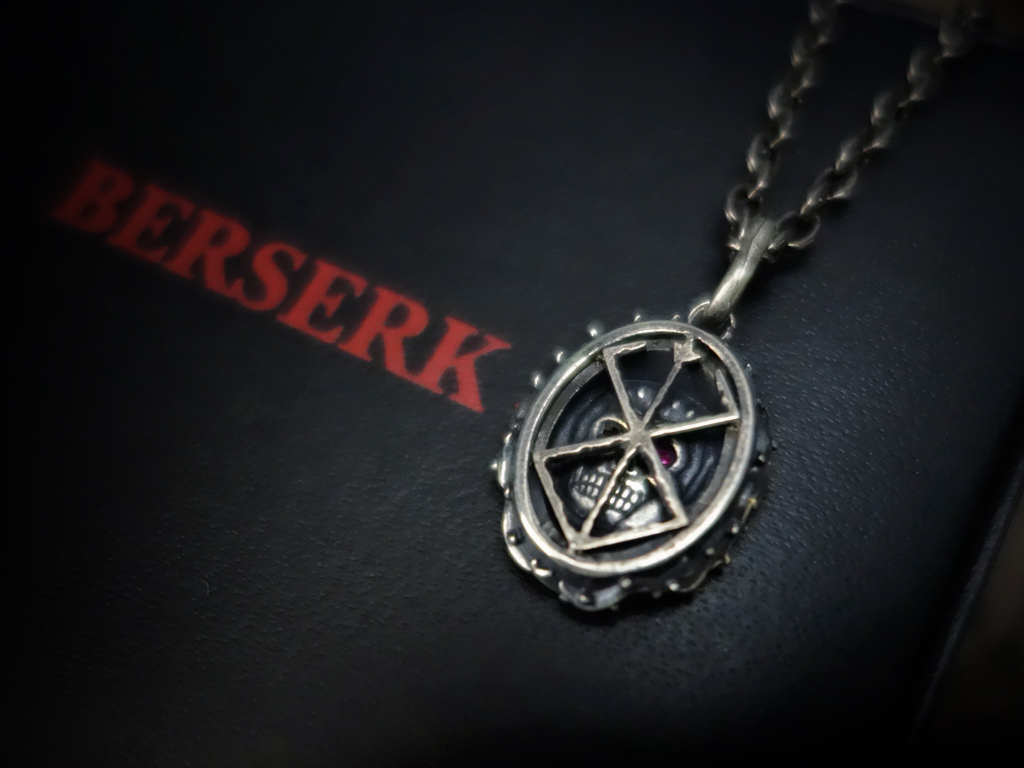 This newly-designed pendant features The Skull Knight overlaid with the Mark of Sacrifice – two important elements from Berserk combined together for the first time ever.
Every pendant is carefully handcrafted and engraved by our skilled artisans in Japan. The Mark of Sacrifice element is purposely distorted and full of detailed scars and scratches to express the profound world of Berserk.
The sides of the pendant are designed with thorns taken from The Skull Knight 's sword giving this product a solid feeling of depth.
Moreover, every piece has gone through an oxidation process to reproduce an antique feeling.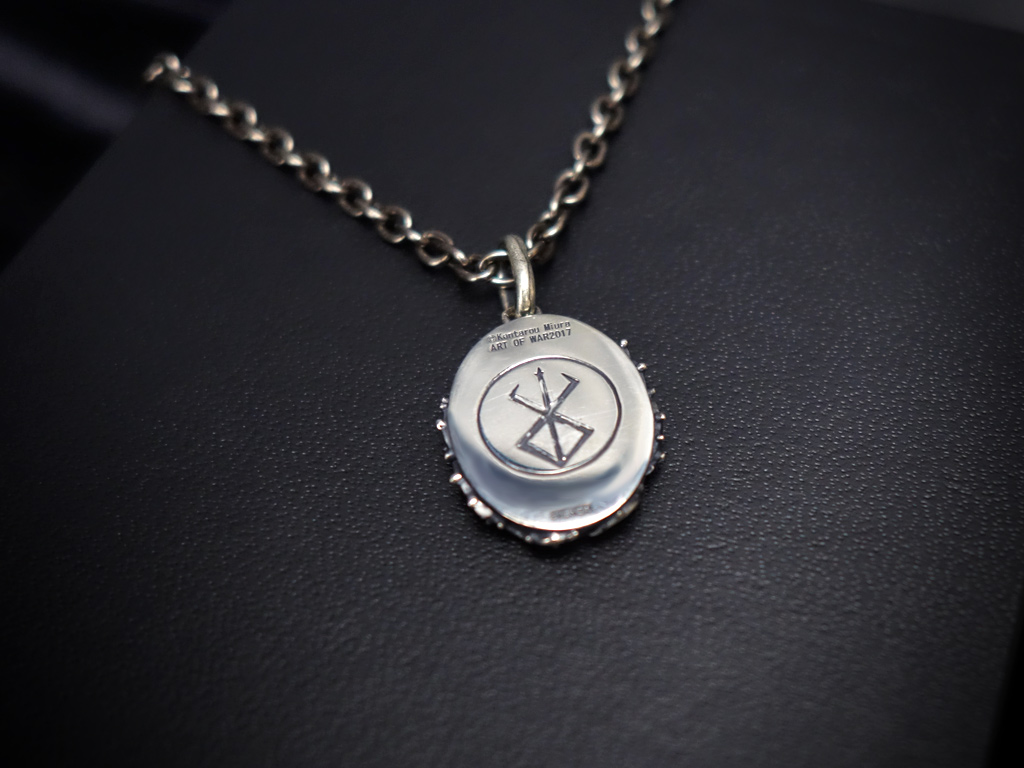 The combination of silver material combined with the authenticity of Berserk results in a pendant that has depth and gravitas.
This is a great opportunity to add one more fantastic item to your Berserk collection.
***
Please note:
- Silver is soft metal. Please avoid applying strong pressure on it.
- This item is a made to order item. We do not accept cancellations. Once cancellation occurred, we would not accept the order from the same ID again and the payment will not be refund in any case.So please do consider carefully before the purchasing.
- Since every item is handmade, there might be subtle differences in the colors.
-The accessory case and pouch are samples.
-Please note that they may differ from the case that comes with the product when it is delivered.
By polishing the ring, you can enjoy delicate effects of silver. Thank you so much for your kind understanding.
***
*Estimate deliver date: Expected to ship about 3-5 weeks after the Berserk exhibition ends (Feb 12).
Comes with a accessory box

Size (end parts): 20mm (L) x 12 mm (W) x 4 mm (D) (pendant)
Length of chain: 45 cm (17.7 in) Length of adjuster: 5 cm (2 in)
*attachment of brand stigma

Weight: 6g (pendant only)/ 14g (chain included) (approx.)
Material: Silver 925 (pendant), silver-plated brass (chain) , Ruby(Artificial diamond)
Made in Japan
*Image only.
*The coloring may differ from the image due to the handiwork of the artist.
*Colors may appear different depending on your display device.
*The size is a prototype measurement and may differ slightly from the product.

©Kentarou Miura (studio GAGA)/ Hakusensha