[Orders Ended] The Skull Knight & Mark of Sacrifice Silver Ring (サッポロ版)
[Orders Ended] The Skull Knight & Mark of Sacrifice Silver Ring (サッポロ版)
Limited accessories for the Great Berserk Exhibition
Note: If you order pre-orders or in-stock items other than accessories, please note that they will be shipped together to coincide with the shipping date of the product that will be released the latest.
The ruby inlaid in the eyes of the knight of the skull shines bewitchingly, with a red eye specification.
This ring, with rubies in the eyes of the limited edition skull knight, has been very popular since its release.
This time, in commemoration of the Great Berserk Exhibition (Sapporo Edition), we have changed the specifications from the previous version.
Compared to the previous red eye version, the smoked and polished have been changed in the design.
The same ruby as Guts' ruby ring is used, but the ruby has a different expression when the motif is changed to the knight of skulls.
Orders are limited during the Great Berserk Exhibition (Sapporo Edition).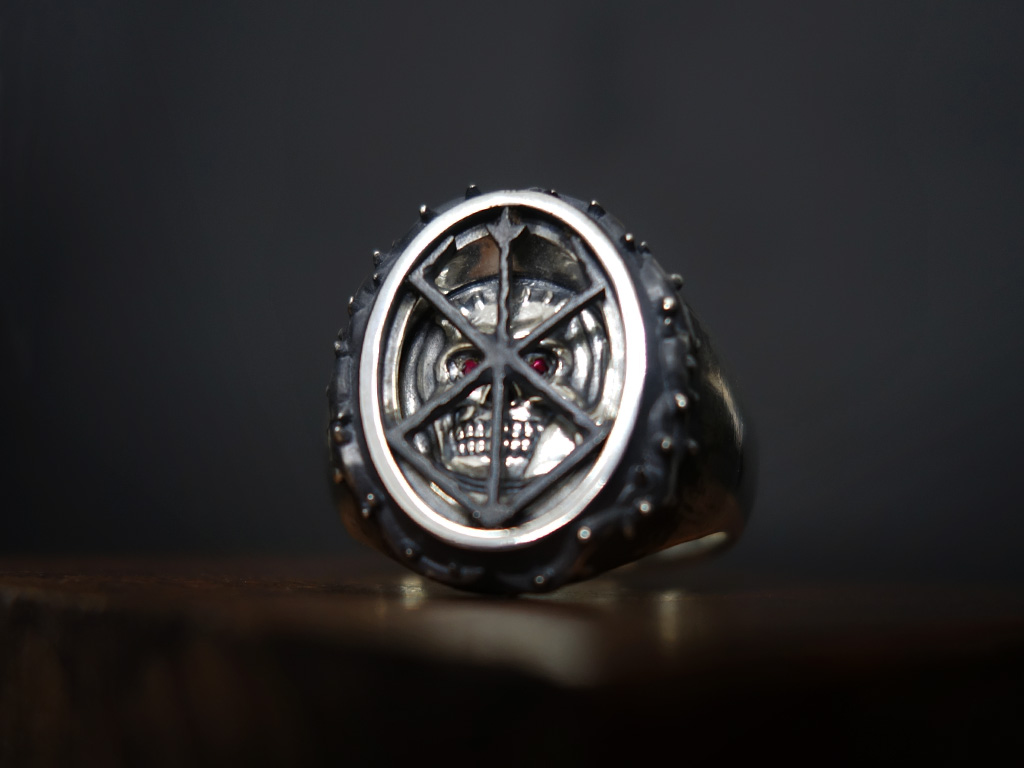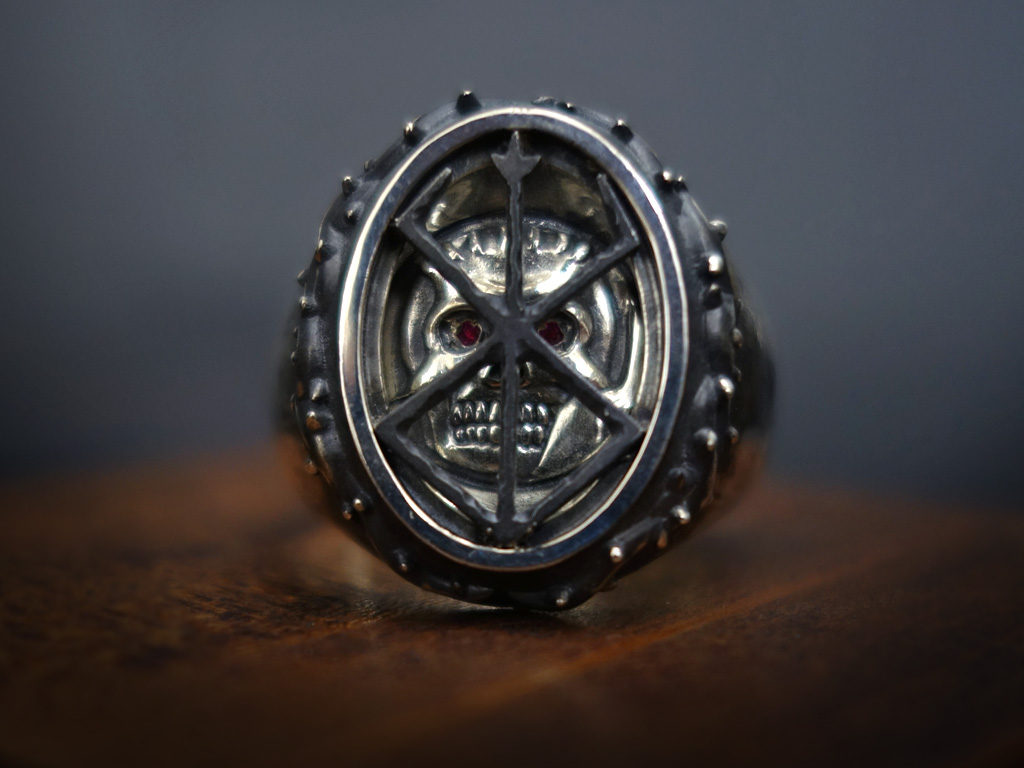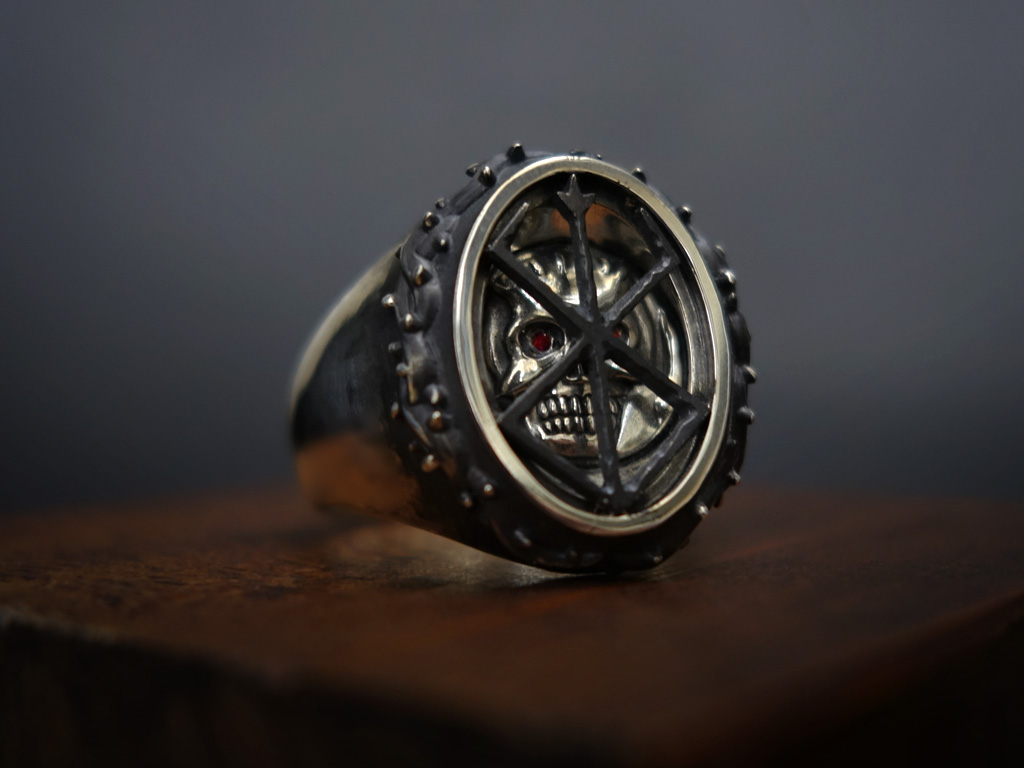 [left:previous version right:サッポロ版]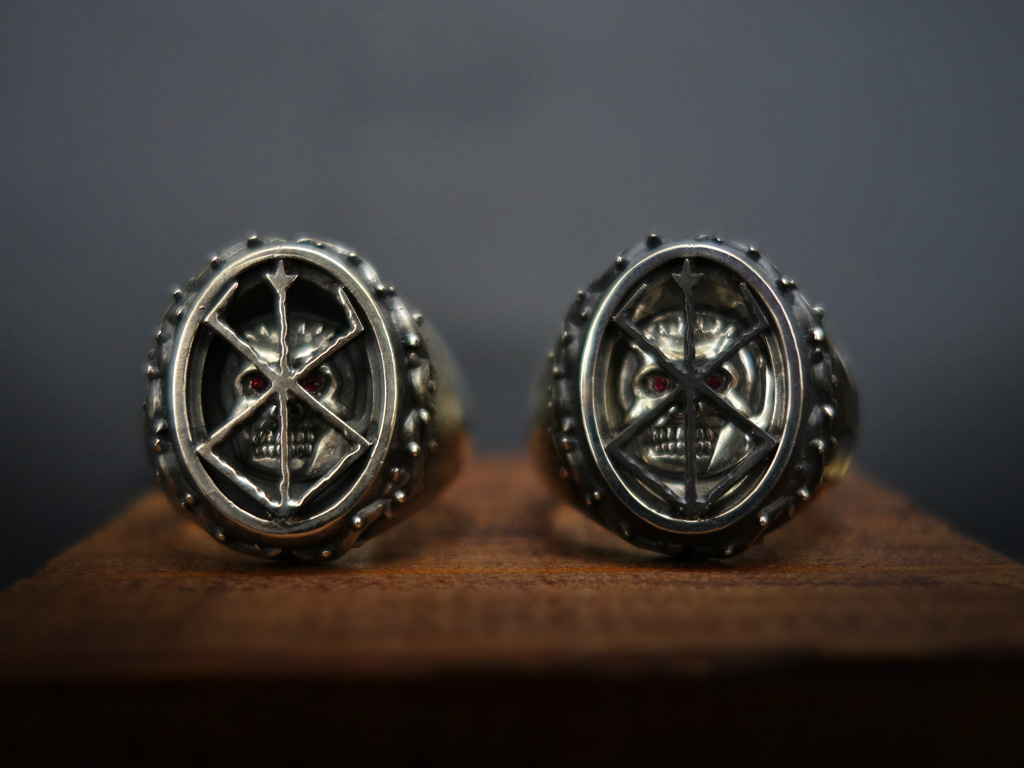 [left:previous version right:サッポロ版]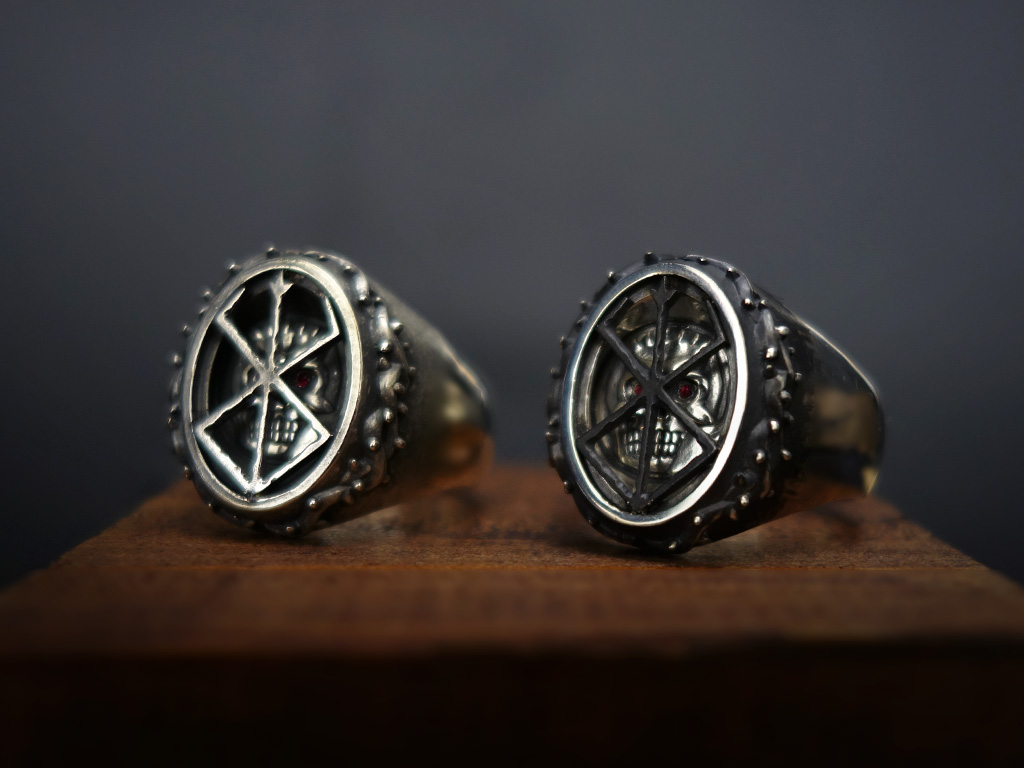 [left:previous version right:サッポロ版]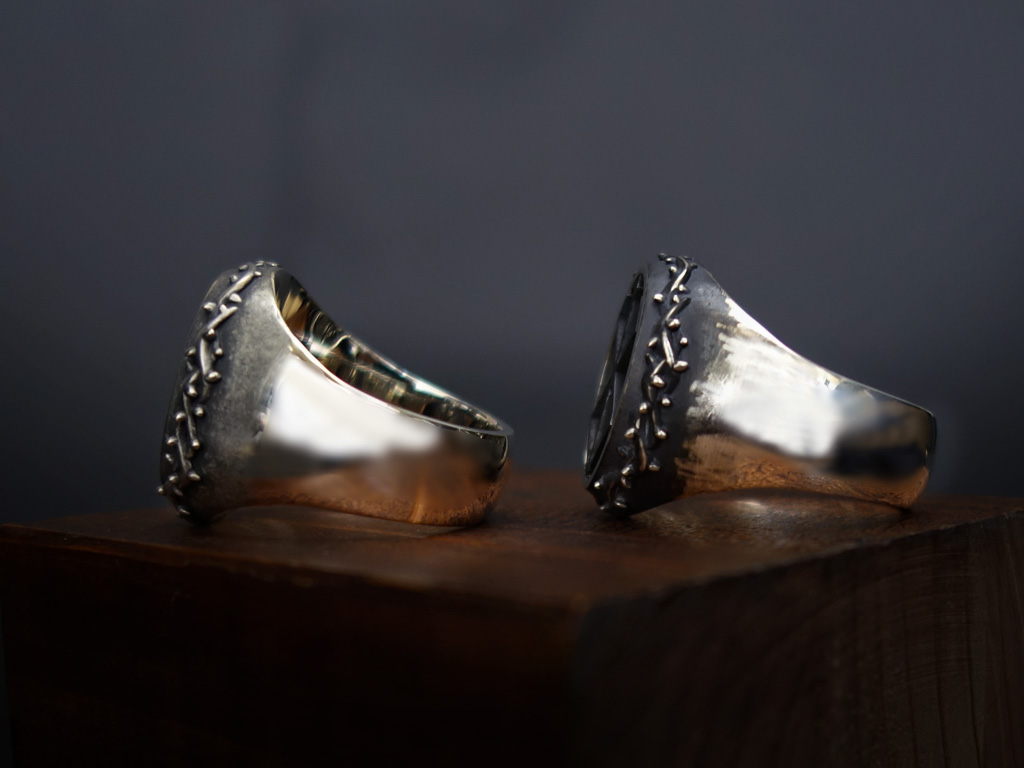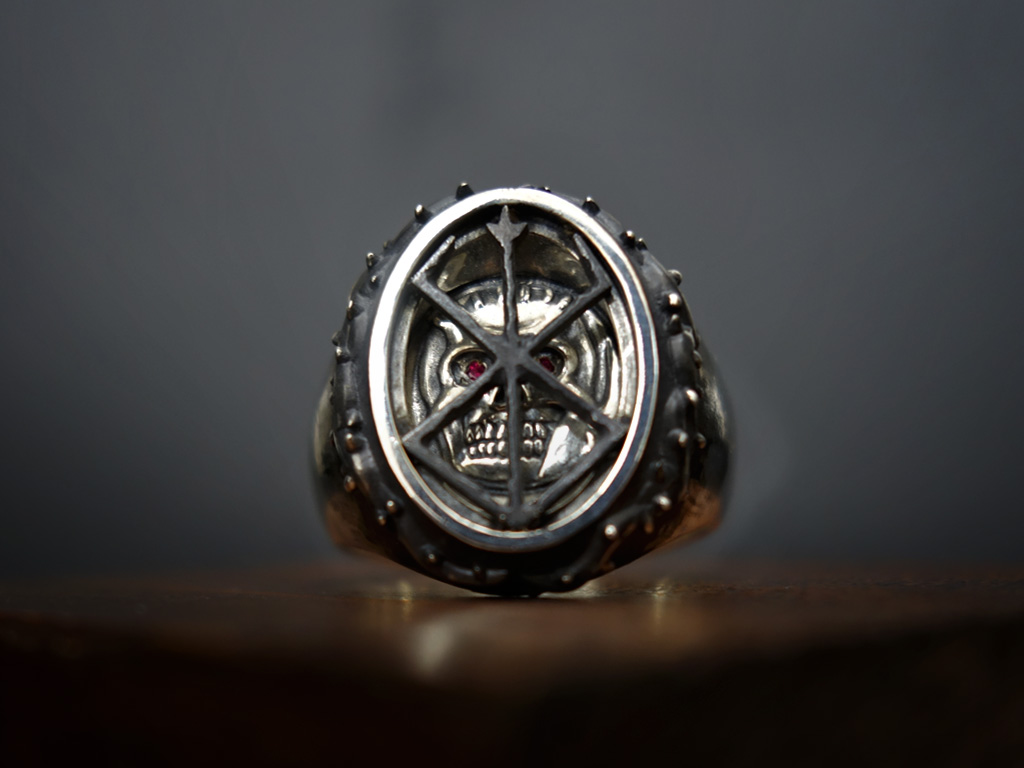 ***
*Please note:
- Silver is soft metal. Please avoid applying strong pressure on it.
- This ring is a made to order item. We do not accept cancellations. Once cancellation occurred, we would not accept the order from the same ID again and the payment will not be refund in any case.So please do consider carefully before the purchasing.
- Since every item is handmade, there might be subtle differences in the colors.
-The accessory case and pouch are samples.
Please note that they may differ from the case that comes with the product when it is delivered.
By polishing the ring, you can enjoy delicate effects of silver. Thank you so much for your kind understanding.
***
*Estimate deliver date: Expected to ship about 3-5 weeks after the Berserk exhibition ends (Feb 12).
Attachment: Fine Black Ring Case
Unit Price: 37,000 Japanese Yen
Material: 925 Silver,Brass,Ruby(Natural stone)
Size:20 (L) x 16 cm (W) x 4cm (D)
Net Weight: Size 21= approx. 20 gm Estimated
Made in Japan
* Please remember to inform us if you have any needs or requires for the shipment, or we are not able to do anything for the invoice. Thank you for your cooperation.
*Image only.
*The coloring may differ from the image due to the handiwork of the artist.
*Colors may appear different depending on your display device.
*The size is a prototype measurement and may differ slightly from the product.
© Kentarou Miura (studio GAGA)/ Hakusensha