[order ended] ガッツ 断罪の塔 2022 J [add 5 pcs]
[order ended] ガッツ 断罪の塔 2022 J [add 5 pcs]
NOTE: This is a Pre-order item. This is not a product with a fixed shipping cost.
So please do not purchase it together with regular sales items (e.g. accessories).
If you purchase regular sale items and ordered items together, we will charge you a separate shipping fee for each.
Guts Tower of Conviction – Birth Ceremony Chapter
2023.01.18 Planned for commercialization Revised final image uploaded.
2023.01.25 Commemorating the Great Berserk Exhibition Sapporo Edition, orders are now open for 5 additional pcs!
This is the second most profound and representative story of the Berserk world after "the Great Eclipse".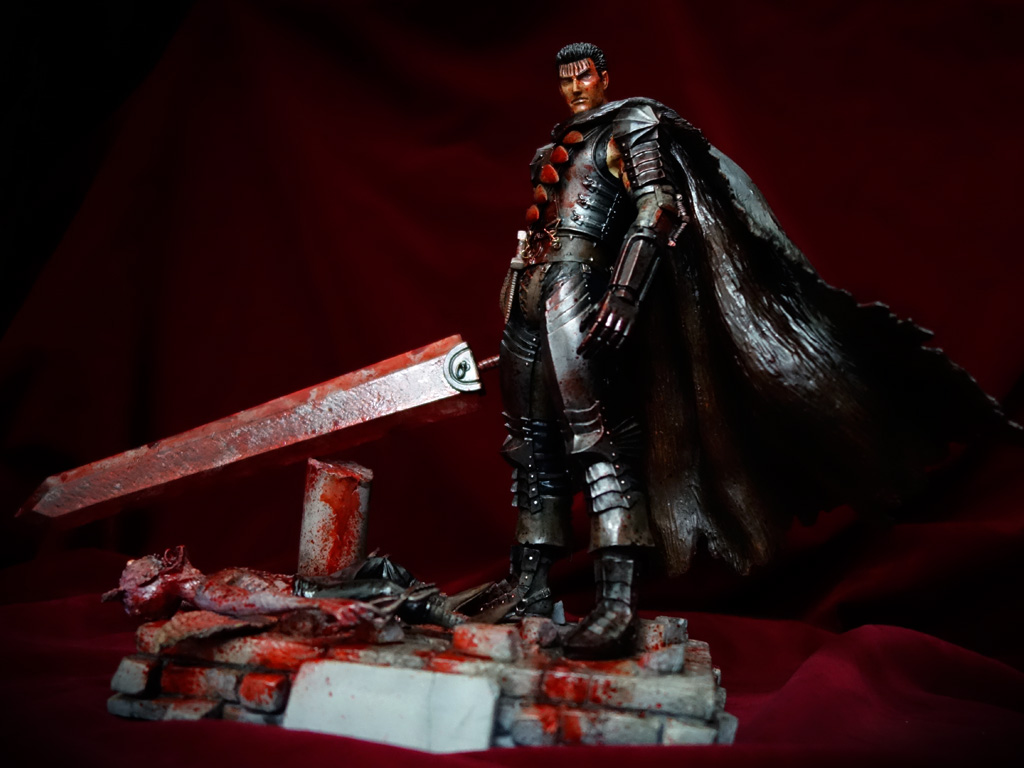 The realistic and gruesome depiction of Guts's life and death struggle before being Berserker in this chapter is particularly popular.
This work, which recreates a scene from one of those death struggles with the apostles, has received high acclaim in the past.
Based on the requests of many customers, we have decided to reproduce it again.
It is a masterpiece reborn with new coloring that could not be available at the time of its initial release.
This work has a particularly excellent modeling balance of the entire work, including the expression of the base, and faithfully recreates the original Berserk world.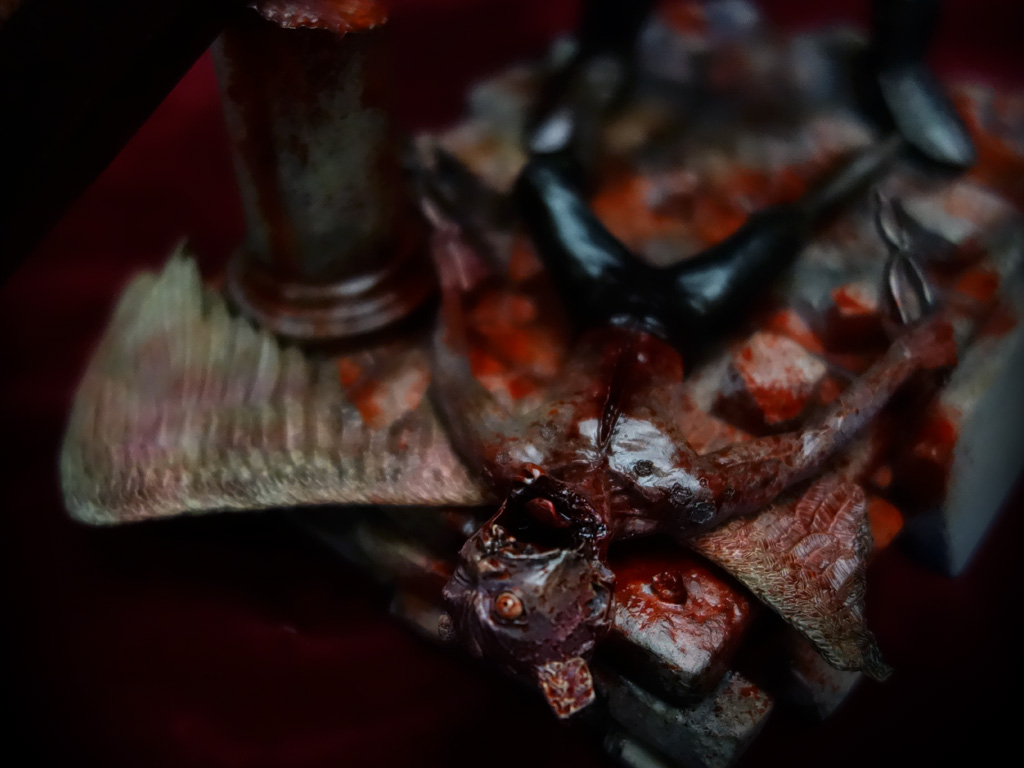 Unlike recent large-scale works, the basic scale of this work, which we have been producing since our foundation, allows it to be displayed on desktops and other locations, giving it a high degree of flexibility as an interior decoration that can be placed wherever it is desired.
This work also meets the needs of new customers who have not purchased past works, who want a work that is affordable and easy to display.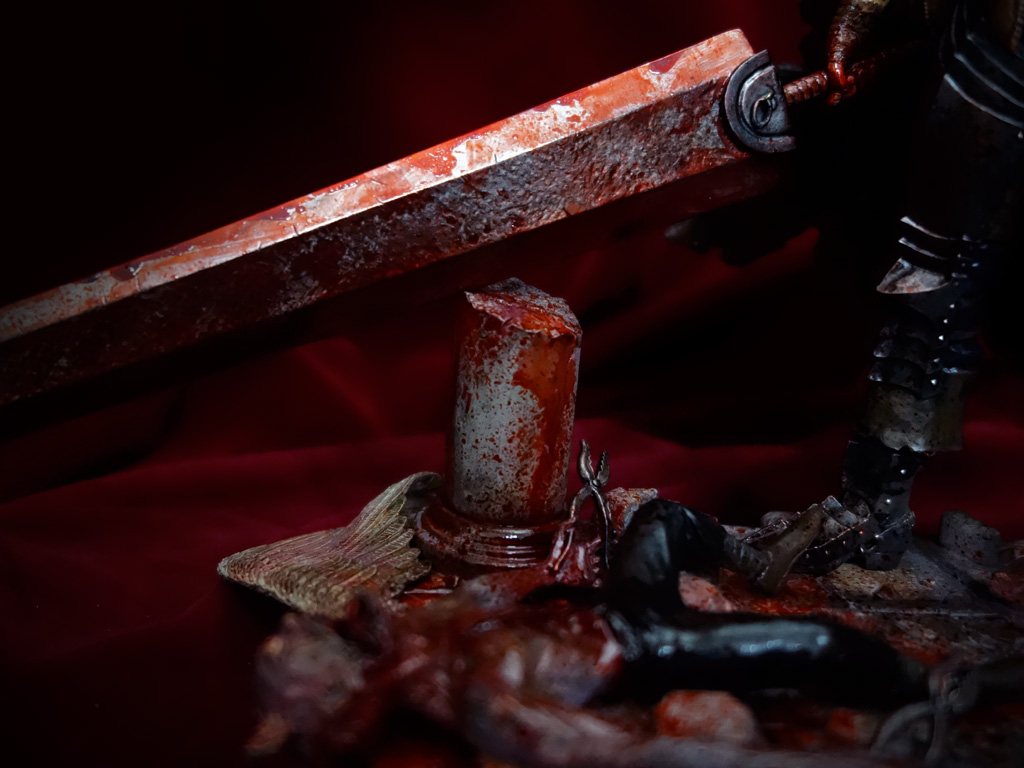 We will continue to listen to our customers' requests and consider reproducing past works with new expressions, so please let us know what you would like to see.
**The images are for illustrative purposes only and may differ from the final product.
*We also offer special bloody artist painting option. (and some special painting.)
If you wish to purchase the option, please follow this link: Bloody painting option(ガッツ断罪の塔 2022 J)
The image is a reference image when artist painted.
For reference only.

We do not accept orders for any customize. We do not accept any return or modification of any items that are different from your image.
Product Infomation
Limited to 30 pcs, 88,000JPY.
Add special bloody artist painting option : 30,000JPY.
*Orders will be closed when the planned number is reached.
・Product Size(about): H22×D18×W33 cm
・Weight: Undecided *We will charge for shipping as soon as the product is released, as the weight is yet to be determined.
・Material: Polystone
・Made-to-order products
・Delivery date: Scheduled to be launched in 2023 or later
Please read carefully:
1.) Delivery charge will be informed to you when delivery is ready.
2.) No cancellations or refunds will be accepted after payment.
3.) Also, you may need to pay VAT and customs in your country.
©Kentarou Miura (studio GAGA)/ Hakusensha
*Image only.
*The coloring may differ from the image due to the handiwork of the artist.
*Colors may appear different depending on your display device.
*The size is a prototype measurement and may differ slightly from the product.
| | |
| --- | --- |
| Unit Price | 88,000JPY |
| Net Weight | Undecided |
| Product Size | H22×D18×W33 cm |
| Attachments | Dead angel,Stone parts made of polystone to be attached to the base |
| Other Option | Bloody painting option |
| Serial Number | no.01〜30 |
| Materials | Polystone |
| Estimated Delivery Date | Scheduled to be launched in 2023 or later |
| Shipping Method | EMS (basic). However, other methods may be used depending on delivery conditions. |
| Originated & Manufactured | ART OF WAR |
| Copy Right | ©Kentarou Miura (studio GAGA)/ Hakusensha |
| Cautions | 1.) Delivery charge will be informed to you when delivery is ready. 2.) No cancellations or refunds will be accepted after payment. 3.) Also, you may need to pay VAT and customs in your country. |