No.232 Griffith Silver Ring
[
232
]
No.232 Griffith Silver Ring
[
232
]
Griffith Ring is the first project of our silver ring series.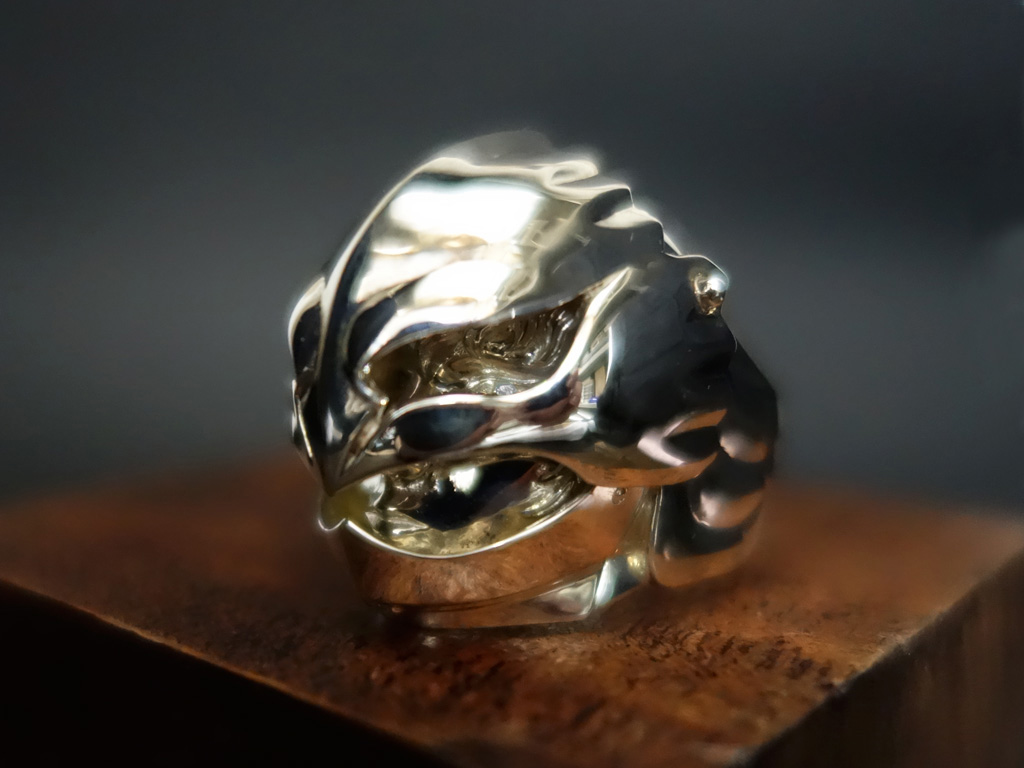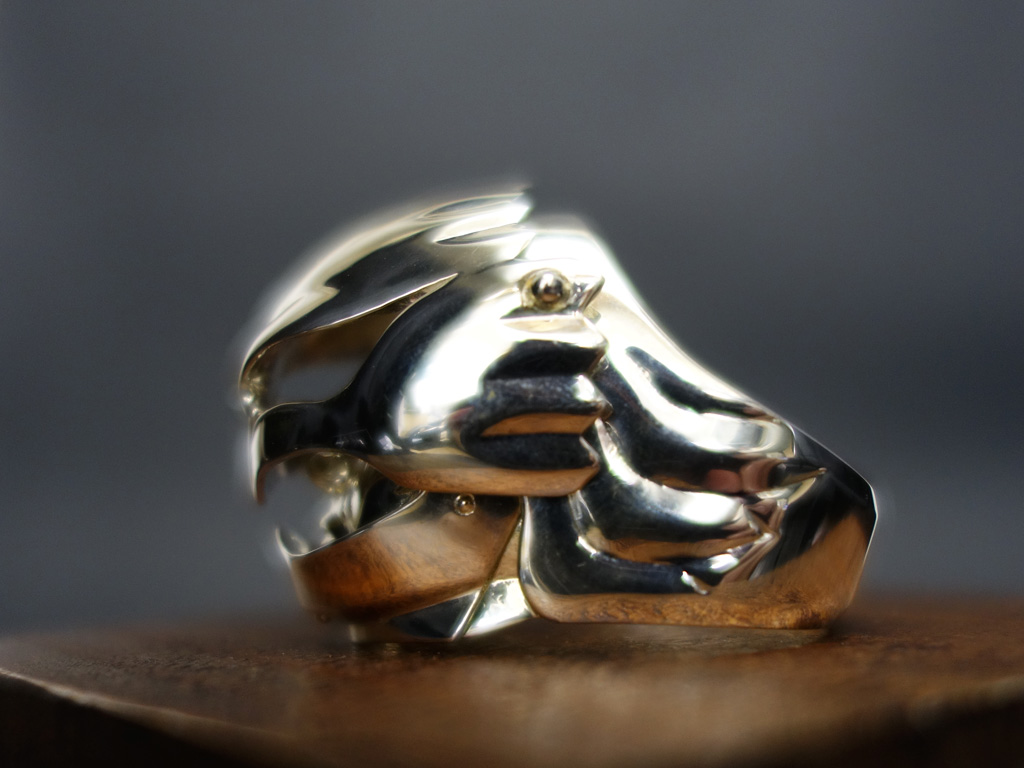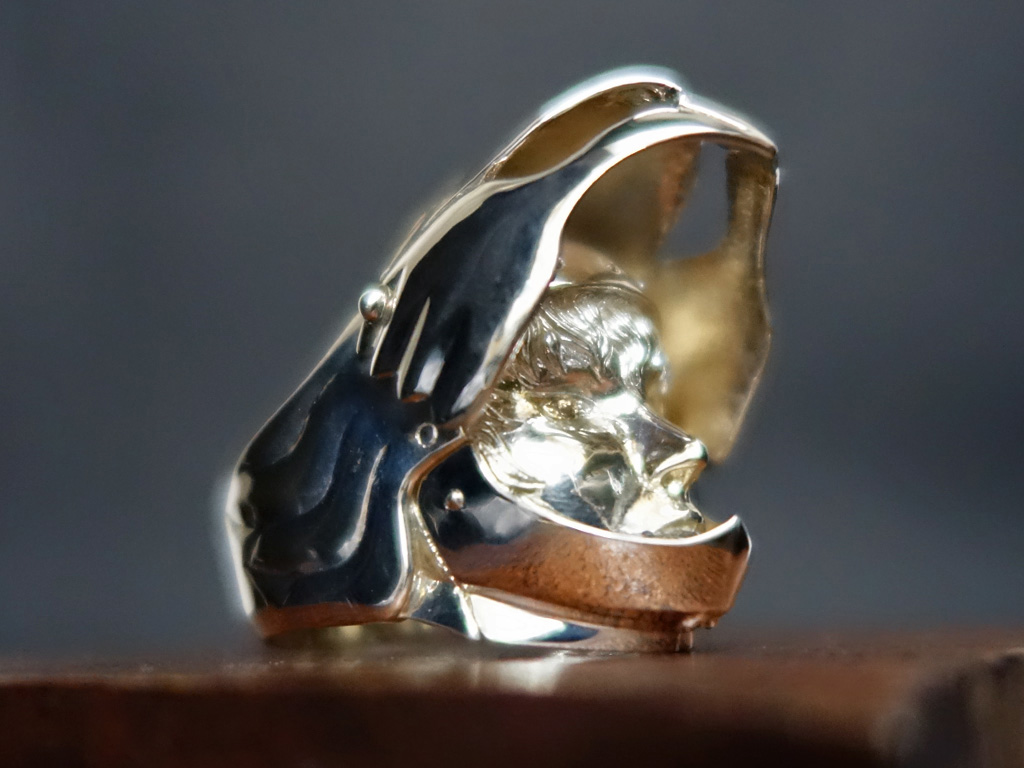 We spend enormous amount of time revising the design because we wanted to make the shape of Griffith's helmet as beautiful as it can be.
You will be surprised at the helmet with a moveable visor and the detail of Griffith's face sculpt.
Every feature and every detail has been well represented, such as Griffith's eyes, chin, neck, and even hair.
This Griffith Ring is not only a silver accessory but also a brilliant work of art.
Additionally, this ring is carefully polished and engraved with the symbol of the Band of the Hawk and a serial number.
A fine black ring case is attached.
As one of fantastic Berserk collections, you can also display this ring with other statues together.
It is handcrafted, so the production is limited to 300 pieces worldwide.
Hope you will enjoy this well-crafted piece.
*Please note:
- Silver is soft metal. Please avoid applying strong pressure on it.
- This product is a decorative item, and the edge of the ring is sharp. Please avoid wearing it while doing outdoor activities.
- This ring is a made to order item. We do not accept cancellations in any case once the payment has been made, so please consider carefully before purchasing this item.
- Since every item is handmade, there might be subtle differences in the colors. By polishing the ring, you can enjoy delicate effects of silver.
Thank you so much for your kind understanding.
Limited 300 pieces worldwide (Serial number No.001-300)
Size: Japanese Ring Size 17-25
*Image only.
| | |
| --- | --- |
| Unit Price | 46,000 Japanese Yen |
| Net Weight | 46.8 g |
| Product Size | Griffith's face: 27 mm (H); Helmet (Open condition): 33 mm (H) / Japanese Ring Size: 21/ U.S. Ring Size: 10 - 10.5 (Diameter: 19 2/3 mm; Circumference: 61.8 mm) |
| Attachments | Fine Black Ring Case |
| Materials | Silver925 |
| Estimated Delivery Date | about 45-60 days after receiving your order |
| Originated & Manufactured | Made in Japan |
| Copy Right | ©Kentarou Miura (studio GAGA)/ Hakusensha |